Comodo Antivirus for MAC - Installation
The CAVS application can be installed on to your server in two ways, through: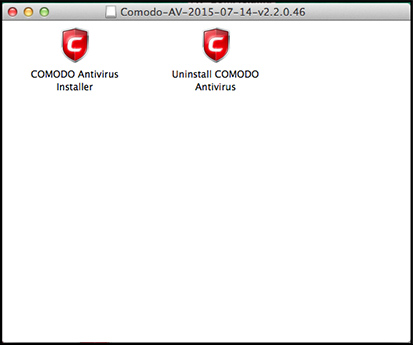 STEP 1: Choosing the Interface Language
The installation wizard starts automatically.
Select the language in which you want Comodo Antivirus to be installed from the drop-down menu and click 'OK'.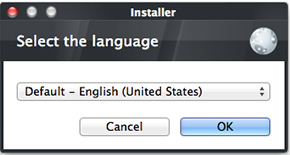 STEP 2: End User License Agreement
To continue with the installation, you must next read and accept the End User License Agreement (EULA):
Click 'I accept' to continue the installation. If you want to cancel the installation at this stage, click 'Cancel'.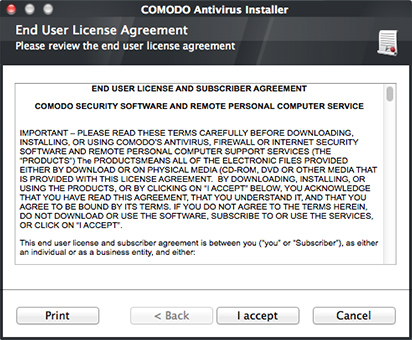 STEP 3: Free Product Registration
Comodo Antivirus is activated free of charge for life. If you wish to sign up for news about Comodo products then enter your email address in the space provided. This is optional.
Click 'Next' to continue.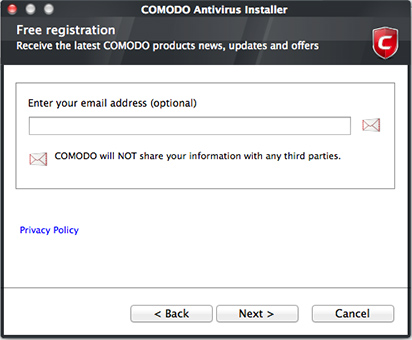 STEP 4: Confirmation dialog
After completing the configuration options to your satisfaction the setup wizard will ask for confirmation before commencing the installation procedure.
Click the 'Back' button to review and/or modify any of settings you have previously specified. To confirm your choices and begin the installation of the Comodo Antivirus, click 'Install'.
The setup status box will be displayed. You will see a progress bar indicating that files are being installed.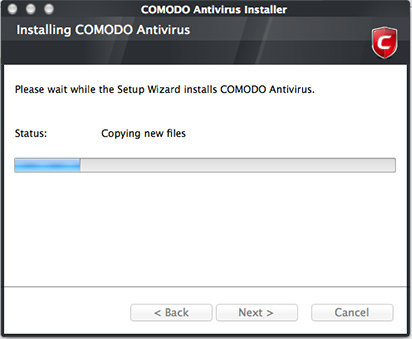 STEP 5: Installation Complete
The Installation Complete dialog is displayed indicating the successful completion of installation.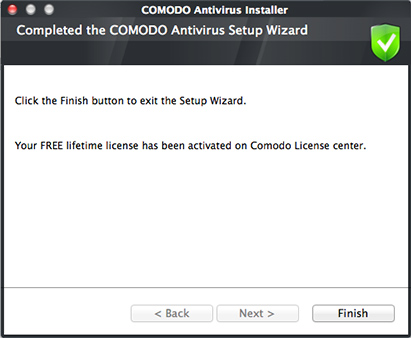 For the installation to take effect, the system has to be restarted.
Click 'Yes' to restart your system.

To install AV for MAC using CESM console
Comodo Antivirus for MAC can be remotely deployed through the Comodo Endpoint Security Manager console.