Complete Windows 7 OS Protection
Windows 7 OS Microsoft Security Essentials provides only very basic security protection for your Windows 7 OS installed PCs. Comodo Antivirus ensures complete virus protection with advanced features such as Cloud-based Security, Next Generation Security, Auto Sandbox Technology and Unlimited Live Expert support for virus cleaning & virus scanning.
An Antivirus for Windows is essential for all devices running on Windows operating systems. A Windows Antivirus serves to detect, prevent, disarm and remove malware. Without an antivirus, your Windows workstation or laptop is vulnerable to malware such as viruses, ransomware, Trojans, worms, spyware, and rootkits.
Windows is the most popular operating system, and hence is the primary target of cybercriminals such as hackers. The numerous features provide avenues for vulnerabilities and hence the PC requires Windows antivirus protection. There are hundreds of Windows antivirus solutions available in the market, but not all are effective enough. In fact, most are ineffective as they detect malware based on signature-based detection methods. Further, there are malicious Windows Antivirus solutions too.
Windows PCs are threatened by zero-day malware that is not detected by traditional signature-based antivirus for Windows solutions. Only Comodo Antivirus for Windows utilizes a default-deny policy to automatically block all unknown files into auto-containment where its behavior is observed till a verdict is reached. Hence, an antivirus for Windows is necessary.
Best Antivirus for Windows
Comodo Antivirus for Windows
Antivirus
Free Download
Internet Security
Free Download
Cloud Antivirus
Free Download
Cloud-Aware Security
Instant Cloud Scanning & Cloud Behaviour Analysist
Next Generation Security
Virus Free Guarantee, Anti-Virus & Anti-Spyware
Infection Defense
Auto Sandbox Technology, Default Deny & Defense+
Unmatched User Experience
Game Mode, Trusted Installer Detection & Vendor List
Unlimited Live Expert Virus Support
Unlimited Live Expert Virus Cleaning & Virus Scanning
Why Antivirus is needed for Windows 7 OS Installed PC
Microsoft discontinued its support for Windows 7 long time back. Of course, it still continues to deliver security patches. But does not offer the all-important online and phone support. So, knowing very well the Windows 7 security issues, what are you going to do if your Windows 7 OS runs into a huge security problem? Who are you going to reach out to, now that Microsoft has discontinued its Windows 7 support service? Wait. Don't panic. We have just the right security solution for you.
Use Comodo Antivirus for your Windows 7 PC(s). Equipped with cutting-edge technologies like Containment, HIPS (Host Intrusion Prevention System), Default Deny Platform and Defense+ Approach, this free Comodo Antivirus software will offer your Windows 7 solid protection against various security threats. No need for Microsoft's assistance. No need to upgrade to Windows 10. Just download Comodo Free Windows 7 Antivirus. Our security software will take care of your PC(s) really well.
Insulate Windows 7 PC with the perfect patented protection technologies from Comodo

Secure your Windows 7 PC with Award Winning Comodo Antivirus
Comodo Antivirus for Windows 7 assures the following robust features
Absolute Malware Protection
Defence Plus
Auto-Sandbox Technology
Cloud-Based Protection
Host Intrusion Prevention (HIPS)
Comodo Antivirus & Internet Security provides award winning protection for Windows 7
Protects your computer, system files and absolutely everything.
Protection against losing those important things you want to keep.
Protection when you're browsing or buying online.
How Comodo's Antivirus for Windows 7 offers Protection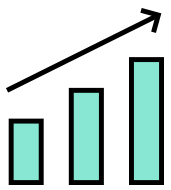 Intense Protection with enhanced Windows 7 performance
Comodo Antivirus takes an upper hand to outplay the traditional virus protection software. It defies even the most notorious unknown or zero day threats and Advanced Persistent Threats that hails from the virtual gangland with no impact on the PC performance. The Clean-up features of the antivirus for Windows 7 nourishes to unfold better PC performance.
Windows 7 Protection at Full Measure
The Microsoft Security Essentials of Windows 7 renders just the basic PC security. Comodo Antivirus embraces unrivalled advanced security traits and elements sharp-witted to detect even the most challenging zero day threats.
Comodo Antivirus exploits the use of multiple techniques to clean and quarantine unknown files from shared disks, downloads, emails, system memory through the following features
Firewall and Defence+
Auto-Sandboxing
Real-time or On-access scanning
On-demand scanning
Scan scheduler
The application permits users to generate custom scans profiles as per the requirements.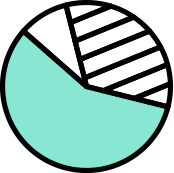 Firewall and Defence+
are the key features of Comodo Antivirus that takes the outer most layer of the protection mechanism. Adding to it, Comodo Antivirus works best with heuristics scanning functionality to identify unknown viruses and Trojans.
Auto-Sandboxing
is an exclusive security feature that permits you to run unknown suspicious files or applications instantly in a completely quarantined environment. Programs and applications that are run within the sandbox are restricted from accessing the normal files and other functions of the system, causing no risk to the system or any of the other applications and files.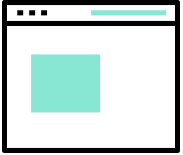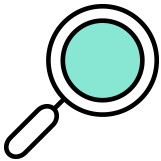 Host Intrusion Prevention System (HIPS)
intends to obstruct malware by observing and analysing the behaviour of the unknown application code.
Real-Time/On Access scanning
features to continuously scan each and every file that has been accessed and even the system memory. If the scan identifies any threats, the antivirus prompts the user on the malware detection and blocks the malware interference.
The antivirus for Windows 7 incorporates On-Demand scanning onto the Windows operating system. Users can right click on a file or folder and select Scan with Comodo AntiVirus from the menu.
There is inbuilt scan scheduler that helps you manually schedule scans in regular intervals as per the users' requirements.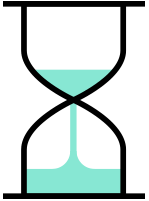 Easy to use
Navigation is easy and very user friendly for tech challenging person like me
Windows 7 AV Product By Comodo Works Wonders
Thanks, Comodo - Your product was really quick to spot the issues with my Win 7 Laptop. Otherwise, I wonder what would have happened to all the files.
My Windows 7 Issue Resolved
All right, the title may slightly seem out of context but that is what I thought when my system faced few issues. It was not the problem with my Win 7 software, it was a Trojan malware- Comodo kicked it out! Thanks, Comodo
Best Scanning options
This app is outstanding. It offers virus scanning daily, weekly, and on quarterly basis. In my opinion, it provides the best value online. Check it out!!
360 degree Protection
Windows 7 is protected and it efficiently blocks all kinds of malware even from the most alarming unknown threats.