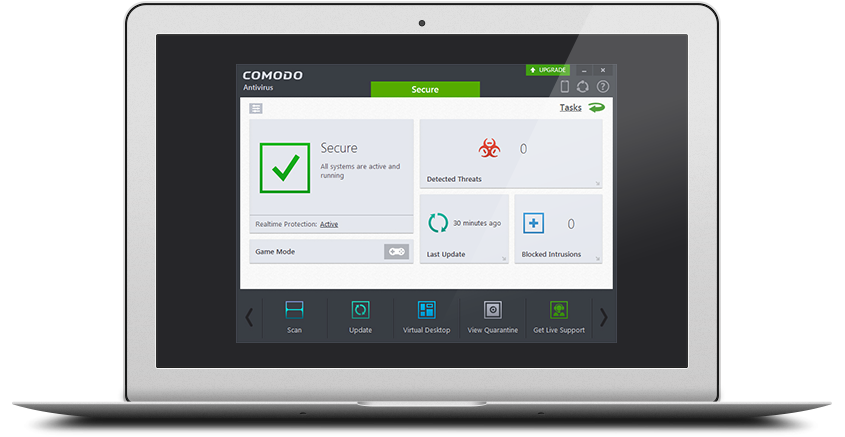 The trust that Comodo products have earned from its loyal base of customers have been used to built yet another brilliant antivirus. Comodo Antivirus is resilient enough to withstand virus threats and malware attacks, and granular enough to scan all suspicious files and processes hiding in the deep crevices of a computer.
Our cloud-based scanning technology is quick and it auto-updates on its own to keep abreast of the latest virus definitions. With Comodo AV as your PC armor, you can trust only the verified files to access your system while the harmful programs are kept at a distance.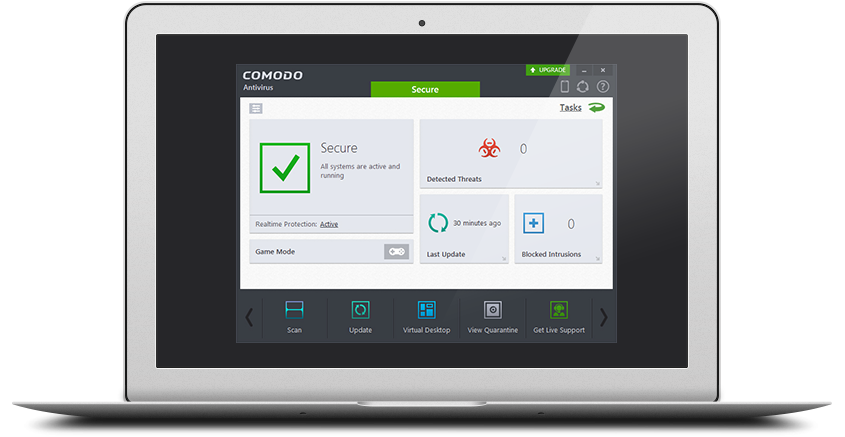 Why use Comodo Free Antivirus?
Comodo Free Anti-virus has proved its mettle for battling virus threats through tried-and-tested methods. Infection Defence barricades the access of any dubious programs at all critical checkpoints, while the Auto-Sandbox Techniques isolates the potentially harmful programs in a restricted environment without letting it affect your work flow.
Comodo AV also features the Default Deny Protection which, as opposed to other security softwares, denies access to a program if it's not in Comodo's comprehensive whitelist. The cloud-aware security features are light on the system and provide constant scanning and behavior analysis report.
How Virus Protection Works with Comodo Defence + Technology?
Comdo's trademark Defence + technology, in combination with Host Intrusion Protection System (HIPS) goes beyond the traditional blacklist of programs. Even if a suspicious file type is able to evade the initial blacklisting, Comodo's Defence technology isolates any unknown and potentially hazardous file to run within the Sandbox environment. The Sandbox Technology aids the user to continue working uninterrupted while treating the threats in a quarantined zone.
This predictive functionality embedded in Comodo AV Software gives it a competitive edge over other security software that are able to identify only the known threats.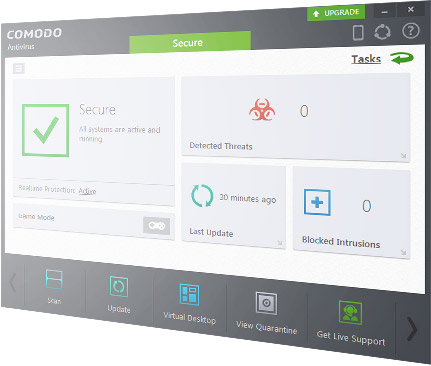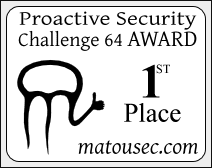 No: 1 in Proactive Security Challenge 64
Comodo Antivirus has topped the latest Proactive Security Challenge 64 to prove its mettle yet again, scoring a near-perfect score of 97%. It is not the first time Comodo Antivirus have championed the trial by fire methodology conducted by the matousec.com team.
Comodo Security Software breezed through the rigorous evaluation procedure, which includes any product to undergo 110 different tests and given a score based on the number of levels reached by the product.
The complex algorithm involved in developing the Comodo Antivirus technology makes it the best in class antivirus product that is second to none.
So different, so effective
Comodo antivirus for Windows 8 is totally different from any other windows 8 antivirus and gives total security against any kind of threat and attack.
Virus-free, thanks to Comodo
My Windows 10 system was earlier constantly attacked by viruses, though I would have all kinds of antivirus software installed. But now, thanks to Comodo AV, my system is totally virus-free.
Can't manage without Comodo
I just can't manage without Comodo antivirus now. This because I now know that Comodo and only Comodo can give total security to my system.
Fight viruses with Comodo
Fight viruses with Comodo antivirus and you are sure to emerge the winner. Comodo AV beats all viruses very effectively and keeps systems and networks safe.
its working great for 6 years
After 6 years of rely on Comodo Security products i can say that its best free product ever for me. Its been tested in many circumstances.