June 10, 2020 | By admin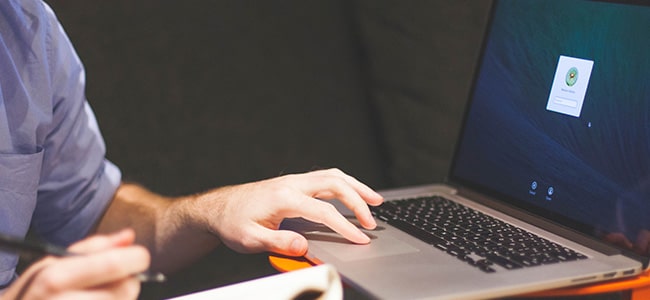 What is free online virus scan? Well, it is simply the same as it sounds? This is different from your contemporary virus scanning because it works on the server on the Internet.
Every free online virus scan has its own way of doing things, a few allow you to upload files to their server for scanning while other do it with the link or URL that you put there. There are other add on like browser supported and other small programs.
So if you have a minimal use of anti-virus scan, then the best option is to go with an online virus scanner, though it has an extra layer of security. Some of the antivirus scans the listed below are completely free, and a good option too.
Best Online Virus Scan for Free (Updated 2020)
Comodo Free Online Scanner
Comodo Free Online Scanner:
Comodo reserves Web-based protection for suite-level products, so the standalone antivirus can't deflect your browser from malware-hosting URLs or phishing (fraudulent) URLs. Comodo's virus scan is extremely effective, and it starts picking them off one by one. Virus Scanner immediately gets into action and scan in progress. By the time it finished, every single malware is gone. Only Webroot SecureAnywhere AntiVirus has matched that quality and then this is followed by G Data.



ThreatExpert:
Another online virus scanner this allows you to upload files as large as 5 MB and emails you the results of the scan. Create a free account with ThreatExpert, and keep track of the results of all files you've sent in for scanning.
ESET Online Scanner:
It supports scanning removable media, the memory, local drives, and network drives. Installs an add-on and it will clean your computer from an Internet browser. The only supported browser is the Internet Explorer. Before a scan, you can choose specific options like if you want to remove threats automatically or to enable rootkit detection to check for potentially unwanted programs.
VirusTotal:
This gives you the option to upload a specific file and have it scanned by different antivirus engines. Or you can enter a website address to scan an entire page and find out if there is any malicious file. It supports ZIP and RAR so you can upload it by the maximum acceptable size of any file up to 256 MB. There is an extension for browsers, so if you are using Chrome, Firefox, and Internet Explorer it allows URLs to be scanned from the right-click menu and files to be checked for viruses before downloading them.
Metadefender:
4 Upload about 140 MB of files, and get 3 different antivirus engines to scan at once, including the ones by Microsoft, Kaspersky, McAfee, and AVG. It supports 7Z, EXE, ZIP, and a few other similar file types, as well as other common files like images and documents. It also scans by IP address, and website URL, a hash value. Results can be easily read; a bright green checkmark is placed next to each antivirus engine that identifies a file as safe, and a red mark with the virus name if it's found to be malicious.
NoDistribute:
You can upload one file at a time to be scanned with over 35 different antivirus engines simultaneously. When a scan is complete, you can share the direct link with others that point to the results page, which is pretty handy. Only one file can be scanned at once, and only 10 files can be uploaded within a 24 hour period.
BullGuard:
This is Firefox and IE specific virus Scanner and quickly scans critical areas of a computer. So once the extension is installed, the BullGuard Virus Scanner immediately gets into action and scan in progress. It will autorun files, and another program in the installation directories and give you the result of malicious code if any. The report can be viewed after the scanning is finished.
Avira:
This virus scanner is the same and works exactly like the AV engine, the only difference is that it does everything on the website and not on the system. So put your URL and get the files to run through and get to see if there is any malicious code hidden in your files. You can upload a maximum of 5 files, which should not exceed 50 MB.

Related Resources
DDoS Attack Forces Wikipedia Offline
Remote Desktop Connection Manager
What Is The Importance Of ITSM