July 18, 2018 | By admin
Malware Definition
Malware or malicious software is a type of software that has been particularly designed to gain access to or damage a computer, mostly without the knowledge of the owner. There are various types of malware, including computer worm, computer viruses, Trojan horse, adware, spyware, ransomware, scareware, and backdoor.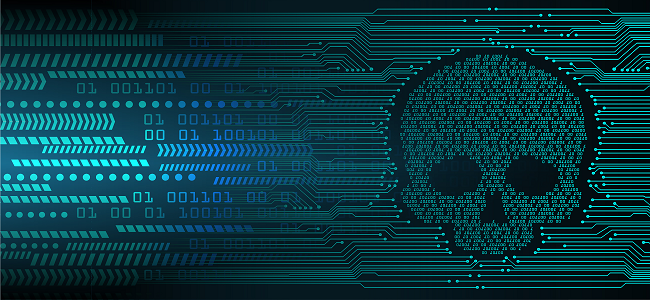 Computer Worm:

Worms also reproduce and spread more actively than viruses without depending on other files. Computer worms use removable media or networks to gain access to other systems and generally need a program to assist them in this task. Worms spreading via e-mails use the user's e-mail program in order to send themselves to all contacts in the address book. Just like viruses, worms can damage the system and are frequently used to gain secret control over the computer. Worms are considered to be the most common types of malicious software.

Computer Viruses:

Viruses are programs that are capable of spreading separately by making copies of themselves and then infiltrating other computer programs. Virus is the best known and oldest type of malware. A virus multiplies after a virus program starts and it then interferes with a computer's functions, spies on the user, destroys data, or even causes damage to the hardware.

Learn more about: What is a Computer Virus and its Types?

Trojan Horse:

A Trojan horse is a type of malware that initially pretends to be a useful and safe application so that it can access a computer's system. It carries out functions that are mostly hidden from users. Trojan horses can execute a number of harmful actions such as monitoring a computer's data traffic. Some of these actions deal with copying information or files and sending them on while others execute particular tasks on the computer besides changing or installing new software. It is also possible to remotely control Trojan horses via a backdoor function, which provides other users the chance to hijack the computer for cybercriminal purposes.

Learn more about: Trojan Horse: Definition and How to Prevent this Virus

Adware:

The word 'adware definition' considered to be a contraction of 'advertisement' and 'software' and it operates by inserting advertising into programs. It is usually included in free software and is mostly legitimate, but it can also be dangerous if it shows pop-ups or fake websites, or makes any alterations on the system or to the browser settings without permission.

Learn more about: What is Adware and How to Remove it From Computer?

Spyware:

This type of malware is used to uncover user data and send it to the creator or a third party with the user totally not aware that their behavior is being recorded. The information obtained by the spyware is mostly analyzed for commercial purposes so that customized ads can be shown, for example.

Learn more about: What is Spyware and How to Prevent it?

Ransomware:

This software goes one step further than scareware by blocking access to a computer's operating system or blocking vital files. The program demands a ransom payment in order to have the block lifted.

Learn more about: Ransomware Definition, History and Prevention

Scareware:

This malware focuses on scaring and disturbing the user by displaying fake warnings about malware detected on the computer. If a fee-based software is simultaneously advertised claiming to be able to remove the alleged malware, this is known as rogue security software or rogueware. A lot more of the malware will usually appear on the computer if the user buys this supposed useful application and installs it.

Learn more about: What is Scareware and How to Block Scareware Scams?

Backdoor:

Backdoor also known as trapdoor is more a function rather than an independent program. Part of a software is known as backdoor when an external user succeeds in getting access to a computer. This takes place without the user's knowledge. Often, remote access is exploited to perform denial-of-service attacks, which is when internet services get paralyzed, or send spam e-mails. Backdoors could be installed by Trojan horses, viruses, or worms.

Learn more about: Backdoor Virus and How to Remove it from Computer
What Does Malware Do?
Malware usually infects a machine by tricking users into clicking and/or installing a program from the Internet. When the installation or click is done, the malicious code goes ahead and executes actions not intended by the user. These actions could include:
Bombarding a desktop or browser with ads.

Self-replication in varied parts of the file system.

Installing applications that can capture commander system resources or keystrokes, very often running without the user's knowledge, while considerably slowing down the system.

Breaking vital system components and rendering a device inoperable.

Blocking access to programs, files or even the system itself, at times forcing the user to make a payment in order to regain access.
Execution can be activated by a number of user actions, with the most common trigger being just a click, typically on a link or pop-up. The descriptions could say something agitating like, "Your account has been compromised. Please log in and verify recent charges" or "Claim your prize." Very often, a pop-up will be displayed instantly after clicking the link, such as, "Your system is infected! Click here to run a scan." The next click mostly activates the download of a malicious payload, even if the user fails to select one of the options and instead tries to close the program using the corner X.
It is also possible for malware to get disguised as an app or program that claims to convert PDFs, find product discounts, unzip files or provide caller ID functionality on a smartphone. However, after the program gets downloaded, it begins executing unauthorized changes on the system. Some of these modifications include displaying pop-ups, changing search engine results, monitoring user behavior, redirecting popular sites, or adding icons to a desktop.
Where Malware Comes From?
Malware mostly gains access to your device via the Internet and through email, despite the fact that it can also get access via hacked websites, music files, toolbars, game demos, free subscriptions, software, or anything else that gets download from the web onto a device which is not protected with anti-malware software.
Malware is developed by an extensive range of people such as swindlers, blackmailers, vandals, and other criminals. While the overpowering majority of malicious programs are designed to illegally make money, the motives behind developing malware can differ from cyber theft, to pranks and activism, espionage, and several other serious crimes.
Malware creators originate from all over the world with a number of them being linked to government and private organizations. However, malware creation actually flourishes in regions where cybercrime laws are not implemented and there are few opportunities for people who are technically skilled.
How to Recognize Malware?
A slow computer is considered to be a very common sign guaranteeing that a device may be infected with malware. Other signs could include spam, pop-ups, and frequent crashes. A malware scanner can be used to check if the device has been infected or not.
Companies and individuals can become victims of a malware attack. It's a lot more common for malware to be targeted – to expose data and then use it to gain profit, to weaken specific computer systems, to take control of an external computer, or to place ads and bids.
Malware continues to remain undetected for a very long time period making way for it to use the infected computer for its own purposes. However, particular symptoms expose the fact that a computer has been infected with malicious software.

Some of These Symptoms are Listed Below:

The computer haphazardly shuts down, fails to start up, or it suddenly crashes.

The internet speed becomes very slow due to increased data traffic.

There is an automatic redirecting to unwanted sites, increased display of unwanted internet content such as promotional pop-ups, or the sudden appearance of a new home page, search machine, or new toolbars in the browser.

The computer runs much slower than expected because of the increased processor load.

Programs crash or are faulty. Some viruses are also capable of deactivating antivirus programs and firewalls, which can be another indication that the system has been infected by malware.

Changes on the computer are obvious, for example, new folders or files that you fail to recognize, e-mails or social media messages being sent by 'you', and the mouse cursor being remotely controlled.

Unwanted programs have been installed. These programs are also capable of opening by themselves.

How to Remove Malware?
Malware is mostly being developed for making a profit from forced advertising (adware), spreading email spam or child pornography (zombie computers), extorting money (ransomware), or stealing sensitive information (spyware).
Various factors are capable of making computers more vulnerable to malware attacks, including defects present in the operating system (OS) design, giving users too many permissions, all of the computers on a network running the same OS, or just because a computer runs on a specific operating system, such as Windows, for example.
The best protection from malware — whether bots, browser hijackers, ransomware, or several other malicious software — continues to be the usual, preventive advice of being careful about what email attachments you open, installing and maintaining an updated, quality antivirus program, and always being alert when surfing by staying away from untrusting websites.
Talking about malware removal methods, each type of malware has its own way of infecting and destroying computers and data and hence each malware type will need a different malware removal method. Avoiding suspicious links, emails or websites are always considered to be good online habits to have, but attackers are also capable of compromising even legitimate websites.
Some of the Basic Steps for Removing Malware are Presented Below:
Step 1: Backup all the files and data on your computer prior to starting the removal procedure.

Step 2: Disconnect your computer from the Internet.

Step 3: Remove DVDs and CDs, and also unplug USB drives from your computer.

Step 4: Start by scanning your computer in normal mode. A few specific types of malware may not allow you to do this.

Step 5: Scan your computer in safe mode with networking.

Step 6: Restart your computer and hold down the F8 key. You should remember to press this key before seeing the Windows startup logo.

Step 7: Watch out for the Advanced Options screen and select Startup Settings. With the help of the arrow keys, highlight "Safe Mode with Networking" and then press "Enter."
Installing an efficient antivirus software is considered to be the only way to stay protected or remove an infection. The most advanced antivirus programs comprise of the best malware removal tools. Comodo Internet Security Suite offers all the essential tools for removing malware.
Why Comodo Internet Security Suite for Malware Removal?
Comodo Internet Security Suite is considered to be the ultimate internet security suite providing complete protection against today's diverse range of malware threats. This internet security suite has the ability to prevent most of the malware and cyber attacks which can actually steal all the personal data stored on a computer and also give hackers unauthorized access to your computer, personal data and financial information. Just like any hostage situation, malware arising from the internet can also hold your system as a hostage and demand money besides being able to secretly collect sensitive information about your internet activity, computing habits, and keystrokes, etc. The latest version of Comodo Internet Security will help you to protect yourself from all of these threats.
Key Features of Comodo Internet Security Suite

Antivirus: Tracks and destroys existing malware hiding in a PC
Anti-Spyware: Detects spyware threats and destroys all infections
Anti-Rootkit: Scans, detects and then removes rootkits on your computer
Memory Firewall: Cutting-edge protection against sophisticated buffer overflow attacks
Anti-Malware: Kills malicious processes before they can do any damage
Bot Protection: Prevents malicious software from turning your PC into a zombie
Defense+Technology: Protects important system files and blocks malware before it gets installed
Auto Sandbox Technology™: Capable of running unknown files in an isolated environment where they can cause no damage.
Comodo Internet Security alerts you every time potential malware (viruses, Trojans, worms, buffer overflows, zero-day attacks, spyware, etc.) attempts to gain access to or attack your system. With security being the ultimate focus, this Internet Security offers 360° protection by integrating powerful virus protection, advanced host intrusion prevention, an enterprise class packet filtering firewall, and automatic sandboxing of unknown files.
The Comodo Internet Security suite thus differs from standard antivirus software as it includes other layers of protection, such as parental controls, privacy protection, anti-spyware and much more. This internet security suite is a complete package that can be downloaded and installed in order to defend PC(s) from malware and carry out secure shopping and other online transactions with confidence.

Related Resources:
Best virus protection methods pcs