April 18, 2019 | By admin
A worm virus is a type of malware that clones itself throughout a network without any user interference. The modus operandi of Trojan horse is like virus in causing damage to the system. It exploits the vulnerability found in outdated security software to successfully steal confidential data, corrupt applications, files and other programs. It also creates a backdoor to gain remote access to the infected system.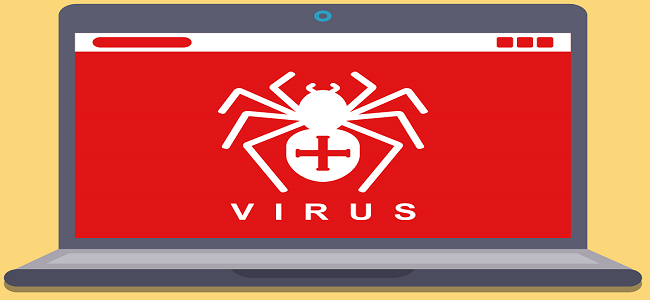 A worm uses large amount of computer memory. Therefore, the servers, networks and devices that are infected by worms gets overloaded and stop to respond. Unlike other viruses, worms operate all by themselves and don't require any host computer. The infection is transmitted through data transport features, email attachments, file-sharing networks, etc. Once worms get downloaded, they exploit the security weakness found in any of the outdated software on the device. In certain cases, worms use an attractive phishing element as a bait to trick users and run the malware code.
How Worm Virus Work and Infect your Computers?
Worms are passed on to the targeted system through software vulnerabilities. Hackers send phishing emails or instant messages with malicious attachments. When the user opens the attachment or the link, it instantly downloads the malware (worm) into the system or gets directed to malicious website. By this way the worm finds its way to enter into the system without the user's knowledge.
Worms can alter and remove files and can also infect the system with any other new malware on your computer. Some types of worms are created to occupy the entire system resources and therefore overloading the shared network. In addition to exhausting the system resources, the computer worm allows hackers to open a backdoor and enables them to take complete control over the system.
How do you know that your computer is infected with worms?
If you suspect that your system is infected
Run a virus scan
Check hard disk memory space – as worms replicate self-copies and use up the available space.
Monitor the system performance. In case if your system shows up a very slow performance it's certainly a red flag.
Check if you are getting any random pop-ups.
Check if there are any missing files– as computer worms delete user's files and replace the space of the deleted files with malicious files.
How to Stay Protected from Worm Virus?
The rate of malware infections has gone high and hackers have evolved over time with new sophisticated attack methods Here are a few security tips to protect yourself against computer worms.
Keep a track of the possible data exfiltration.

Automate notifications to send alert once malware or any other suspicious files are detected.

Keep a track of the behavior of the files and users.

Update software with the latest security patches.

Be wary of suspicious emails that can trick you to click on malicious attachments and links and therefore become a victim of identity theft.
Comodo Antivirus offers best-in-class virus protection features to deny threats completely. It offers antivirus solutions to protect Windows and Android devices, To learn more about the product, check our official page and stay protected.


Related Resources:
What Is Patch Management In Linux