April 19, 2019 | By admin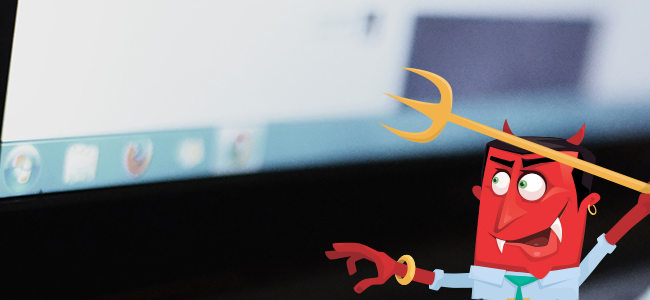 Bots also called Internet robots, are infected computers that are remotely controlled by hackers. The hacker takes control of the malware-infected computer to then expand the infection to other computers sharing the same network to transmit infections to the other computers that are connected to the internet. The overall network of infected computers is called a botnet.
Botnet Infections
Botnets are created by cyber criminals to infect a multitude of devices. The infection is passed onto the computers through a Trojan horse. The system gets infected when the user opens an infected email attachment by clicking on pop-up ads that contains malware, or by downloading pirated software that are malware infected. Once the infection is passed on to the devices, botnets gain access to the user's sensitive information. They then contaminate computers sharing the same network as the computer originally targeted. also performs attacks on the other computers connected to the same network as the infected computer.
There are bots that can self-propagate by performing seek-and-infect missions. They search for vulnerable devices that have outdated antivirus software and infect them once detected.
Botnets use a limited amount of computer resource to escape detection by security software. Most of the malware infections lay dormant until they get an instruction by the botmasters to launch a DDoS attack.
Good aspects of Bots
Good bots are used to collect information and are called web crawlers. Bots can also be used for automatic communication for chats through instant messaging or through random web interfaces. Bots are also used for good purposes like dynamic communication with websites.
The Bad aspects of Bots
Malicious bots are malware that infects the host and establishes a connection back to the central server. The server works like a command and control centre for a network of infected computers. It steals passwords, record keystrokes, gain access to financial information, generate DDoS attacks on targeted network, establish a backdoor on infected computer and permits the entry of malware through the backdoor to exploit the infected computers.
Symptoms of a potential bot infection
Internet access is slow
Computer crashes
Fails to shut down
Annoying random pop-ups
Your email contacts receive random messages that was not actually sent by you
Applications run slowly
Settings are randomly altered without your knowledge
Installation of additional browser plugins that you did not download
How to Clean Up an Infected Computer?
If you find any of the above-mentioned symptoms, you can be sure that your system is infected with a bot; therefore, protecting data is more important.
Disconnect the infected system from the network to terminate the access of sensitive data; and it also prevents the infection to pass on from the infected computer to the other computers connected to the network.
Export all the data from the infected computer to an external storage device like pen-drive or a hard-drive. Scan all the data to check if they are malware free.
Ensure to keep all the software up-to-date with the latest bug fixes that has been released by the respective software vendors.
Run a malware scan with an effective antivirus software on a regular basis.
How to Protect My Computer from Bots?
The threat landscape had evolved over the years from simple viruses to complex bots; therefore, protecting computers from such evolving threats have become critical. However, it requires a lot of attentiveness and knowledge on how to effectively provide protection to your computer. Following are some pro tips to follow to enable computer protection.
Protect your user accounts with complex passwords that combines numbers, letters and symbols. Avoid using personal information as passwords.
Implement the use of firewall to effectively block suspicious traffic from entering the system.
Avoid using same password for all your user accounts.
Install an effective antivirus solution like Comodo antivirus to ensure virus protection against online threats.
Keep the software up-to-date and do not neglect system updates.
Avoid using thumb drives in an infected computer.


Related Resources: