October 17, 2019 | By admin
If you own any kind of device that connects to the Internet, whether for personal or work use, you need to have a robust antivirus solution. Cybercriminals are regularly using and improving their tactics to breach and infect computers, mobile devices, laptops, tablets, etc. This means that the longer you have any of these devices and the more websites you access or emails you get, the greater the chance of you incurring a "virus infection". These computer infections can have huge impacts concerning your work, financial status, valuable data, and reputation.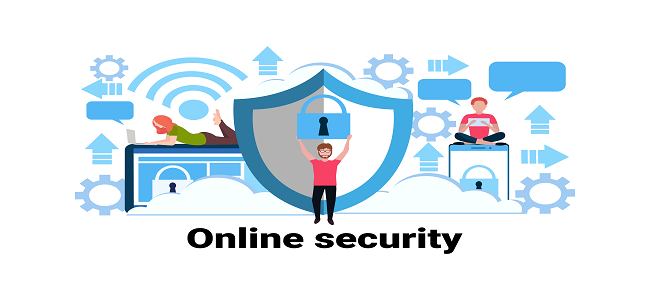 Fortunately, the goal to create the best antivirus software that will efficiently fend off cyberattacks continues to go on. This is the reason why you can find numerous antivirus tools available on the market today. If you wish to find the right one for you, keep in mind that not all software is the same and you need to compare antivirus solutions to see which one will meet your requirements and preferences.
Take a look at the important criteria you need to check on if you want to know how to compare antivirus solutions effectively.

1, Usability
Whether you consider yourself a knowledgeable or a casual user with little to no apprehension of the right security measures, dependable antivirus software must be easy to use. It may be impractical for many users if the daily operation of an antivirus solution requires special skills, which can also increase the chances of operator errors. A user-friendly security program must:
be easy to understand
be easy to navigate
be easy to use on devices with touchscreens
provide you with easy-to-find documentation
give you complete control of how it works
2, Quality
New cybersecurity threats are becoming more complex than ever before. This means that your antivirus software should be able to operate in an aggressive environment that is constantly changing, regardless of what operating system you use. The quality of protection depends on the following:
Efficacy of malware detection processes
Ability to get rid of infections from the computer
Frequency and regularity of updates
Efficiency in delivering computer protection
3, Reliability
Antivirus solutions that crash with other software running on your computer can result in malfunction or temporary suspension in the antivirus protection processes, leaving you more vulnerable. When you compare antivirus options, you need to look for the one that has the capacity to protect without causing conflicts with other programs installed on your computer. The software should be able to check whether similar security programs are already found on your system and should first ask you to remove them before installing itself. Reliable antivirus also protects its processes from unwanted termination and updates itself regularly. Additionally, it should offer means to automate antimalware scans even when your device is idle and is not doing anything anyway.
4, In-depth protection
With the alarming number and severity of cybersecurity threats these days, an antivirus solution should be capable of providing constant protection for all computer domains, all types of files and all network elements that could be exposed to cyberattacks. This is why you should check whether your antivirus of choice offers all-inclusive protection against different kinds of threats such as viruses, Trojans, worms, spyware, rootkits, ransomware, adware, network attacks and web threats.
5, Performance impact
Antivirus programs typically require quite a bit of computing resources and computing power to do their job. This can impact your computer's performance, which is why you need to look for a solution that has a minimal effect on the boot timings of your device and has the capacity to use your computer's resources without affecting your computing experience concerning performance and responsiveness.
6, Support
Even the most well-founded antivirus software is at risk of acting up at any given time. This makes the support options a provider offers a great contributing factor you need to consider before buying their product. You should be able to ask for help when something does not work as it should and the support options should not cost you additional money, apart from what you need to pay upfront.
Takeaways
All antivirus providers market their products as being the best, having the greatest features, being complete products and so on and so forth. This leads people to think that it can be time-consuming to compare antivirus solutions, making them grab the first one they could get their hands on. However, keep in mind that it's worthwhile investing some effort in assessing each product, especially with the security of your data, digital identity and financial transactions at stake.