February 24, 2020 | By admin
Android security should be prioritized. As an Android user, guaranteeing the overall protection of your phone is a primary concern. Countless mobile threats can compromise not just the security of your android phone, but also the personal data stored in it. You must be knowledgeable enough on how to maintain an excellent Android security status.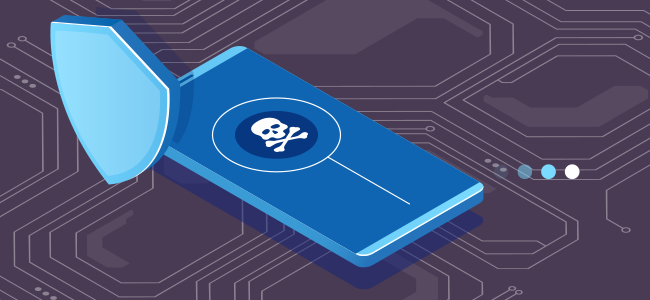 By default, Android incorporates industry-leading security features. However, that does not mean that Android is invulnerable to mobile security threats. As a matter of fact, you must take necessary measures to prevent any Android security threat from causing damage to your android phone and data.
To ensure that your phone will remain safe and secure, we listed below an Android security checklist for you to follow:
Android Security Checklist
Updated Android version
Running the latest android version is important to maintain optimum smartphone protection. Android updates contain necessary security patches that fix bugs and any vulnerabilities detected in the previous version. By ensuring that all android updates are installed as soon as they are released, you can maintain excellent Android security.
Android allows users to be notified once a new Android update is available. By turning this function on, your android phone will automatically check for Android updates on a regular basis. This greatly helps in maintaining excellent Android security as you will immediately receive alerts about new Android updates.
Moreover, your version of android is not the only thing you should update regularly. The same practice must also be also done to all installed applications. Outdated Android OS applications are more vulnerable to security attacks. This will affect your overall Android security. By continuing the use of an outdated android version or app, you are more likely to become a target of an Android security attack.
To ensure that all your installed applications are updated regularly, what you can do is to activate the auto-update function of Google Play. By doing this, the app store will periodically check for app updates, download them, and install them automatically. With this, all applications on your Android phone can remain safe and secure.
Proper Web Browsing Behaviour
You use your android phone to browse the mobile web, check on social media, or reply to your emails. However, it is also important to keep in mind that the Mobile Web is riddled with Android security threats that can compromise your android phone. With that, you must know how to properly behave when browsing using your Android phone. This will help maintain robust Android security.
One way to remain safe online is by avoiding clicking unfamiliar or suspicious links. If a link is made by a hacker, clicking on them will allow the installation of malware into your android phone. This can result in the hacking of all your accounts (email, social media, banking, etc.) and passwords.

Android Security App
There can be many techniques to maintain excellent Android security. However, installing an Android security app should be on top of your list. These Android applications are purposely designed to help keep android phones safe and optimized and their system optimized. An Android security app will be your first line of defense against the threats that can infect your android phone.
Countless Android security apps are now available on Google Play. However, not all of them will be able to provide the security standard that your Android phone needs. However, you must be cautious in choosing an Android security app to download. This way, you can provide your phone with adequate Android security that will protect it and all data saved in it.
When looking for an Android security app, choose on that offers a range of mobile security features. This will enable you to experience complete smartphone protection. Also, choose one that you can easily control and navigate. That way, you can maximize the of the app.
Comodo Mobile Security
Comodo Mobile Security is a free android security app that will protect your android phone your phone against android malware, viruses, unsafe apps, and potentially risky settings. It uses leading-edge mobile security technology to keep your Android phone safe and healthy. Comodo Mobile Security achieves this through its powerful features that deliver all-around android protection.
Among Comodo Mobile Security features is its high-performance anti-malware engine. It scans your entire Android phone (including installed apps and system files). This gives you a way to quickly identify viruses and unsafe apps.
Comodo Mobile Security also gives you access to the following features:
Unlimited android VPN
Identity Theft Protection
App Lock
Safe browsing for your android browser
To know more Comodo Mobile Security and how you can protect your android phone, visit m.comodo.com.
Looking for an efficient way to maintain optimum Android security? Then install Comodo Mobile Security for free today!

Related Resources