April 25, 2019 | By admin
Antivirus for Android apps are widely available on the Google Play Store. These are Android applications that help users in keeping their phones secure. However, to guarantee excellent Android security, you must select an antivirus for Android app that can provide the optimum level of security that your phone needs.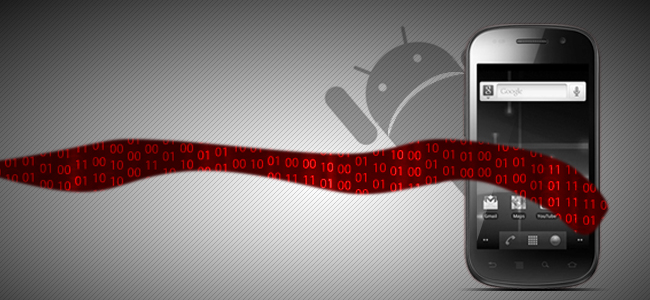 To ensure this, what you can do is to install an antivirus for Android app that is among the best free antivirus apps for 2019. This way, you can protect your Android phone and all data saved in it.
If you want to learn what criteria make up the best free antivirus for Android app, we listed some must-have qualities:
Quality #1: Packed with Necessary Android Security Features
The best antivirus for Android apps are those that offer necessary, powerful mobile security features. One must-have feature that antivirus for Android app should offer is real-time protection; that starts scanning the app as soon as it is installed on your phone. If the app is malicious then Comodo will warn you before you open it. Other necessary mobile security features include automatic scanning, cloud scanning, and SD card scanning.
These features are specifically designed to provide your Android phone top-notch mobile security. By ensuring that the android app you will download is packed with these necessary Android security features, you can provide your android phone the level of security that it requires.
To maximize the use of an antivirus for Android app, you must select one that offers additional Android security features. These are on top of its top-of-the-line android antivirus tool. These additional features include a mobile VPN for android, safe browsing function, identity theft protection, and app lock.
Quality #2: Offers an Easy-to-Use Interface
Best free antivirus for Android apps offer an interface that all users can easily understand and navigate. This is important as not all Android users are tech savvy. With an easy-to-use interface, you will be able to navigate through this android security app easily. This allows you to easily familiarize yourself about where each feature, setting, and menu are located.
Quality #3: Positive Reviews & High User Satisfaction Ratings
Google Play allows Android users to review the antivirus app that they have downloaded. Android users give their reviews through sharing their personal experiences using the android app and rating the antivirus app accordingly. The best antivirus for Android apps are those that have received commendable user satisfaction ratings and positive reviews.

By choosing an antivirus for Android app that has successfully delivered top-notch services to other Android users, you are likely to experience the same level of Android security as well. With that, choose an antivirus for Android app that has a proven high-quality Android security service.
Comodo Mobile Security | Best Free Antivirus for Android Apps
Comodo Mobile Security is one of the most reliable free antivirus for Android apps that is available on the Play Store. It offers a range of features dedicated to providing top-notch protection to all Android phones. Moreover, with over 1 million downloads on Google Play, Comodo Mobile Security is also one of the highest rated and best-reviewed antivirus for Android app you can download.
One of Comodo Mobile Security's best feature is the free antivirus for android. This feature helps in keeping your device protected against any type of android malware and virus. This free antivirus tool offers one of the highest rates of detection of malicious android threats. Thus, protecting your privacy and keeping your system optimized. If you are looking for the best free Android antivirus app for 2019, Comodo Mobile Security could be the one.
To give you a quick overview of the level of Android protection that Comodo Mobile Security can offer, here are some of its other features:
Safe Browsing – Be guarded every time you go online using your Android phone. With this feature, you can remain safe against a malicious website and phishing links.
Identity Theft Protection – Protect privacy of your information. This Comodo Mobile Security feature will monitor suspicious activities on the Dark Web and alert you once any of your sensitive information is compromised.
Unlimited VPN – Maintain your online anonymity. By using Comodo's mobile VPN service for android, you can protect and keep your browsing data 100% secure and private.
App Lock – Prevent prying eyes from using and accessing your private apps. You can use this feature to block unauthorized access to any android app that you want to keep private.
Install the best free Android antivirus app. Download Comodo Mobile Security on Google Play! You can also visit m.comodo.com to know more about the best free antivirus for Android app.