April 3, 2020 | By admin
These days, we're on our computers and phones a lot more than ever. Whether you're working from home or binge-watching your favorite series, it's undeniable how colossally reliant we've become with our gadgets. In return, numerous ill-intentioned experts have found more ways to penetrate our online accounts and compromise our data by stealing what they can. From personal information to a few thousand bucks on our banks, it's a lot easier to hack into our systems if our computers aren't protected. All these mentioned, this is where the best free virus cleaner comes in.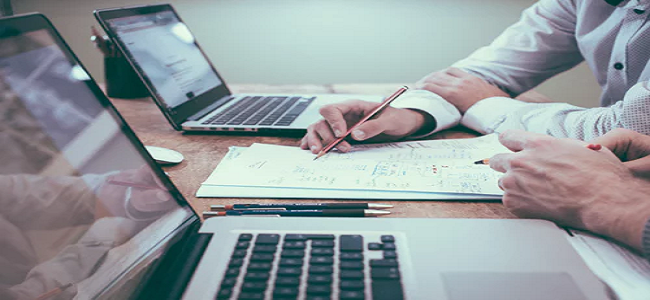 The best free virus cleaner can vary depending on the computer you use, the model your operating system runs on, and the computing activities you're used to. For this article, we're discussing why it's crucial to turn to an efficient virus removal tool and why a free antivirus is a lot more helpful than you think.
If you're not sure what to factor in when you shop for free antivirus software, here are five things you can consider
Speed
There are online reviews everywhere. If the majority of the comments and feedback you see among a virus removal tool's existing users is how slow it functions, let it go. The best free virus cleaner needs to be able to scan your computer for digital threats as quickly and efficiently as it can.
The last thing you'd want for a free antivirus is to have to delay what you're supposed to do to give way for it to perform. Many antivirus brands can function and scan while users regularly go about routinely browsing activities. Find the best free virus cleaner that doesn't make you wait.
However, if you're looking for guaranteed snappy and accurate results, nothing beats a paid-for virus removal tool.
Scans malware and spyware
The best free virus cleaner may not exactly be the most efficient application to scan for spyware and malware, but this is definitely something you should look into when you utilize a premium virus removal tool and an overall cybersecurity program.
You see, because times have changed and the world is gradually turning digital, the digital threats we face continue to evolve, as well. Although viruses remain to be an imminent threat to computer and smartphone users, spyware and malware are catching up, too. Both types of online dangers are wicked sidekicks to viruses. Both of these also compromise your data and cause harm to your computers and phones.
Unknown to many, innocently browsing the web can lead to these types of programs and files, before potentially wreaking havoc as you regularly go about computing activities. A free antivirus may or may not have this specific feature around, but a paid-for virus removal tool surely will!

Free trial period
Many of the best free virus cleaners have a paid-for counterpart. Still, these free antivirus editions are stellar windows as to how effective the premium ones are. Look for the best free virus cleaners that have stunning reviews to start with.
A free trial helps you gauge whether or not a particular virus removal tool and cybersecurity program are designed to support your computing activities.
Logically, there are tons of features you may not be able to access in full just yet, but free trial periods should allow you ample time to decide.
User-friendly
One way to make your computer vulnerable to viruses and other digital harms is by purchasing complicated antivirus applications that are too difficult to use, you end up turning it off. Another way to potentially harm yourself is by choosing to turn off automatic updates your premium virus removal tool sets up because they take time or are too much of a hassle to utilize.
It isn't a secret that the antivirus programs are designed for smartphone and computer users, not tech experts. That being said, look for the best free virus cleaner that isn't complicated to use. Otherwise, purchase a secure but competent antivirus brand. Look for a cybersecurity tool that is compatible with your device. Doing so usually makes it easier to go about regular computer activities without having to pause anything or delay computer work, all while your antivirus cleaner has to scan for fishy codes and malware.
At the end of the day, it's vital that you're personally a fan of the best free virus cleaner you choose for yourself. Look up reviews online and prioritize features you find enticing and necessary given how you use your gadgets and what activities you do online.
If you're interested in protecting your computer, sign up with Comodo Cybersecurity now!