September 27, 2019 | By admin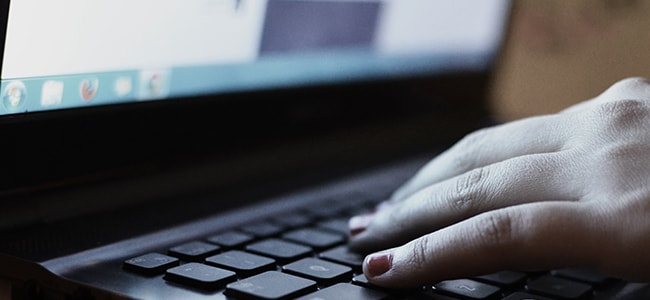 How to Select the Best Antivirus?
Just like with a human body, owning any type of computer, as well as mobile devices comes with the risk of viruses. These are programs or pieces of code that infiltrate your computer without your knowledge and execute against your authorization. Typically, they are attached to an executable file or other kinds of software programs such as your movie player. These viruses are often programmed to inflict general harm to your computer by damaging any software you use, deleting files, using your email program to spread itself to other computers or even erasing everything on your hard disk.
Viruses can infect a computer in many ways and if this is threatening enough for an individual user, what more if you're running a business? This is where antivirus software comes through.
What is Antivirus Software?
An antivirus such as the Comodo Internet Security (CIS) is a software utility that is developed and designed to detect, block and remove computer viruses. Generally, it scans files or a computer's memory for certain patterns that may be a sign of the presence of malicious software programs. It also removes any malicious code detected and even notifies you of infection to ask if you want to clean the file.


If you're wondering what is the best antivirus to use, here are the top features you need to look out for:
Automatic updates
Firewall
Database of previous malware
File shredder
Deciding the right antivirus for your business can be a daunting task, especially since there are many software vendors who offer and market their products well. There are antiviruses that do well at being fast and efficient, some are easy to manage, others have lots of additional features such as secure payment processing, browser protection, etc. and some have very good value when it comes to price rating.
Continue reading to find out a few tips on how to select the perfect antivirus for your company.
1. Know the Systems You Have
First of all, it's important to understand what systems your business is using. Is it Microsoft Windows, Apple MacBook or both? Most antivirus programs support Windows environment but you'll have to double check with the vendor if you're running Apple MacBook or Linux Operating Systems to make sure they're compatible with the software.
2. Familiarize with Your IT Setup
Another factor that can help you determine which antivirus will work best for you is your IT setup. Answer questions like are your devices all based in a single location or are they spread across different locations? Do you need to run them all from one central location? How are your sites connected to each other? Still, most antivirus vendors have already moved to the cloud as opposed to the past when servers have to be set up locally in an office to distribute the updates and manage policies. This development allows the right antivirus to do its job from anywhere as long as your systems are connected to the internet.
3. Perform an Antivirus Test
Next, you'll have to check the performance of your prospective antivirus on your PCs. You need to prove that its performance will not slow down your systems or programs and it should have the capacity to easily block or detect a virus before it causes damage.
4. Ensure That There is After-Sales Support Available
It's also essential to know who's supporting the software once it's been deployed. You might incur an issue with false positives so it's vital that you check if the after sales support is available, as well as if it is included in the cost and if it's available 24/7.
5. Consider the Cost
If you are a start-up, it's only reasonable that you acquire your resources at a fair cost. In order to do so when looking for the best antivirus software, you need to have answers to these questions:
How much is the software costing you? Are there annual subscription costs or extras you need to pay for to make sure you have the protection you require?
Are the licenses for the servers separate from PCs?
Is it more beneficial if you opt for a multi-year purchase?
Can you get a buyback deal on your current software?
Is there a maintenance or support cost?
Takeaways
Keep in mind that cybercriminals have sophisticated attacks to target machines across operating systems no matter if your computers or devices run Android, Mac, or Windows OS. Not all antivirus software is created equal, so if you're serious about protecting your business completely, knowing what is the best antivirus to use is a great move. The most important thing to remember is that it actually depends on your business' needs and preferences.



Related Resource:
Best Antivirus for MacBook Pro