September 27, 2019 | By admin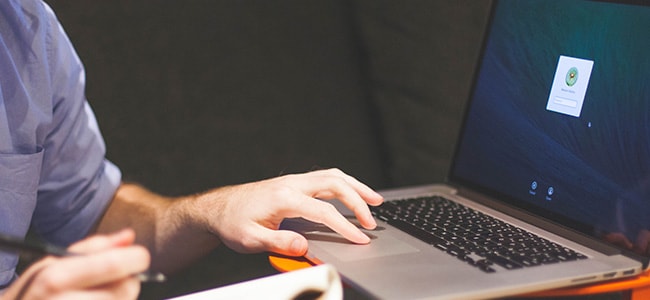 Before discussing what is an antivirus, let us first understand why we need it.
Computer virus works just like human virus, wherein it gets transmitted from one system to another and is able to replicate itself. Technically, a computer virus is a kind of malicious code or program that alters how a computer operates. Once created and released, it infects computer programs or files without the user's knowledge. The only way to counter malicious attacks such as this is by using antivirus software.
Computer viruses perform malicious actions that can cause unexpected and damaging effects. It wreaks havoc as soon as the code is executed, while others don't work until a particular event is initiated. Viruses spread when the infected programs or files are transferred using a network, a disk, file sharing methods, or through emails.
Now, What is an Antivirus?
Anti-virus is a software that defends data from getting corrupted or destroyed. It has the ability to detect, prevent, and eliminate viruses, worms, and other malware from a computer system. There are a number of anti-virus programs available in the market today. Most of which includes an auto-update feature that enables the program to download profiles of new viruses.


When choosing the antivirus program for your computer, here are some qualities to look for:
Quality No. 1: Real-time Protection
The antivirus program that you should select must offer real-time protection. This way, you can rest assured that your computer is protected from incoming threats any time of the day. Even if your network is not yet infected by a virus, you must take the first step and consider acquiring an antivirus program for the purpose of preventing future infections. Comodo Internet Security is an antivirus program that can instantly monitor and detect viruses so you could enjoy the highest level of protection.
Quality No. 2: Automatic Updates
It is crucial to constantly update your antivirus software as there are new viruses that could threaten your computer. It would be easy to do this if you choose an antivirus program that offers automatic updates. This way, you will have the latest files needed to combat new viruses and protect your computer.
You should remember that antivirus software, which only offers manual updates, could still pose a risk on your computer as you may forget to update it. Using Comodo Internet Security gives you full control over software updates. It gives you the option to check for software and Antivirus database updates manually or automatically.
Quality No. 3: Threat Detection
It is ideal to purchase antivirus programs like Comodo Internet Security that feature threat detection. It scans all your endpoints to search for bad files and destroys each infection found. Some antivirus programs have a higher detection rate than others – Comodo is an expert in this aspect.
Quality No. 4: Alerts
Choose an antivirus program that alerts you when a program is trying to access your computer. While some programs or applications are harmless, others contain viruses that can steal or delete your data, alter or hijack core computer functions, and spy on your computer activity without your knowledge or permission. An antivirus program that allows or prevents applications from accessing your computer is a great pick.
Quality No. 5: Cloud-based Antivirus
Opting for a cloud-based antivirus is also a good choice. Compared to traditional security programs, this kind of antivirus can dramatically reduce the amount of processing power needed to keep a system safe. In addition to this, it uploads real-time data to its cloud database, updating local blacklists (malicious files and sites) and whitelists (approved files and sites), instead of waiting for a user to perform a manual update or relying on a weekly or monthly automatic updates. Cloud antivirus is also less expensive than purchasing a full software suite. In fact, Comodo Internet Security only cost $7.99 a year.
Quality No. 6: Additional Functions
Another thing to consider when choosing antivirus software is its additional functions. It's good to choose an antivirus program with additional features such as outbound email protection, instant messaging protection, identity theft protection, and pop-up blocking.
Conclusion
Viruses can delete or compromise your files, slow your computer, and steal your personal data. Choosing good antivirus software is important to keep your computer protected. With so many antivirus programs available, it will be helpful to choose the ones with the best qualities.