December 20, 2019 | By admin
With the Christmas season upon us, holiday shoppers everywhere are going online to try to find the best prices on gifts for their family and friends. This makes the holiday season prime time for cyber criminals to take advantage of unsuspecting consumers and try to get a piece of the nearly $730 billion consumers are projected to spend this year in holiday purchases, according to the National Retail Federation.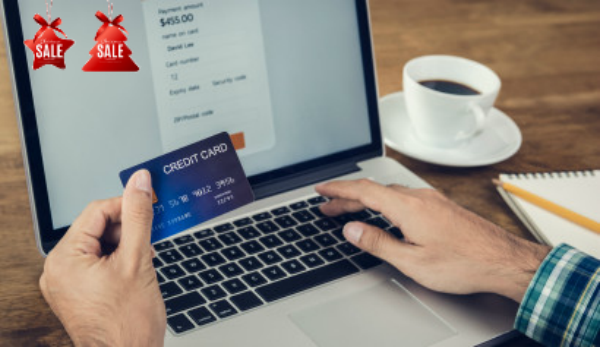 Popular scams that you might see this year include:
Fake purchase confirmations

Scams targeting the elderly

Fake fundraisers on social media
Phishing Website Scams 
This common holiday scam involves a cybercriminal creating a fake website masquerading as legitimate, well-known online retailer. The fake website will typically be a clone of a well-known website, designed to trick users into thinking they are on Amazon or eBay, or another ecommerce site, when any personal information they share through the website goes right into the hands of a scammer.
To avoid falling for a phishing scam, pay attention to the URL of any website you visit. A legitimate ecommerce site will have a lock symbol or start with "https" instead of "http" on their purchase page. This shows that the website is secure. In addition, the URL itself will not match with the website. Sometimes the URL will be a random string of numbers and letters, other times it will appear like the URL of the actual website, for example "6789-ebay.com" instead of "ebay.com"
Fake Purchase Confirmations
Fake order confirmations are a type of scam that becomes very common around the holiday season. A scammer will send you a phishing email that appears to be from a legitimate retailer, confirming an order that you did not place. To cancel the order, you will be prompted to click a link and provide personal information in order to cancel the supposed order. In reality, this information goes to the scammer.
Fake Charities
It's the giving season, and scammers are acutely aware that this presents an opportunity to take advantage of peoples' good intentions. Fake emails and phone calls impersonating charities are relatively commonplace during the holiday season. To avoid falling victim to this scam, never commit to giving money to a charity without doing thorough research on it first. If it seems sketchy, don't send them any money, and donate to a charity that you know is legitimate instead.
Scams Targeting the Elderly 
Elderly people are common victims of scams during the holiday season. Scams targeting the elderly take a variety of forms, including calls from fake collections agency demanding money for phony bills, and calls or emails from scammers impersonating friends of loved ones in distress, asking for money to get out of a bad situation.
The best way to avoid these scams is to make sure elderly family members are aware of them and ask them to hang up and call another family member to confirm, before sending the caller any money.
False Ad Listing 
Scammers can use websites like Craigslist to execute scams by selling fake or broken items, asking for money up front before giving you the item, or insisting on shipping an item instead of meeting to exchange it.
Shoppers using Craigslist or other online marketplaces should exercise caution when purchasing an item. Insist on see and testing any item before purchasing it, and be wary of purchasing certain items, like tickets to an event, which can be counterfeit or expired.
Fake fundraisers on social media 
This type of scam has risen to prominence lately, typically in the form of a fake sob story asking for donations on a crowdfunding platform like GoFundMe. Some of these stories go viral on social media, such as a fake story about helping a homeless man that raised $400,000 for the scammers last year.
Don't Neglect your Cybersecurity
The first line of defense for avoid holiday scams is awareness and education. Anyone shopping online should follow the tips outlined above to stay safe, but even the most cybersecurity-savvy users can still be taken advantage of by realistic looking phishing attacks and order confirmations.
To ensure that you don't fall victim to any holiday scams, it is wise for users to install a good antivirus software with secure shopping features to ensure that they can shop online worry-free.
Comodo Complete Antivirus  with Secure Shopping takes online security to the next level by isolating your browser inside a secure container, which cannot be hacked, tracked, or accessed in any way by malware or cyber criminals.
Comodo Antivirus:
Hides your sensitive online data from other processes on your PC
Prevents hostile processes from attacking your internet browser
Blocks keyloggers from recording your keystrokes
Warns you if there is a remote connection to your computer
Detects fake SSL certificates to stop man-in-the-middle attacks
Stops hackers and malware taking screenshots of your session
And it's available for a limited time for only $17.99 for 1 device, or $19.99 for 3 devices.


Related Resources: