December 21, 2019 | By admin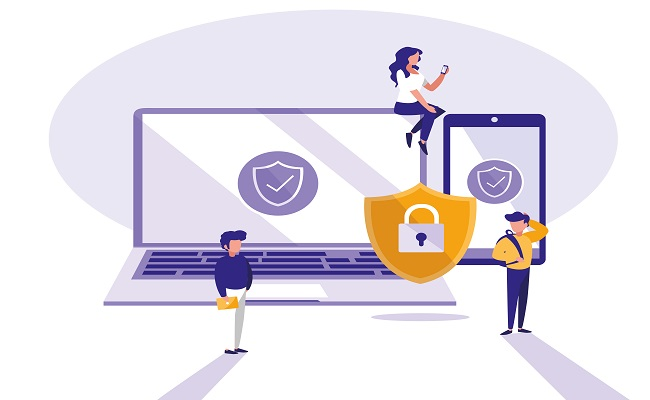 Many free antivirus downloads are essentially just teasers for the full product for which you have to pay. Some, however, do offer a very decent amount of functionality, certainly enough for the average, regular, user. So that you can tell which is which, here's a guide to what you need to see in a free antivirus download (full version).
You actually need a cloud-based antivirus
With a cloud-based antivirus you only download the absolute minimum to your own computer and everything else is done on the cybersecurity company's servers. This solves the problem of antivirus products being a major drag on performance, especially on budget-end PCs. It also means that updates can be made active as soon as they are ready, instead of needing to be downloaded and installed on the local computer.
Although this may not sound like much, it is actually a huge benefit. The reason is that a good free antivirus will be updated on a regular basis, so, over time, each little gain in speed will add up to a major improvement in protection. As an added bonus, it saves users the hassle of having to download and install updates and eliminates the possibility that they will forget to do so.
You need a free antivirus download which is actually updated regularly
New forms of malicious software are being created all the time, which means that a free antivirus is only as good as its last update. Sometimes cybersecurity companies will show the date their free antivirus was last updated, sometimes they don't bother. If you don't see the date of the last update on their website, you could try looking for reviews to see if other customers appear to be happy. Alternatively, just stick with one of the major brands (which is a good idea anyway) as they will have built their name on developing high-quality products and will understand the importance of maintaining them.
You need a free antivirus download which is effective against all malware
In the early days of the internet, the term "antivirus" really did mean exactly that. Viruses were the only form of malicious software there was. These days, it's just a handy marketing term. What you actually need is a free antivirus download which covers you for all the different kinds of malicious software currently known (including, adware, cryptojackers, lockware, ransomware, spyware, trojans and worms) in all the many variations and which you can trust to be updated quickly as soon as new threats emerge.
You need a free antivirus download which blocks adverts
Blocking adverts used to be a matter of convenience, or conscience. They were an irritation but they did pay for a lot of the free-to-use content on the internet. These days, they're now a major security threat, which is why adware is such a problem. Basically, adware, as its name suggests, bombards you with adverts and the more adverts you see, the more likely it is that one of them will be malicious.
Ad blocking isn't a solution to the issue of adware. The solution to the issue of adware is to get a free antivirus download which stops it from getting on to your computer in the first place. Ad blocking is to stop adverts in general as they are now just too dangerous to ignore and the threat from them is growing all the time.
The reason adverts are now a major security issue is that they are increasingly being used to spread viruses. Cybercriminals buy up advertising spaces on legitimate websites people trust and use them to host adverts which either have links to malicious websites or which contain malicious code which activates as soon as an advert is fully loaded on screen. In other words, you can wind up being infected by a virus just by visiting a reputable site which hosts adverts.
A reputable brand
One of the most basic rules in security, including cybersecurity, is that you need to know who you're dealing with. This goes at least double for the brands behind cybersecurity products, because they're what's going to be protecting your computer. A lot of "free antivirus downloads) are actually malware and even if they're not, they may just not be up to the job of protecting your computer.
You need a free antivirus download from a reputable brand, which takes its free antivirus products as seriously as its paid antivirus products. Comodo is one of the most reputable names in cybersecurity and is trusted by millions. Click here now to get Comodo free antivirus download (full version) for your computer.