December 23, 2019 | By admin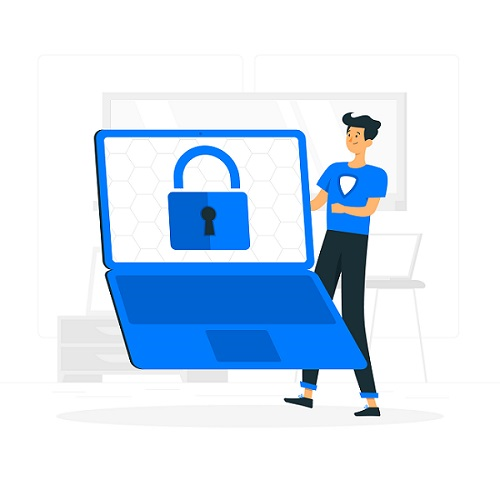 These days, people in general are much more aware of IT security than they were in the early days of the internet. This is good and it's also good that people are making the most of useful tools such as free antivirus scans, or, to give them their more accurate name, free cloud-based antiviruses.
The problem, however, is that free antivirus scans are like the brakes on a car, they are best used as a way to supplement good (i.e. safe) habits, not as a replacement for them. With that in mind, here are some tips on how to manage your computer to get the most from your free antivirus scan.
Make sure you always apply updates as quickly as possible
Installing updates, especially Windows updates, can be a real pain, especially if you get the notification when you are in the middle of something. It is, however, still highly recommended to download and install them as soon as you possibly can, even if it means interrupting what you are doing.
If you're using an older operating system, which is either no longer supported (e.g. Windows XP) or on the point of having support ended (e.g. Windows 7), then it's strongly recommended to keep offline copies of all the security patches which have been issued, just to be on the safe side if you need to reinstall.
Similar comments apply to software updates. They may be a nuisance, but they are necessary and it can be helpful to keep an offline copy of them if there is any danger of support being terminated (if only for your operating system).
Clean up your apps
The fewer apps you have, the fewer apps you'll have to manage and the more likely you are to recognize what each app is and what it's for and, hence, to be able to spot an app which shouldn't be there. It might or might not be malicious software, but if you don't recognize it, it shouldn't be on your computer. You can use software for this task, although you'll probably have to pay for it, but this is one time it can be best to perform a task by hand so that you can take an active decision about what you want to keep and what you don't.
Clean up your browser extensions
Similar comments apply to your browser extensions. These are essentially mini-programs, which, as their name suggests, extend the functionality of your browser. It's very easy to accumulate a whole pile of these and cleaning them up could well improve the performance of your computer even if none of them are actually malware.
Clean up (and back up) your data offline
In principle, if you are practicing "safe surfing" then you should never need to worry about your data. In practice, nothing is ever guaranteed 100% so it makes sense to minimize your exposure to loss. Any data on your computer is subject to attack so review what you keep on your computer, especially any sensitive data, such as contact information or even family photos (particularly of children). Whatever you keep on your computer, you should also back up, so that you can restore it if you are attacked. It's also highly recommended to keep copies of anything you store in the cloud.
The main reason for this is so that you still have access to your files if someone gains access to your cloud drive(s) through your computer and you are unable to recover them. As an added bonus, it will also ensure you keep access to your files if you lose access for another reason, such as the provider going out of business (Megaupload) or your account being false-flagged for suspicious activity.
This last point is likely to become increasingly relevant as companies step up their fight against spam. For example, there was a recent instance of people being suspended from their Google accounts because they were posting emojis in YouTube chat and this led to Google flagging them as spammers.
Make sure your free antivirus scan is backed by a reputable brand
Even though there's lots you can do to protect your computer without using a free antivirus scan, free antivirus scans are still a really important element of your protection and this means that you need to make sure that you use a good one. Comodo has been keeping people safe for over 20 years and is one of the most trusted names in cybersecurity. Click here now to get access to Comodo free antivirus scan.


Related Resources: