December 19, 2019 | By admin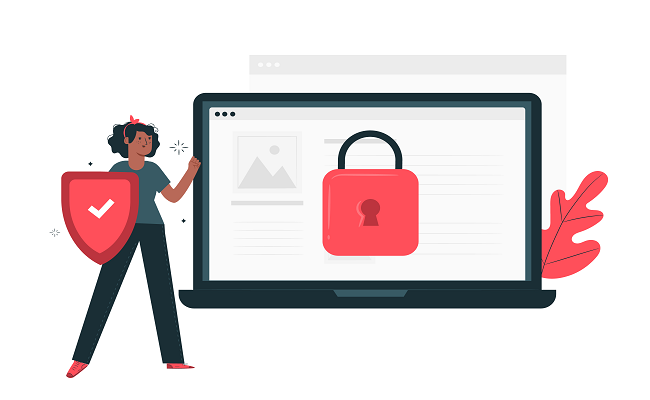 These days every computer (and mobile device) needs a solid antivirus from the moment it's first switched on. That's non-negotiable. If you keep a lot of valuable data on your computer, for example, you use it for business purposes (either as a company or as a freelancer), then it may be worth paying for a paid antivirus product, but if you're just a regular person (especially a regular person on a tight budget) then a free antivirus could be all you need. With that in mind, here is how to pick the best, free antivirus for your computer.
Look for a free antivirus which is hosted in the cloud
Antivirus programs depend on databases of malware definitions. Basically these are descriptions of different types of malicious software along with instructions about what to do if they are found. These databases are already huge and getting bigger all the time as new forms of malicious software are created.
This means that hosting them on your own computer would use up significant resources and that's even before you get to the fact that the continual checking of the database uses up a lot of processing power. Putting all this together means that it makes sense to use a cloud-based free antivirus to shift the load off your computer and on to the cybersecurity company's servers.
As an added bonus, cloud-based antiviruses can be updated very quickly. All that has to happen is that a cybersecurity company creates an update and puts it on their servers. It will be ready and waiting the next time the user connects, there's no need to download and install it (and hence no scope for human error). This may not sound like much of a win, but when you multiply it over the course of regular updates, you can see how much it improves your protection.
Look for a free antivirus which is effective against all malware
"Free antivirus" is really a marketing term, or it should be. It's been many years since viruses were the only form of malicious software in existence. These days the range of cybernasties runs from adware to worms, with viruses being just one, specific, part of it. Viruses are still probably the major threat in terms of volume and range, but other forms of malware can do all kinds of damage.
Spyware, for example, is very difficult for humans to detect on their own and you may only discover that you have it on your computer when you get a letter about a credit card or loan you never knew you had or a visit from the police looking for you in connection with criminal activity undertaken from your computer.
Ransomware encrypts your files so that you have to pay a ransom to get them back. It's still fairly uncommon but it's a growing threat. Cryptojackers take over your computer (and internet connection) to mine for cryptocurrency, which can then be used for all kinds of purposes, including further criminal activity. Adware blasts you with adverts, which isn't just an inconvenience, it's a security threat.
Look for a free antivirus with an integrated ad blocker
Malware creators aren't just creating more dangerous threats, they're coming up with more ingenious ways of delivering them, for example, they have developed a form of attack called "malvertising". This basically means buying up advertising space on websites people trust and using the adverts to spread viruses. In this way, they can get around the fact that people are now becoming much more cautious about what websites they visit. Some malvertising involves tricking people into clicking on links and hence having browsing protection in place can be enough protection, but sometimes all that's required is for an advert to be fully-loaded on screen.
You want a free antivirus backed by a trustworthy brand
A fair percentage of the free antiviruses out there are actually malware, so obviously you need to avoid these. Of the rest, the quality is variable to put it mildly. You get everything from free antiviruses which used to be at least decent but which have now been mothballed by their creators and are now dangerously out of date, to antiviruses which may offer reasonable protection in general, but sling all kinds of adverts your way to the point where they're more irritating than helpful. Comodo has been keeping people safe for over 20 years and puts as much thought into their free products as they do into their paid ones. Click here right now to download Comodo free antivirus for your computer.