May 14, 2020 | By admin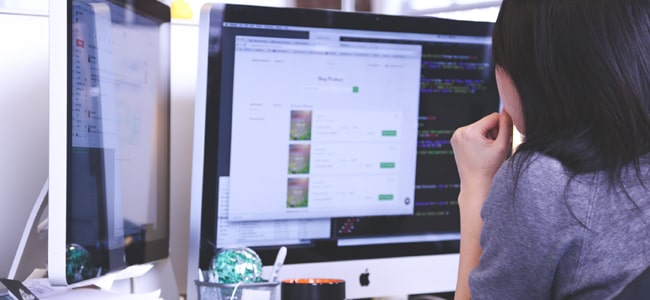 If your web browser is redirecting to an unwanted web page, then it may due to a browser redirect virus attack. The symptoms may include the web browser homepage incomprehensibly changing to a search page or the usual search bar of your default search engine browser changing on its own.
Browser redirect virus is also known as a browser hijacker, this virus preys on Mozilla Firefox, Internet Explorer, Google Chrome, etc.
The unwanted program deteriorates the experience during your browsing sessions since it keeps redirecting to its affiliate websites. The advertising content gets displayed repeatedly and hinders the working smoothly on the computer.
Any computer or laptop can fall a victim to the browser redirect virus attack, but to get over it, you need an antivirus program to steer clear of all the nuisance. With the effective security software such as Comodo Antivirus, you might be able to deal with such unwanted activities on your computer browser effectively and efficiently.
The Browser Redirect Virus
The browser redirect virus attack is carried out on victims with the aim to generate revenue through Google search or another third-party search engine. The infected computer comes back with Google adverts whenever the user performs a search. So, every search generates income for the person who planted the browser redirect virus on your system.
Google Custom Search enables websites to enhance the search experience and to make a little extra income. Therefore, while you explore a few web pages according to your interests, you tend to view similar Google ads on the results page, it is probably due to the reason that they are using Google Custom Search.
Following the hijack, the Browser Redirect Virus might:
change default homepage,
replace current search engine with an unknown domain,
display impertinent ads,
launch redirects to suspicious sites,
record information about users, etc,
How To Effectively Remove a Web Explorer Browser Virus?
For removing unwanted browser toolbars, there are a few effective approaches that you can try, and it is better if you try them all without fail. Follow the below-mentioned guidelines in the same step-by-step approach:
Step1: Scan and remove malware
Always have an effective antivirus software installed on your system. If you don't have a security software in place then get it now. There is absolutely no need to spend a hefty sum for the antivirus, the antivirus is available online and you can download it anytime – Comodo Antivirus, Avast, Avira, McAfee, Norton are to name a few.
Once you have finished downloading the right software, you have to run the scan to determine the malware presence and to remove it instantaneously.
Step2: Its time for the browser add-ons, extensions & toolbars to go!
Google Chrome users, type chrome://extensions in the address bar and then click 'REMOVE' below the extension(s). Otherwise, simply choose More tools by clicking the three vertical dots near the top-right corner.
Chrome users can choose to use the built-in 'Clean-up tool' in the settings, click on 'Advanced'. In the bottom, click 'Clean up computer' and click 'FIND' and then perform remove harmful software.
Firefox users press Ctrl-Shift-A, or go to Add-ons by clicking the three horizontal lines near the top right. Click on Extensions in the menu and click Remove.
Microsoft Edge users, choose Extensions from the menu and delete the unwanted ones, and then click the Uninstall button.
Step3: Change the Homepage
After the browser redirect virus has changed your web browser's homepage you need to change it back.
Google Chrome users, go to Settings, scroll down to 'On start-up' and enable 'Open a set of specific pages'.
Firefox users, click on the three horizontal bars near the top right and make sure the option selected is 'Show your Home Page'.
Internet Explorer user, go to tools, select Internet Options and then type or paste your home page in the address field and click OK.
Conclusion
Normally, browser redirect viruses are distributed through free applications and other promotional content that users visit or download online. This approach enables the developers to hide their malicious software inside the optional components in the installer. Besides this, users unintentionally install browser redirect viruses, and this happens only when they don't pay proper attention during the procedure.
Furthermore, you need to have an antivirus software installed on your computer to steer clear of the online hacks. It is equally important to update the security software whenever there is a release. Always run the virus scan to stay protected from such unidentifiable attacks.


Related Resources
4 major benefits of paid virus cleaner app
Remote Desktop Connection Manager
Managed Detection and Response