December 24, 2018 | By admin
Adware is a software application that shows unsolicited advertisements while a program is running in a computer. In most cases, the adware comes implanted inside a free software supported by advertisements.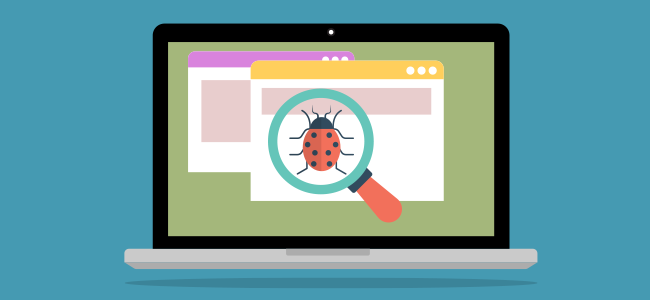 These ads start to show up in pop-up windows or on a toolbar on a computer or browser. Though a few of the adware is genuine and safe, it is annoying to a user as it tends to pop-up frequently. The mysterious ones concentrate on lifting user private data, secretly record the website details that a user visits and record keystrokes. Adware was initially created to target computer users but today it is focused on other mobile devices too, this implies on the adware attacks front too!
When an adware is found on a computer or mobile device, it is recommendable to install an adware removal software/virus protection software to have it removed at the earliest. A delayed move can result in losing essential data.
Where Does Adware Come From?
Downloading and installing a freeware software can act as an entry point to the adware. Sometimes it does not become active on a computer until the program is opened. It is better to download shareware, as it includes free trials. In other words, shareware and "free trial" software are safe.
Besides this, an email attachment with adware can arrive in your inbox.
Similar to spyware, adware is usually developed as a free software, however, it is also installed on the browser or operating system with the help of the available security hole. Aside, the justification for adware that it aids in recovering programming development costs for the software developer, and diminishes or eliminates the cost for the user. Once, it is confirmed that the system is infected by a adware, a antivirus software needs to be used to remove it completely and effectively.
Types of Computer Adware
Sometimes software companies give away legitimate application or software to users as a free version but this arrives wrapped in an advertisement pack. However, software buyers prefer making use of such opportunities as they will skip the hefty payments. There are chances that the software may be limited by time or features and may not be repeated for the same person as it is a sheer marketing and promotional exercise.
Besides the fact that it is beneficial, adware has been questioned for secretly tracking and recording user private data using its inbuilt codes. The data gathered is therefore made use displaying customized ads and all this happens with the user's consent. This is termed as a spyware when it starts accumulating user data without any authorization and knowledge.
Normally, the malicious adware and spyware arrive bundled in the free software, services downloaded online, and other adware programs. Adware is frequently indicated by antivirus software as an unwanted program. Any virus removal program downloadable online can efficiently tackle such concerns.
Adware Detection Techniques
The adware can be downloaded unknowingly on a computer or mobile device without the user consent while installing a free software or application. Under the influence of an adware, the computer might start behaving uncanny. As a result, users may see unrecognized toolbars on the web browser, irrelevant pop-up windows that are hard to close, internet searches land on the advertising web pages, these are some of the signs and symptoms adware. In a few cases, it slows down the computer performance.
Antivirus Software for Adware Virus Removal
When the situation is clearly out-of-control, an antivirus software can help the user in handling the situation right. Download a virus removal program possibly the top antivirus software like Comodo antivirus software which is supported by good rating figures and tested by AV-Testing so that you can stay rest assured.
Comodo antivirus software is a better option to rely on during unanticipated times. The virus removal program removes suspicious adware/spyware program without any delay. Visit the official page to know more about Comodo Antivirus Software!


Related Resources