Antivirus 10
Free Download
Internet Security 10
Free Download
Cloud Antivirus
Free Download
Cloud-Aware Security
Instant Cloud Scanning & Cloud Behaviour Analysist
Next Generation Security
Virus Free Guarantee, Anti-Virus & Anti-Spyware
Infection Defense
Auto Sandbox Technology, Default Deny & Defense+
Unmatched User Experience
Game Mode, Trusted Installer Detection & Vendor List
Unlimited Live Expert Virus Support
Unlimited Live Expert Virus Cleaning & Virus Scanning
Insulate Windows 7 PC with the perfect patented protection technologies from Comodo

Secure your Windows 7 PC with Award Winning Comodo Antivirus
Comodo Antivirus for Windows 7 assures the following robust features
Absolute Malware Protection
Defence Plus
Auto-Sandbox Technology
Cloud-Based Protection
Host Intrusion Prevention (HIPS)
Comodo Antivirus & Internet Security provides award winning protection for Windows 7
Protects your computer, system files and absolutely everything.
Protection against losing those important things you want to keep.
Protection when you're browsing or buying online.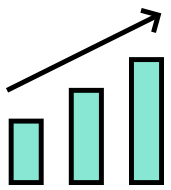 Intense Protection with enhanced Windows 7 performance
Comodo Antivirus takes an upper hand to outplay the traditional virus protection software. It defies even the most notorious unknown or zero day threats and Advanced Persistent Threats that hails from the virtual gangland with no impact on the PC performance. The Clean-up features of the antivirus for Windows 7 nourishes to unfold better PC performance.
Windows 7 Protection at Full Measure
The Microsoft Security Essentials of Windows 7 renders just the basic PC security. Comodo Antivirus embraces unrivalled advanced security traits and elements sharp-witted to detect even the most challenging zero day threats.
Comodo Antivirus exploits the use of multiple techniques to clean and quarantine unknown files from shared disks, downloads, emails, system memory through the following features
Firewall and Defence+
Auto-Sandboxing
Real-time or On-access scanning
On-demand scanning
Scan scheduler
The application permits users to generate custom scans profiles as per the requirements.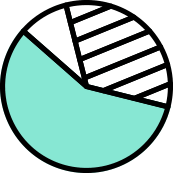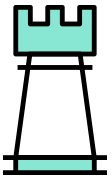 Firewall and Defence+
are the key features of Comodo Antivirus that takes the outer most layer of the protection mechanism. Adding to it, Comodo Antivirus works best with heuristics scanning functionality to identify unknown viruses and Trojans.
Auto-Sandboxing
is an exclusive security feature that permits you to run unknown suspicious files or applications instantly in a completely quarantined environment. Programs and applications that are run within the sandbox are restricted from accessing the normal files and other functions of the system, causing no risk to the system or any of the other applications and files.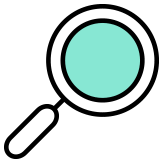 Host Intrusion Prevention System (HIPS)
intends to obstruct malware by observing and analysing the behaviour of the unknown application code.
Real-Time/On Access scanning
features to continuously scan each and every file that has been accessed and even the system memory. If the scan identifies any threats, the antivirus prompts the user on the malware detection and blocks the malware interference.
The antivirus for Windows 7 incorporates On-Demand scanning onto the Windows operating system. Users can right click on a file or folder and select Scan with Comodo AntiVirus from the menu.
There is inbuilt scan scheduler that helps you manually schedule scans in regular intervals as per the users' requirements.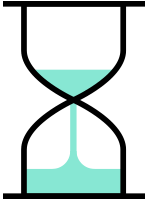 Is it a bait
You are giving away free updates for free, and I have my reservation why any company will do that
The Best thing today
Kudos, great and with an intuitive interface, I have nothing more to ask for.
Appreciate the Free Trial
Thanks but only Comodo gives us antivirus for Windows for free and with updates, I didn't believe it before, but then it is there in front of me, and guess what you guys are like 'Walls' for the Virus.
Positive
Till now for me everything is positive.
Good, Good indeed!
Good indeed. This seems a useful product.