Best Antivirus Software From Comodo
Comodo Internet Security (CIS) is the free, multi-layered security application that keeps hackers out and personal information in. It offers 360° protection by integrating powerful Antivirus protection, automatic sandboxing of unknown files, advanced host intrusion prevention, and an enterprise class packet filtering firewall. CIS alerts you whenever potential malware attempts to attack or gain access to your computer. It protects your system from hackers, spyware, zero-day attacks, buffer overflows, worms and viruses. Comodo Antivirus is thus considered to be an essential tool for all computer users because of the following features:
COMPLETE ANTIVIRUS $29.99 / YR
Got more than 1 PC? Get 3 Licenses for $39.99
Default Deny Protection™ (DDP)
Prevention-based protection
Auto sandbox technology™
Secure shopping
Personalized protection alerts
Cloud-based antivirus
Cloud-based behavior analysis
Cloud-based whitelisting
Spyware scanning
Malicious website filtering
Game mode
Application control
One-click virus scanning
Thorough security "wizards"
Uncluttered, user-friendly interface
Exclusive access to Comodo's "safe-list"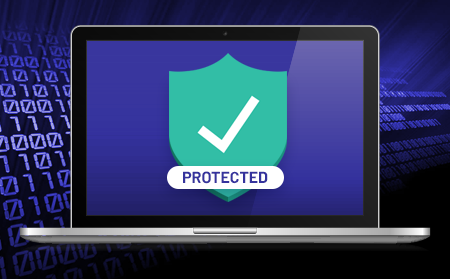 Considering these key features of Comodo's antivirus software, let us now take a look at the other antivirus software options that are available and understand why Comodo's antivirus should be treated as the best antivirus software free for all computer users.
McAfee Antivirus
This is a useful antivirus software capable of protecting different systems from a wide range of threats. Some of the key features of this antivirus software are as follows:
It provides protection against online threats and viruses
It prevents you from visiting the risky websites and downloading a dangerous program
It scans files On-Access
Protection from Spyware
Firewall Protection: Outbound and Inbound
Avira Antivirus
Avira features a user-friendly interface along with the following key features:
Simple installation process. It only takes a few minutes and several clicks.
Monitors every active process and acts instantly if any threat is found.
Includes all virus protection tools.
The WebGuard module protects you against threats while downloading from web pages or surfing the worldwide web.
Exceptional scanning technology and frequent updates. Avira uses up-to-date technologies and regularly updates its virus signature database in order to provide effective virus protection in real time.
Avast Antivirus
This antivirus raises the bar on security along with intelligent threat-detection, real-time protection, and added security for your passwords, browser, and network. Some its key features include:
Ransomware shield
Behavior shield
Webcam shield
Sensitive data shield
Game mode
Passive mode
AVG Antivirus
AVG antivirus is user-friendly and features an extensive range of remote services and other robust security features that together make it an exclusive lucrative security product available in the market. Some of its key features include:
Detects and removes malware and viruses from your PCs and laptops.
Helps stop spam, viruses, hackers, and malware at the front door.
Protects your employees and devices from online threats.
Scans and checks your email for suspicious attachments and links.
Network communication between AVG Admin (AVG Admin Server) and stations is totally encrypted.
Spam protection
Remote management
File server security
Smart scanner
Compared to all the features of the above-mentioned antivirus programs, the CIS program combines an enterprise class packet filtering firewall, powerful virus protection software, enhanced host intrusion prevention, application control and anti-spyware in a single ultimately powerful application.
Comodo's antivirus software, unlike the traditional antivirus software, is not the same as it comprises of other layers of protection, including parental controls, privacy protection, anti-spyware and much more. This free internet security software will help you to protect your PC from malicious software such as viruses, protect children from Internet dangers, and also prevent your personal information from being stolen.
Following are five main features that prove Comodo Antivirus to be different from other antivirus programs establishing itself to be the best antivirus software free for your system.
Easy to use interface allows you to install and forget
Constantly updated with the latest virus signatures
Cloud-based scanning delivers superior protection against the very latest threats
Isolation of all suspicious files eliminates the chance of PC contamination
Intelligent protection executes automatic sandboxing of files that are unknown and suspicious
Comodo's Free Antivirus thus offers the best protection from malware instances, virus infection and suspicious hidden files. It is a reliable, cloud-based protection capable of scanning rapidly and updating regularly in order to include the latest malware information from all over the world. Furthermore, CIS includes the buffer-overflow protection original featured in Comodo Memory Firewall and also prevents even the latest malware from infecting your system by isolating suspicious and unknown files inside a security-hardened virtual environment.