March 8, 2020 | By admin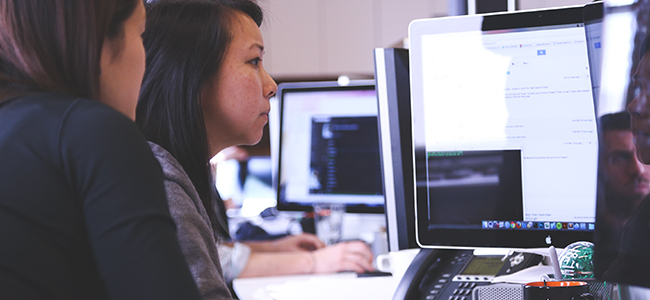 Here's a list of virus scan or antivirus tools in the market using which PC users like you can protect your computers from various security threats posed by the ever-changing cybersecurity threat landscape of today. This list was put together taking into account the following factors: virus detection speed, accuracy, ease of use and the impact they have on your PC performance. Read this blog and ensure you provide your PC with the best virus protection software.
Best Free Virus Scan Software 2020 (Updated List of June 2020)

1. Comodo Antivirus: Comodo's Virus Scan Software comes equipped with an impressive set of security features like Default Deny Approach, Defense+ Technology, HIPS, Containment etc., which helps subscribers to successfully combat various types of malware.

Default Deny Approach – a defense technique which is unique to and developed by Comodo that segregates incoming files and applications into good, bad and the unknown and allows the unknown to run on PC(s) only when they are confirmed as non-malicious. Extremely useful in combating zero-day malware as well.
Defense+ Technology – another defense technique which combines 3 different technologies (VirusScope, Containment, and HIPS) to tackle both insider and outsider threats.
Advanced Firewall Engine for Enhanced Security: Effective web filtering implies protection against various security threats. Comodo firewall also comes equipped with other impressive security features such as Stealth Mode, Auto-detection of Trusted Zones, predefined firewall policies and more.
Virtual Desktop – Critical tasks like banking and other such online transactions can be carried out safely using these security features.
Cloud-Based Instant Malware Analysis – for quick analysis of unrecognized files or applications by dispatching them to Comodo Instant Malware Analysis (CIMA) server, where the file will be thoroughly tested for any malicious activity before it is allowed to enter your PC(s).
Secure Shopping – a security feature which allows users to shop online without any fear of their sensitive data being compromised.
2. BitDefender Antivirus: Scanning capability of this free virus scan software is what makes it stand out from the rest. Clean, lightweight and faster than the industry average, along with an easy-to-use interface, is what made us give it the second spot. But like with most other free virus protection software, it isn't exactly pop up free – that's whats annoying about it.
3. Sophos Home: No frills, easy to use free virus scan tool, best suited for home PC(s). You get solid virus protection, along with browser tools like anti-phishing and, most importantly, content control. Combined with central management of up to 10 PCs, this means you can effectively lock down your kids' browsing options. Not bad, but definitely not suited for enterprise networks.
4. Kaspersky Free Antivirus: Really good free antivirus. And the fact that US government has banned it has done little to affect its popularity. Virus protection it offers is of top-notch quality which not many in the industry can provide. A list of free virus scan tools would be incomplete without Kaspersky receiving a mention.
5. Avira Free Antivirus: This free antivirus continues to score highly on various AV-Test's and is one of those virus protection tools which is gaining traction in the IT security market. With minimal false positives, ransomware and phishing protection, it is no doubt one of the best free antivirus packages around.
Conclusion:
The cybersecurity threat landscape is changing pretty quickly. Therefore PC users have to use antivirus software to protect them. And believe it or not, sometimes free antivirus tools can do the job for you. Therefore select one from the above list and offer solid virus protection for your PC(s).


Related Resources:
Best Virus Removal Tool of 2019