July 26, 2018 | By admin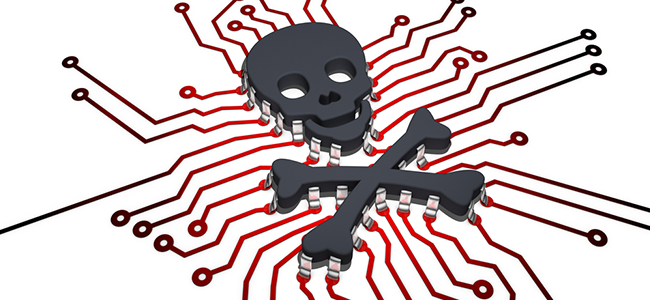 Malware: Meaning
Malware refers to a program or code designed to execute something harmful to your computer or your private information. When compared to the old viruses that would just shut your system down, malware tries its very best to go unnoticed as long as possible by smartly hiding throughout your other programs. After placing itself inside, it begins to collect information present on your hard drive besides keeping tabs on your online activities. Generally, malware collects this information and then relays it to someone who can use it for a variety of illegal activities. You should understand that the programmers who make malware are constantly developing new and improved versions and hence only an extremely good malware removal program will be capable of finding and removing these invaders.
How to Get Rid of Malware?
Using a tool capable of scanning your files, detecting the malware and then removing it is considered to be one of the best ways to manage malware. These dedicated programs have been particularly designed to target the different types of malware and then eliminate it. The programs depend on a constantly updated list of known malware programs in order to spot threats, hence don't panic if you have been asked to update them very often.
Initially, it is always recommended for you to carry out a thorough scan in order to find anything that has been embedded deep inside the system. These scans could take some time but ensure to let them run to the very end in order to allow it to examine every single thing in your computer. After the program completes the scanning process it will display any detected malware programs and provide you options for removing them.
To simplify this malware removal process, you can follow the steps given below:
Enter Safe Mode
Disconnect your PC from the internet, and refrain from using it till you're ready to clean your PC. This will help prevent spreading of the malware and/or leaking of your private data. If you suspect a malware infection, boot your PC into Microsoft's Safe Mode. Once you enter into the safe mode, only the minimum required services and programs get loaded. Additionally, this safe mode will also prevent the loading of malware that has been set to automatically get loaded when Windows start.
Delete temporary files
Having entered into the safe mode, you will now want to run a virus scan. Make sure to delete all your temporary files before you start the scan. This will help to free up disk space, speed up the virus scanning process, and also get rid of some malware.
Download malware scanners and run a scan
Now you're all set to have a malware scanner do its work, and by just running a scanner you will be able to remove most standard infections. If an antivirus program is already active on your computer, then you should use a different scanner to perform this malware check, since your present antivirus software may have failed to detect the malware.
If you think your PC is infected, we recommend using Comodo's Antivirus Program that offers the best protection from malware instances, suspicious hidden files, and virus infection.
Why Use Comodo Antivirus Software for Malware Removal?
Comodo Antivirus is a reliable, cloud-based protection capable of scanning rapidly and updating continuously to include the latest malware information from all over the world. Unlike other antivirus products, Comodo Antivirus Software has the ability to protect you against unknown threats that are yet to be identified by security experts. This is because only unknown files get automatically placed in a sandbox and only verified files are permitted to run your system.
How Does Comodo Antivirus Work?
Comodo Antivirus employs a unique multi-layered approach to safeguard your computer from malware and help you to get rid of malware.
Known malware is detected with the help of a "blacklist" signature file and quarantined or deleted.
Known valid files are identified as safe using a "whitelist" of valid files and run safely.
Intrusion Detection and Behavior Analysis (Heuristics) are used for identifying potential threats from other files and dealing with them.
Any file that has been verified "unsafe" will only run in a safe isolated system area known as the Sandbox in which it can cause no harm to your operating system or files.


Related Resources: