July 11, 2019 | By admin
Phones can get damaged both internally and externally: The external damage will typically be quite visible, while the internal damage could be hidden in plain sight. General malware includes trojans, ransomware, spyware, and computer worms. Android malware is malicious software that can sneakily enter your phone.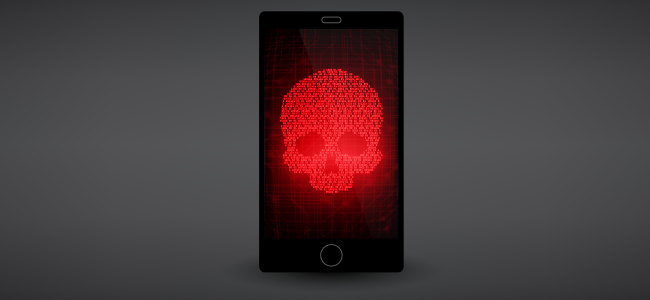 As a sign of infection, Android malware performs repetitive tasks that consume too many resources on your phone. Your Android could have other signs of malware that could come into light in the following ways:
There's an increasing number of pop-up ads.
Phone becomes very slow.
Apps take too much time to load.
Battery drains very fast.
You have huge phone bills and unexpectedly excess your data usage.
Your phone has apps that were not downloaded by you.
Android malware attacks are generally carried out in order to generate revenue, as any type of malware can steal your information, install adware that makes you download apps or view web pages, or make your device send SMS texts to premium rate text services. Info hackers are out there to steal your personal data, email contact list, passwords, location, and more.
Android malware is used as a tool by cybercriminals to access your devices and steal your information to sell on the dark web or for their own use. We also find hackers using ransomware to lock devices and encrypt personal details, and then demand a ransom from the victim, only after which will the victim be allowed to access their files.
With thousands of Android devices being used all over the world, there are many reasons chances for these devices to run slower than usual and have a variety of weird apps. However, these indications typically prove that your device has Android malware.
Android is an open source OS, meaning that anyone can look at its source code. Companies can customize it, and developers can swiftly learn how to code apps for it. The disadvantage of an open source system is that it makes it easy for those desiring to develop Android malware for Android phones to do so.

How to Remove Android Malware From an Android Phone
The steps below will help you remove Android malware from your device:
Turn off the phone and put it in safe mode.
Get to the "Power Off" options by pressing the power button.
Press and hold "Power Off" to provide an option to restart in Safe mode.
If this fails to work on your device, search online for "how to put [your phone] into Safe mode," and follow the instructions given.
At the bottom left of the screen, you will see "Safe mode."
Uninstall the app.
Open your Settings menu and select "Apps."
You will be able to identify which app has brought in the malware, as your phone would have started to behave strangely after you downloaded that particular app.
Click on the app to open the App info page, then click "Uninstall."
If you don't know the name of the app that you think has infected your device with Android malware, run through the entire device looking for something you feel that was not installed by you and get rid of it.
Uninstall button is greyed and does not respond.
If you find that the uninstall button is not responding to your promptings, it means that the malware in the app has given it "administrator" privileges.
In this case, leave the Apps menu, and tap on "Settings" > "Security" > "Device Administrators."
A list of any apps with administrator status will come up.
Untick the box for the app you plan to remove, and tap "Deactivate" on the next screen.
Return to the apps menu and remove the app.
Finally, restart your device out of safe mode.
To prevent your device from getting infected with Android malware in the future, install a good antivirus for Android, like the one offered by Comodo called Comodo Mobile Security (CMS). This software from Comodo has been designed to protect your Android devices against unsafe apps, viruses, potentially risky settings, and even theft.
CMS is the best solution to get rid of Android malware. This is true because when users protect their Android devices using CMS, the chances of the Android device getting infected with malware greatly lessens. When using CMS, there is no need to figure out the answer for how to get rid of Android malware.

Comodo Mobile Security is available with:
Antivirus: This real-time Android malware protection and on-demand scanner will keep your device clean of malware and several other viruses. Supported by the Default Deny Approach, the antivirus scans all unknown files and runs them within secure containers.
Backup: This backup-restore option will be useful in case you damage your Android device, even to the extent from which it usually cannot be recovered.
System Optimizer: With CMS, you get complete visibility and control over running processes. You will be able to see how many are running, how much memory each utilizes, and quickly close down the ones you don't want. Clean all the temporary files in cache memory with a single tap, and you will be able to instantly see improved performance.
Anti-theft: This feature will help in recovering your lost device quickly and without much hassle. You can also enable a sound alarm, locking it, taking the photograph of the possessor, and remotely wiping your private data.
SMS/Call Blocking: CMS in your Android device will help in blocking unwanted calls and SMS texts, which are probably spam by easily configurable whitelists and blacklists. Subscribers are also given the option of blocking text messages containing specific keywords.
Privacy Advisor: This inbuilt security system identifies apps that could compromise your device's security or privacy and helps you take suitable security measures.
Software Manager: CMS helps you manage all the apps on your Android device by giving you this Software Manager feature, which helps you uninstall several software apps at one tap, take critical backups, and execute other operations that help you manage your software effortlessly.
Traffic Monitoring: This feature avoids overage charges for exceeding the data limits on your plan. You can organize the application to set a daily traffic quota and/or provide alerts if your monthly traffic limit is approaching. Complete details of all GPRS/3G data traffic and a chart of data usage for each running application is also available. The firewall from the traffic monitoring interface can also be used for blocking apps from connecting to the internet.
Task Scheduler: This feature will allow you to automate the antivirus scanning process at your own convenient time. It also allows you to set schedules for "Leave Flight Mode" and "Enter Flight Mode."
Private Space: Your Private Space is where you store phone numbers, text messages, and contacts that only you can view. The App Protector allows you to lock your apps from being accessed by unauthorized users.
Install Comodo Mobile Security to provide the Android malware protection that your phone needs.

Related Resources
antivirus for windows 7