February 14, 2018 | By admin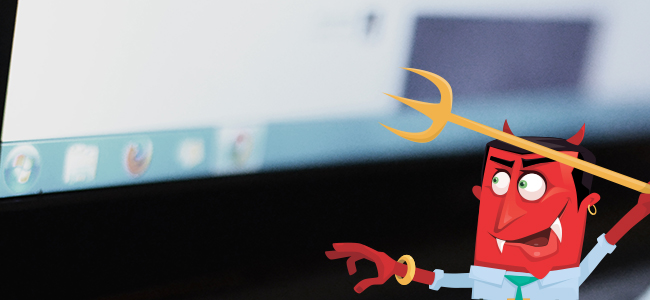 Here's a list of best free antivirus or anti-malware software using which PC users like you can protect your computers from various malware threats. Whether you are looking for a free antivirus or the full-fledged anti-malware suite, you can peruse this blog and find out about the top 5 anti malware software which exists in the IT security industry today.
Best Anti Malware Software 2019 (Updated)
Malwarebytes Anti-Malware
1. Comodo Antivirus: Comodo Internet Security (CIS) comes equipped with an impressive set of security features which easily position it at the number 1 spot. Technologies like Default Deny Approach, Defense+ Technology, HIPS, Containment etc., helps subscribers to successfully combat the rapidly changing cybersecurity threat landscape of today.Comodo's anti-malware software which also comes with malware removal service is the best option for PC users looking for an all-inclusive yet affordable security product for their PC(s). Some of the CIS features are:
Default Deny Approach – a defense technique which is unique to and developed by Comodo that separates incoming files and application into known good, known bad and the unknown and allows the unknown to operate on PC(s) only when they are confirmed as non-malicious. Extremely useful in combating zero-day malware as well (part of free antivirus as well).
Defense+ Technology – another defense technique which makes use of 3 different technologies (VirusScope, Containment, and HIPS) to combat both insider and outsider threats. VirusScope and HIPS for local file analysis, Containment for restraining malicious files from affecting user PC(s) (part of free antivirus as well).
Advanced Firewall Engine for Enhanced Security: Effective web filtering (both inbound and outbound) implies protection against hackers, malware, and identity theft. Comodo firewall is also beefed up with other security features like Stealth Mode (for keeping PC(s) under the radar), Auto-detection of Trusted Zones, predefined firewall policies etc., (part of free antivirus as well)
Virtual Desktop – Critical tasks like banking and other such online transactions can be carried out safely using these security features.
Cloud-Based Instant Malware Analysis – This service ensures previously unrecognized files or applications are sent to Comodo Instant Malware Analysis (CIMA) server for behavior analysis, where the file will be thoroughly tested for any malicious activity before it is allowed to enter your PC(s).
Secure Wireless Connectivity – Comodo Antivirus even goes to the extent of securing your Wifi connections while using public WiFi(s)) using its Wifi security product TrustConnect. Which means you can access public WiFi(s) without any fear of being attacked.
Virus Removal Service – There's no answer for zero-day malware. With this in mind, Comodo also offers best virus removal service at a rather modest cost. So if your PC(s) are infected with the virus and other such malware, you can get them repaired in no time by making use of the malware removal service which is a part of Comodo Internet Security (CIS).
2. BitDefender Antivirus: The next in our best free antivirus software list. A 'no-frills' security software which comes with free antivirus and paid version as well. Extremely lightweight and contains a host of proactive techniques for preventing malware. It packages everything you need security-wise into one solution. Therefore occupies second place on our list.
3. AVG Antivirus: Despite possessing notification alerts which can annoy you, AVG Antivirus still makes it to the 3 spot, because it's really good. User-friendly, a host of remote services and other robust security features offered make it a really lucrative security product in the market.
4. Malwarebytes Anti-Malware: Another powerful anti-malware tool in the IT security market. But the free version is just bad when compared to the real-time protection offered by the paid version. Chiefly because certain security features will expire after some period. Therefore always go for the paid version.
5. SpyBot Search & Destroy: The security battle this product has been waging against malware dates back to 2000 when it brought out what is probably considered as the first adware in the industry. Therefore the list of best free antivirus would be incomplete without SpyBot Search & Destroy receiving a mention.


Related Resources: