November 27, 2018 | By admin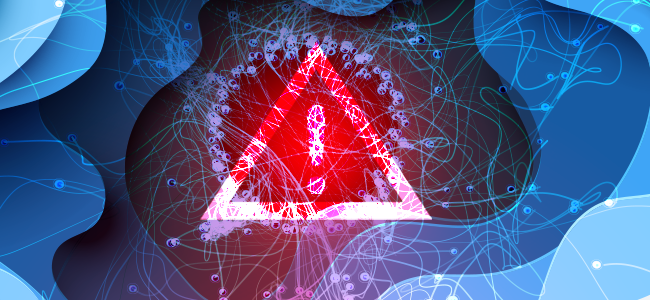 A zero-day exploit is a software flaw or a vulnerability. Hackers use this as an exploit to attack the user's system even before the software vendor identifies it and a security patch fix is available.
These zero-day exploits can go unnoticed for a long time and are commonly sold for large sum of money. Day zero is when the software vendor identifies the vulnerability and starts to work on how to fix the security issues
What is a software vulnerability?
Vulnerabilities are flaws or bugs in a software code of any application, program or operating system. If the flaw is left unfixed, security gaps are formed, and they become vulnerable source of exploit to cyber thieves and hence the software flaws are called software vulnerability.
How to Identify a Zero-Day Attack?
Zero-day attacks are in general challenging to identify, however, there are a range of strategies and detection methods that are used to detect them:
Statistics-based detection deploys the use of machine learning to gather information from prior attacks and exploits and use the same to check for any abnormal system behaviour. It is however, not very effective and there are a lot of chances for false positives and false negatives. This can be more effective when incorporated along with another detection strategy.
Signature-based detection implements the use of the malware databases which has a record of all the malware and its characteristics. The databases are used as reference to confirm if the file is genuine or a threat.
Behaviour-based detection helps to identify threats to interact with the target system. The solution examines the interaction with the software that already exists to confirm if it's a malware attack.
Hybrid detection integrates all the above or any of the above methods to rely on their strengths and therefore helps to reduce the shortfalls of each of the technique.
How to protect yourself from zero-day vulnerabilities?
Zero-day vulnerabilities pose a serious threat to the cyber world. It has the capability to leave the user susceptible to attacks which can cause serious security data breaches.
It is critical to stay proactive and work on solutions that provides instant reactive security measures.
Implement the use of a comprehensive and sophisticated security software like Comodo antivirus that features to can provide protection both the known and the unknown threats
If you come across any new software updates by the vendor, it is important to stay prompt and instantly install the latest update as and when the vendor releases it. This works well to mitigate the possible risks due to malware infection.
Updating the software with the latest patch would help add new features, delete outdated features which are obsolete and ensure fixing security gaps.
Following are the tips to stay protected from zero-day threats
Ensure that all the software is in use and are updated with the latest security patches as it can protect your system from a lot of threats
Implement secure online hygiene.
Ensure to configure security settings for your browser, operating system and even the security software that you use.
Install an effective and proactive security software like Comodo Antivirus Software which provides effective and reactive features and methods to help terminate both known and unknown threats.