July 20, 2017 | By admin
Installing Android security apps for your android devices might seem like an overkill. But they important. Mainly because android is by far the most popular mobile operating system in use today. So it's no surprise that this Google's OS is considered a popular target by a majority of mobile malware that is out there waiting to exploit your phone's security vulnerabilities.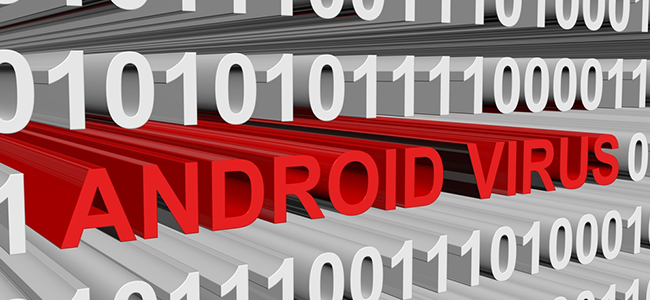 Most of the time Android malware is hidden inside bogus apps available for download in Google Play Store. It is for this reason that Android devices by default do not allow the installation of software from unknown sources other than its own Google Play Store. Because third-party stores pose a great security risk.
Open Nature of Android OS: Major Cause for Concern
A major drawback with Android's Google Play Store is that it allows everyone to submit apps which can be downloaded and installed by Android users without a "proper pre-approval procedure" in place. This open nature of Android is what made it popular among users. But unfortunately, it is this same thing which puts Android users at a greater risk than those using iPhones or Windows Phone handsets, who can only install apps that have been properly pre-vetted for safety.
Some Other Reasons for Installing Android Antivirus:
1. To Safeguard Crucial Information: We often use our smartphones or tablets to carry out crucial tasks like bank transfers, storing personal photos and other online transactions. Information that can compromise your security if it falls into the wrong hands. To safeguard such data against hacking, you definitely need to install at least one of the various Android Security Apps out there.
2. To Optimize Battery Life and System Performance: An Android Antivirus will also enable you to view the data being consumed on your device. And also will allow you to stop the applications which are running unnecessarily so that the performance of your device can be enhanced.
3. To Block Information Remotely: Android security apps can also help you block your device remotely in case you end up losing it or if it falls into the wrong hands. This will prevent strangers from accessing the personal information you may have stored on your device.
4. To Locate Your Lost Device Easily: Again Android antivirus provides you get good assistance in locating your device by using the android device manager feature if you end up losing it.
5. Because Android OS is Popular: Hackers are obviously going to target popular things that are online. Because by doing so they can infect many devices and thereby increase their reach. And without doubt Android OS is immensely popular. Therefore you need an android antivirus for its protection.
All This and More – Available in Comodo Antivirus for Android
Comodo's Antivirus for Android comes equipped with all the advantages listed on this blog and therefore offers solid protection for Android devices against various kinds of malware. Remember, the security threat landscape is ever-evolving and your Android device could well be the next target. So download android antivirus and other Android security apps and safeguard your device.


Related Resources:
Virus Protection
Antivirus for iPhone