January 3, 2018 | By admin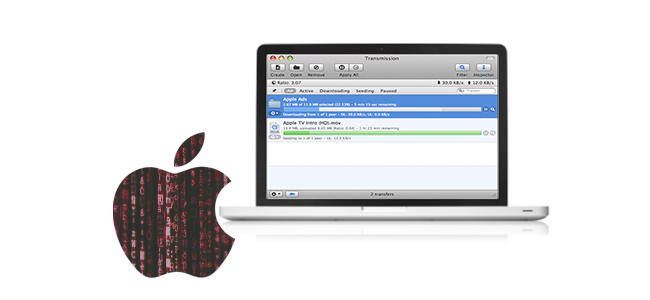 The controversy continues. Though Apple iPhones run on the iOS (formerly iPhone OS) – which is undoubtedly an advanced, secure, and stable mobile operating system – it is not 100% secure. Cyber criminals have exploited vulnerabilities to infect Apple iPhones with malware and steal data. According to the Common Vulnerabilities and Exposures (CVE) catalog of known security threats, over 1370 security vulnerabilities have been identified in Apple iPhones (The CVE catalog is sponsored by the United States Department of Homeland Security (DHS)). Hence, you must secure your device with an antivirus for iPhone.
Operating System Support
According to standard industry practice, developers of operating systems provide support only up to a certain period. (They focus more on introducing newer, more secure operating systems. As Apple too stops providing support for its older iOS versions (support for iOS 8 ended in 2017), cyber security experts recommend upgrading to supported OS versions. Though the iOS is a robust operating system based on the Darwin (BSD) open-source Unix operating system and macOSs, it is not without vulnerabilities.
Every year Apple provides major updates to the iOS operating system through iTunes and over-the-air (OTA) modes. The iOS was released 10 years ago, and the latest version is iOS 11, which was released in September 2017. Initially, the updates were chargeable, which made many users avoid updates and hence become more vulnerable. Later on, Apple started providing the updates for free – resulting in lesser security incidents. Nonetheless, upgrading to newer phones is an expensive proposition, and users who stick on to older versions are at risk. They must protect their devices with an antivirus for iPhone.
Vulnerable Bugs in Apple iOS
Apple iPhones faced significant data security issues due to a bug which was reported on iOS 7.0.4 and iOS 7.0.5 for the iPhones 5C and 5S. This allowed a cyber criminal perpetrating an attack to collect or modify data in sessions protected by SSL/TLS protocols. Though Apple released fixes, cyber security experts report that considerable data could have been stolen for a long period of time. In another notable flaw, the secure transport did not verify certification authenticity.
Critical CVE-2017-13879 Vulnerability
The CVE-2017-13879 vulnerability is a Denial Of Service Execute Code Overflow Memory corruption – vulnerability type. This was discovered recently and it affects iOS before 11.2. The issue involves the "IOMobileFrameBuffer" component. It allows attackers to execute arbitrary code in a privileged context or cause a denial of service (memory corruption) via a crafted app. This vulnerability affects confidentiality, integrity, availability, and authentication. Exploit of the vulnerability leads to total information disclosure, total system compromise with complete loss of system protection and total shutdown of the affected resource. Further, exploit of this vulnerability does not require any authentication.
The above-described vulnerability is just one among the "1370" and showcases the critical need for an antivirus for iPhone.
Antivirus for iPhone
Apple has designed the iOS platform to sandbox apps inside a user partition, and hence the apps have only limited access to the system. Apple claims that it does not allow third-party software to hook on to the OS. However, the recent exploit of critical vulnerabilities portrays the importance of third-party antivirus solutions such as Comodo Antivirus, and Avira Mobile Security, as well as device security solutions such as the Comodo Device Manager.
Your iPhone needs protection against evolving cyber threats, and you must consider solutions such as antivirus for iPhones.