January 5, 2018 | By admin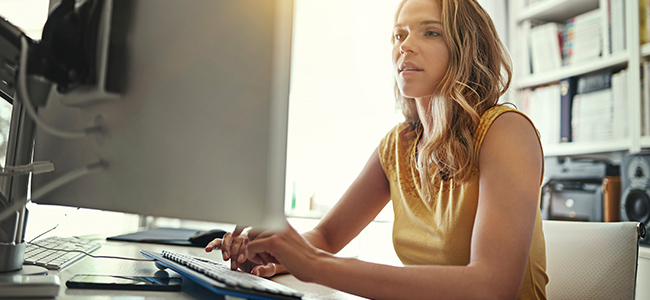 Antivirus software has been around for a long time. With time, its importance has increased and it now forms a vital part of every internet or endpoint protection. At a time like this, if your someone who hasn't installed antivirus on your PC or other devices, it's time you installed one to stay safe against various security threats.
How to Select Best Antivirus Software for PC?
Does It Have A Trial Period?
Security Features It Contains?
Is 24/7 Technical Support Available?
1.Does It Have A Trial Period?:You need time to evaluate the antivirus software to check whether it suits your requirements before you start using it. Therefore first ensure whether antivirus has a trial period or not. Almost every product has one these days. So don't worry. But still, it's something worth mentioning and something which you simply cannot miss out on. The most favourable trial period is usually 30 days.
2.Is It User-Friendly?:Next is to check whether it's user-friendly or not. Because you don't want to end up with an antivirus where you have to contact support or refer to a manual for every tiny detail, right? So the user-friendly interface is as important as the security features which an antivirus software contains.
3.Security Features It Contains?: Coming to the most important point. Find out how the antivirus for PC is going to protect your devices. Does it have enough features to tackle the modern-day malware like ransomware? How frequently does it update itself? What technology does it employ to handle zero-day exploits? Find out whether the antivirus answers satisfactorily to all these critical questions.
4.What About Its Cost?: Then there's the cost factor. Always remember that the best need not always be costly. Therefore it's up to you to search well and choose wisely. And also remember that there are many antivirus alternatives available in the market which you can use. Because something is better than nothing.
5.Is 24/7 Technical Support Available?: Finally, check whether 24/7 technical support assistance is available or not. Because considering the ever-changing cyber-security threat landscape, you may find your PC and other devices confronted with unexpected dangers, for which you may have to seek expert advice. And also for the simple reason that your paying and therefore expecting standby support is only justified.
Conclusion:
Antivirus software acts as the final line of defense for your PC(S) and other devices. Which means it can protect – or at least mitigate threats – your devices when every other security software fails. Therefore do not underestimate its potential and never leave your devices lying around without antivirus in them. Install antivirus, stay protected against the modern-day malware!


Related Resources:
Antivirus for Windows 8
https://antivirus.comodo.com/blog/computer-safety/best-antivirus-of-2019/
Antivirus for PC
Website Status
Domain Blacklist Check

WordPress Security
Desktop Management Software