January 9, 2018 | By admin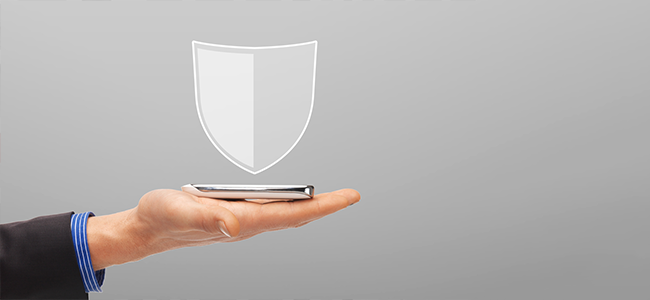 We keep hearing from Google that Play Store is getting more secure by the day; now that Play Protect program – Google's own antivirus – has been introduced to scan various android apps which get uploaded to the Play Store. But statistics seem to tell a different story.
A study reveals that nearly 3.5 million malicious Android apps were discovered last year on the Play Store. And more recently, Google removed 36 apps infested with adware and another 300 apps that were using smartphones to conduct DDoS attacks. These are huge numbers which simply cannot be neglected, which prove that your smartphones still need a dedicated Android Antivirus to stay away from various security threats.
Play Protect Hasn't Produced Results
One of the reasons why the world still relies on android antivirus is because of the failure of Play Protect. With a detection rate of 48.5 % (while the industry average is 94.8%), it is impressing no one – AV-testers and users alike. Moreover, the above statistics clearly indicate that Play Store continues to be plagued with malware. AV-Test has labelled Play Protect as 'one of the worst antivirus applications when it comes to discovering malware'.
Now a dedicated android antivirus easily wins over Play Protect in the following 2 areas:
1. Detection Rate: Android antivirus like Comodo Android Antivirus have higher detection rates. Which means they are highly successful against malware. Moreover, since these products are usually well-positioned to tackle zero-day exploits efficiently. Simply put, other Android security software are far better than Play Protect and Play Protect is no match for them.
2. Enhanced Security: Similar to Play Protect, Android antivirus are usually security suites. The major difference is these security suites are far better. When you subscribe to the services of android antivirus, you'll get extra layers of security. Like for example, safe browsing, WiFi Security, anti-phishing etc., which is not a part of Play Protect. Simply put, they offer enhanced security.
Why Use Comodo Android Antivirus?
Comodo Android Antivirus comes equipped with impressive security features that make it a competitive tool in the market. It is the only antivirus software provider on the market which offers features like Traffic Monitoring, Data Backup, App Locker! Moreover, it's light on your android phones and can handle zero-day exploits much better than the others in the industry.
Significant Features:
Anti-Theft – for recovering mislaid, lost or stolen devices. An extremely important aspect of mobile security. The highlight is the fact that it works even if your SIM card has changed. Includes other features like the sound a loud alarm, take a photograph of the possessor, prevent unauthorised access and remotely wipe confidential data.
Backup – for preventing data loss. You can back up crucial data such as contact lists, text messages, private space etc., to a memory card. You can also back up the various apps on your device. And restore it if such a need arises.
Private Space – for data privacy. This is where you store contacts, phone numbers and text messages in such a way they are visible to you and you alone. Hence the name private space.
Traffic Monitoring – for monitoring the traffic coming into and going out of your android phone with the help of an advanced firewall. Moreover, it also helps you with keeping track of your data usage.
And Much More – SMS/Call Blocking, System Optimizer, Privacy Advisor, Software Manager etc.,
Conclusion:
Now that it's becoming obvious that Google's Play Protect does not offer enough protection, Android users should consider using a dedicated Android antivirus like Comodo Android Antivirus. It is one of those few android antiviruses available on the market. So download and safeguard your smartphones!


Related Resources: