November 19, 2018 | By admin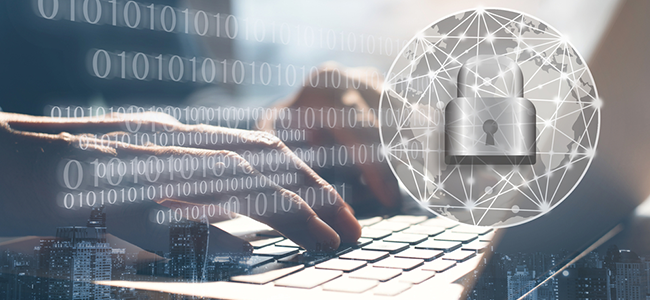 This article shows everything you wanted to know about the best antivirus available in the market.
Why you need antivirus for windows?
Unless you've security software installed, your PC or laptop is vulnerable to malware and ransomware. The latter is important right now, given that the ransomware attack of 2017 has hit huge organizations including the NHS.
The best solution is to have antivirus protection, and it doesn't cost you loads.
Antivirus software detects, prevents, disarms or removes malware, often known as 'viruses'. Antivirus is not a perfect solution to the curb malware, but it is a critical first step to protect your system. To prevent viruses you must install antivirus, and then regularly update it. All the antivirus software mentioned here will automatically be updated.
Security software is no longer about countering viruses. Viruses are arguably a small part of the malware prevalent on the web. More critical is the security of crucial data and protection from ransomware. Security exploits are not just about monetizing malware.
The cybercriminals of the modern day don't have to be a hard-line hacker. They can source all the software they want and mass data on the dark web, and they know where to look. Denial of service attack has everything from botnets for hire to individual exploits. So this makes it hard for Internet Security providers to block new variant.
So how do you test antivirus software?
Every day there is a new malware faster than ever, but the latest generation of AV or antivirus is better equipped to handle new threats.
Technology has the powers and AV software has changed dramatically. An AV package a few years ago was able to stop only known viruses and other known malware, and unknown viruses proved more difficult. Newer AVs do a better job of stopping them.
The multifaceted testing procedure looks at how well an AV product can detect malware, mainly signature-based methods, but also at how well it can block unknown malware from the wild. It is also about how well security products clean up after an infection if a piece of malware does get through.
Is free antivirus good enough?
This article focuses on free AV products and paid-for, although few free options are here too. Even Kaspersky now has free versions.
Paid-for AV products offer better technical support and comprehensive protection than free programs, but some free packages can still give paid packages a run for their money. Internet security suites go further like, offering parental controls, firewalls, identity theft protection etc.
Best Antivirus for Windows 2019 – Updated List
Comodo Antivirus for Windows

Norton Antivirus for Windows

Kaspersky Antivirus for Windows

Comodo Antivirus for Windows
The Antivirus for Windows from Comodo is a remarkable solution that protects your privacy and keeps your system optimized. Comodo has also ventured into mobile antivirus and it helps to protect the personal information of the user like photos, videos personal contacts etc.
Comodo offers a 98.77 percent significant rate of detection of malicious threats, their free antivirus version is very popular and they offer all the features. The Comodo obstructs banking Trojans from accessing or stealing of your data, they are famous to introduce the confinement technology.
Bitdefender Antivirus
Everything that's good comes free, and in the world of free product, Bitdefender has managed to get a foothold with regards to revenue. Bitdefender covers the single device and has the best engine when it comes to detecting trojans. It has been tested by all independent testers and has scored quite a good score.
The browser helps in keeping you safe and your online transaction secure, especially the financial ones, the features like password managers keep your credit card details safe with auto-completes in a web form is also the best. The anti-phishing alerts you in advance before you even mouse over the website. In 2018 BitDefender will be quite in form.
You can opt for total security 2018 edition with more features like parental control, firewall, anti-spam, file encryption that covers maximum PCs and Android devices.
Norton Antivirus for Windows
Norton AntiVirus Basic is a top quality malware hunter which can automatically protect your PC all on its own, but also offers plenty of tweaks, options, and settings for those who need them. This is the best malware hunter that goes for the kills automatically and protects your system. It comes with a lot of customization options that will allow you to set it the way you want them to be.
Norton is the best when it comes to ensuring safe and secure browsing, the URL blocker is second to none and any download through a browser can be detected faster, and if any suspicious arise the intelligent malware recognizes it and aborts the download and blocks the website for safety.
Kaspersky Antivirus for Windows
Gives you secure browsing with the Safe Money tool, privacy protection components, and also parental control. All this at the same price as many Mac antivirus utilities, Kaspersky gives you a full suite. Five icons at the bottom: Scan Update, Safe Money, Parental Control, and Privacy Protection. Despite having more features than many competitors do, this product maintains an uncluttered main window.
If the frame around your browser is green, it means you're secure. If it turns orange, there's a problem. To keep away keyloggers intercepting your banking details, they provide safe Money also an on-screen keyboard. Lack of a dedicated anti-ransomware module gave the maturity of the rest of the package. So next time during such times they will keep an eye out specifically for this kind of and it will be a peace of mind.
Avast Pro Antivirus
Is light and keeps it secure from the advanced threat and priced economically. Pro Antivirus is the one that keeps you safe with minimal impact and high performance. The best part of this software is the Sandbox, which is also available with Comodo, so any suspicious files are run in a safe environment before they can be put into the main system. So this way your PC remains intact and you can continue doing your work.

Related Resources: