December 5, 2019 | By admin
These days, everyone needs an antivirus app on their mobile device. There are good antivirus apps. There are free antivirus apps. There are even some good, free antivirus apps. Here's a guide to working out which ones they are.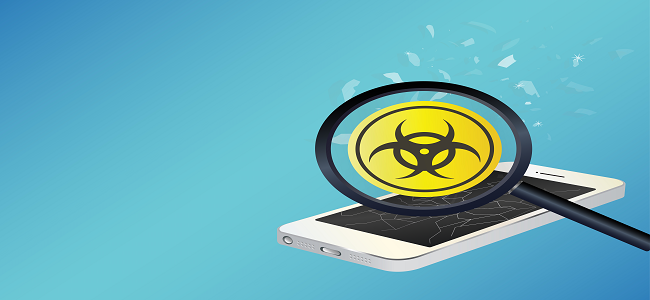 Good, free antivirus apps are made available in the official app stores
Just being in the official app stores does not necessarily mean that an app is good. It does, however, mean that it's very unlikely to be malware. This is a lot more than can be said for free antivirus apps on the broader internet. This means that it is generally very advisable to stick to apps from the app stores. The one exception to this is if you are downloading apps from really "big-name" brands direct from the brand's website.
Good, free antivirus apps are updated regularly
Here's the hard fact about malicious software. It's being created all the time. This means that good IT-security companies are updating their products all the time. If you see an antivirus app (free or otherwise) and it looks like it hasn't been updated in a while, then leave it well alone. At best it suggests the developer has lost interest in it. At worst, it could be a sign that it's malware.
Good, free antivirus apps protect against USSD attacks and spam calls/texts
Technically, this is only relevant for cellphones (and tablets which use SIM cards). In practice, however, it's a good indicator of the overall quality of an antivirus app. USSD attacks exploit security weaknesses in cellphone networks. Basically they aim to trick your phone into thinking that it is being given instructions by your cell network, which it will obey without question. These instructions can be anything from displaying your phone's IMEI number (ID number) to deleting data.
Spam calls and texts are a security issue because they can be fraudulent. Spam calls can be used for the purpose of "phishing". Essentially this means tricking you into handing over sensitive information. Spam texts now have the same issues as spam emails. They can be used to try to trick people into clicking on links which download viruses.

Good, free antivirus apps have browsing protection
You might be surprised at just how much you use the internet from mobile devices. You might not use it for long periods at a time (although it's increasingly common for people to do so), but you probably use it a lot for quick tasks such as catching up on news or searching for something that can't wait. This can soon add up to a lot of usage. Keep yourself protected on your mobile device the same way you (hopefully) do on your main computer. Look for an antivirus app with browsing protection.
Good, free antivirus apps have anti-theft functionality
Even if you have a budget-friendly device, anti-theft functionality still matters. The reason for this is that anyone who steals your mobile device could potentially steal any data on it. You may only realize this has happened once the damage has been done. This is why the best antivirus apps generally take a two-sided approach to dealing with theft. First of all, they include functionality to make your mobile device less attractive to thieves and secondly they will include the option to wipe your data remotely (including the data on your memory card).
Good, free antivirus apps have performance-optimization functions
These days, antivirus apps have to do a lot, which means they are quite demanding apps to run. There are two ways reputable software developers address this. The first is to write their antivirus apps to a high standard. This may not sound like much but it can make a huge difference. Think about trying to cut bread with a regular table knife versus using a proper bread knife. In theory, they're much the same but in practice there's a huge difference between them.
The second way is to include functions which will optimize the performance of the mobile device so as to get the absolute most out of it. The best antivirus apps will also let you schedule non-urgent tasks so they run when it suits you rather than when the developer thinks they should.
Good, free antivirus apps are backed by a brand you can trust
There are times when it's fair enough to take a chance on an unknown company. Protecting your security isn't one of those times. Be very clear about this. No matter who you are, your personal data has value to cybercriminals. The personal data of your contacts has value to cybercriminals. Only entrust its protection to a company you know you can trust, like Comodo. You can head to this page right now to get all the protection you need for free!