March 9, 2019 | By admin
The Internet thrives to be a basic yet effective digital communication medium for both personal and business purposes. While it greatly facilitates and accelerates the exchange of information around the world, the Internet remains an unsafe platform ridden with malware, phishing attacks, trojans, viruses, and more.
Internet security is a part of computer security that intends to protect the users, websites and data transactions. It is a defined set of methods, techniques and protocols that intends to protect the users from online threats.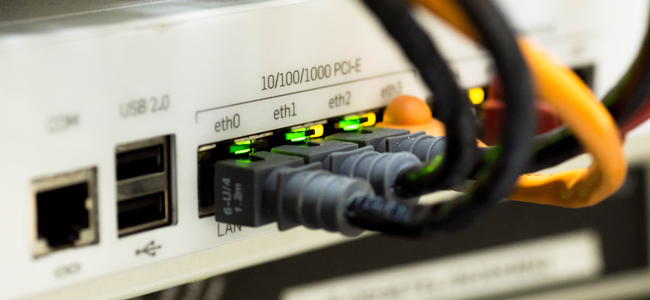 The solution to avoid being a victim of any online fraud while you exchange business information or while you make an online purchase – is to use an effective online defense mechanism beefed up with intense security features and techniques to defend against any kind of online threats. Individuals are not just the target for hackers but private organizations and government as well. So, to keep ourselves, our gadgets and the data they contain safe and protected – it is critical to install the best internet security software. A good Internet Security Software protects users' privacy, safeguards the users from Identity theft, protects the data from data theft and gives overall protection to the computer and denies computer damage.
Identity Theft
There are different types of online transactions that goes to and from the internet, but are they capped with enough security? Each data that is transmitted should be encrypted, as online fraudsters are out there to gain access to your credit card information, social security number and all other types of sensitive data. Hackers can take your personal information and use them to make any fraudulent purchases, apply for loans in your name and can gain access to all the private information which further damages your personal identity.
Computer Damage: Some hackers intend to cause damage to the target system which leads to data theft. It slows down the system from functioning and interferes with communications, services and other normal operations of the system. This causes severe computer damage, data loss and identity theft.
Data Theft: Most hackers launch a malware attack to steal personal and other confidential data like photos, company-related documents, videos and the likes. The stolen data is then sold on the dark web. Hackers target companies to steal information on trade secrets, business and blueprints. Governments are equally at risk as hackers target them to access and steal data on military strategies.
Privacy: Privacy can be maintained only with an effective Internet Security software in place. The scope of the intensity of a malware attack can be gauged depending on how valuable the data is.
Some Pro-Tips to stay safe while staying connected to Internet
Effective password management –Avoid sharing passwords with anyone and do not keep personal information like date of birth, spouse' name, or even your child's name as your password – that can be easily guessed.
Updated software – All the software that you use should be scanned on a regular basis and kept up-to-date.
Install Internet Security Software – Install an effective security software which offers multiple level protection.
Be wary of suspicious phone calls – Avoid sharing any information through calls.
Social networking – Practice precautions while sharing information on social networking forums. Ensure to alter your privacy settings.
Buying online – Ensure to buy products online only from a secured website and if the website has an encrypted payment gateway.
Be wary of phishing emails – Check before you open any suspicious emails as it might direct you to a phishing website that looks genuine and would trick you to share your personal information.
A traditional antivirus is not adequate to battle against the ever-evolving sophisticated threats. An effective security mechanism like Comodo Internet Security suite which is haven of power-packed security features like memory firewall, antivirus, anti-spyware, Defense+, anti-rootkit, bot protection, containment technology and with a lot more of protection mechanism would be beneficial to render complete and multiple-levels of protection when you are connected to the Internet in this era of digital age.


Related Resources: