April 27, 2019 | By admin
Mobile security should be every Android user's concern. This is not only just because your Android phone plays an important role in your daily life. But more importantly, guaranteeing rigid mobile security is imperative to secure all files and information that your Android phone stores.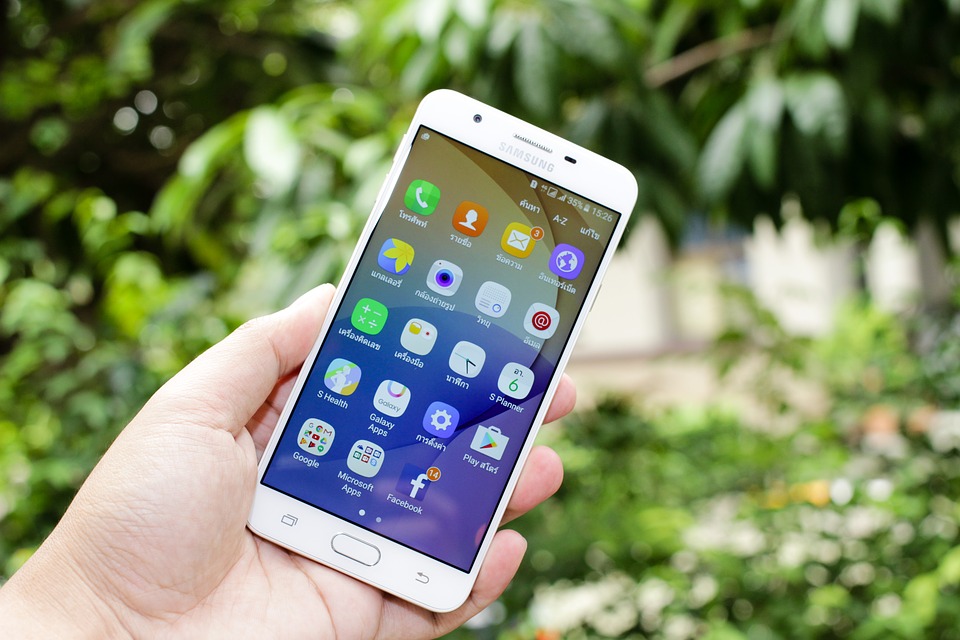 To learn how you can protect your Android phone, we listed below some essential mobile security tips:
Mobile Security Tips
Regularly Update Your Android OS and Apps
Updating to the latest version of your android operating system and your apps is a must. Updates are released for a few vital reasons. One of them is to neutralize new threats and vulnerabilities found on the previous android or app version.
Software updates are released to give you access to brand-new features. However, they also push new android security patches. By ensuring that updates are installed as soon as they become available, you can increase the overall mobile security of your Android phone.
You can opt to install new android system and app updates on your own. But with its importance, it is advisable that you enable the options that will allow your OS and apps to be automatically updated.
By activating the auto-update function, your phone will periodically scan for the new OS and app updates. When a new update is found, your phone will download and install it automatically.
Use a Strong Lock Screen
Keep in mind that not all mobile security threats can be found online. For that reason, you also need to protect your phone against offline mobile security threats. One way to do this is through the use a lock screen.
There is a possibility that your phone can get lost or stolen. When this happens, whoever has your phone can get complete access to all data saved in it These include your media files, online accounts, and personal information. However, this will not be the case if you have a lock screen in place. Having a lock screen will help prevent unauthorized access to your phone. Thus, protecting all sensitive data saved in it.
The good news is that you have many lock screen options to choose from. Some of them are pin codes, passwords, and patterns. When any of these is activated, you will be required to provide the correct pass lock before being able to unlock your phone. This adds a new layer of mobile security as it helps prevent unauthorized access from occurring.
If you find these lock screen options to be a hassle, you can also use the biometrics authentication system of your phone. Most Android phones now already offer this functionality. Through this, you can unlock your phone using a fingerprint scanner or facial recognition feature.

Download Apps Only from the Play Store
Android users are advised to download apps from Google Play only. This is the only official application store for Android phones. Using the Play Store will allow you to download apps that are verified and secure.
Many third-party application stores can be found on the web. Some Android users opt to download from these sites in order to illegally acquire paid applications. However, downloading from these unauthorized sources can compromise mobile security.
Unlike Google Play, third-party app stores don't have the capability to monitor all their offered apps. Thus, there is a possibility that the Android Package (APK) file that you will download is compromised. Installing a compromised APK file can allow mobile security threats to enter your phone.
So with that, refrain from downloading apps from unauthorized sources. You may think that you can save money from illegally downloading paid apps from them. But doing so can compromise your phone, files, and other private information.
Install a Mobile Security App
Mobile security apps are designed to help you keep your Android phone optimized. They are packed with necessary security features that will prevent mobile security threats from infiltrating your phone's system.
Fortunately, there is now a wide selection of mobile security apps available on Google Play. This gives you higher chances of finding a mobile security app that will best meet the level of protection that you want for your Android phone.
Just remember that in choosing a mobile security app, there are essential factors that you should look at. These are the features, usability, users' reviews, and the app's cost-efficiency. By carefully evaluating these factors, you are more likely to find an effective mobile security app.
Comodo Mobile Security
Comodo Mobile Security helps in protecting your phone against mobile malware, suspicious apps, and other security threats. It offers a range of powerful features that are designed to keep your Android phone safe and healthy.
One must-have feature that you can access through Comodo Mobile Security is a high-performance antivirus engine. This feature provides always-on protection that guarantees that your Android phone remains virus-free. Through this, Comodo Mobile Security can protect your privacy and keep your system optimized.
Other Comodo Mobile Security features include:
Safe Browsing for your android browser
Unlimited android VPN
Want to experience top-notch Android protection? Then, install now for free Comodo Mobile Security! Know more about the app by visiting m.comodo.com.

Related Resources
antivirus for windows 10