May 17, 2019 | By admin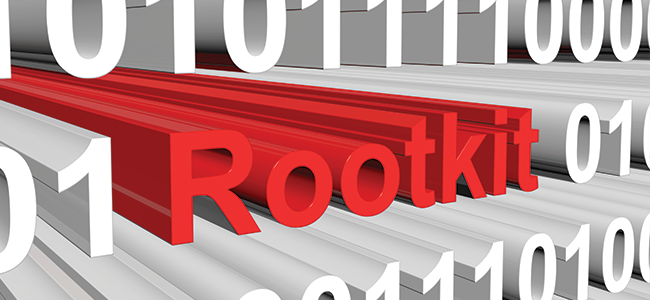 A rootkit permits attackers to obtain access to and steal data from a user's device without being detected for long periods of time. The spread of this malicious software has increased the development of rootkit scanner tools, which are used for regularly scanning your device and removing rootkits with the help of rootkit removal software.
Rootkits are basically used for:
Escalating the privilege level in which the malware operates.
Concealing other malware that cybercriminals may later install as part of a sustained attack.
Allowing the malware to bear reboots and removal attempts by anti malware and other tools.
Providing an attacker with ongoing full access, mostly through backdoors.
Establishing or enhancing stealth, making it complicated for security analysts and most anti malware products to detect the malware that the rootkit is designed to protect
Rootkit Infection Methods
Several different methods are used for installing rootkits. The most common is by using a vulnerability in the operating system or an application running on the computer. Attackers target known vulnerabilities in the OS and applications and make use of the exploit code to obtain a special position on the target machine. This is followed by installing the rootkit and setting up components that permit remote access to the computer. The exploit code for a particular vulnerability can be hosted on a genuine website that has been compromised.
Another rootkit infection method is via infected USB drives. In this method, attackers leave USB drives with rootkits hidden on them in places where victims can easily pick them up, such as coffee shops and office buildings. There are also instances in which the rootkit installation may still depend on security vulnerabilities, but in others, the malware could get installed as part of an evidently genuine application or file on the USB drive.
Rootkit Infection Symptoms
A rootkit primarily focuses on hiding in order to remain installed and accessible on the targeted system. Because of this, rootkit developers aim at keeping their malware undetectable, meaning there may not be too many symptoms that flag a rootkit infection.
One common sign of a rootkit infection is that anti malware protection stops working. This eventually indicates that there is an active rootkit infection. Another symptom is when Windows settings change without any apparent action by the user. Unusual occurrences like background images changing or disappearing in the lock screen or pinned items changing on the taskbar are signs of a rootkit infection. You may also be experiencing a rootkit infection if you observe unusually high CPU usage or slow performance.

How do Rootkits Work?
Rootkits basically provide access to all your folders through administrative powers, allowing the hacker to do whatever they want with your computer. All users should be aware of the threat they pose.
Generally, rootkits go much deeper than the normal virus. They can even infect your BIOS (the part of your computer that is independent of the OS), making them difficult to remove. Rootkits rely on clandestine methods to infect computers, as they cannot spread by themselves. They basically hide in software that may appear to be genuine and could provide genuine functions.
When a rootkit installer program is given access to be installed on a user's PC, it secretly hides itself until activated by a hacker. A rootkit comprises of malicious tools, including password stealers, banking credential stealers, antivirus disablers, keyloggers, and bots for distributed denial-of-service attacks.
Rootkits are typically installed via the same common vectors as any malicious software, including executable malicious files, email phishing campaigns, crafted malicious PDF files or Word documents, downloaded software from risky websites, or shared drives that have been compromised.
What is the Best Rootkit Removal Tool?
We recommend Comodo Antivirus as the best rootkit removal tool/rootkit scanner available due to its unique security features that play a major role in effectively preventing not just rootkit infections but also a wide range of malware types like trojans, keyloggers, ransomware, adware, and more. This virus removal tool from Comodo guarantees to provide the best protection your PC needs through key security features like:
Viruscope: This technology is responsible for monitoring all the processes running on your PC and alerting you when a process acts abnormally or has gone rogue. These are indications of a malware infection. These unwanted and strange processes can be reversed or undone with the help of this technology.
Default Deny Approach: This unique technology guarantees that all applications or files are denied entry into your PC by default, whether they are unknown, blacklisted, or even whitelisted. These files and applications will have to prove that they are harmless in order to enter your PC.
Host Intrusion Protection (HIPS): The Comodo HIPS protects system critical folders or files from malware infections by imposing a set of security rules that provide high levels of protection. This HIPS rule-set can also be customized.
Install Comodo Antivirus as a rootkit scanner to remove and prevent rootkit infections in your computer.

IT Service Management Software