May 18, 2019 | By admin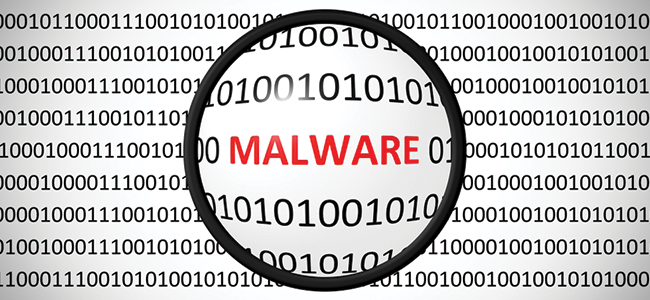 There are instances in which we mostly fail to realize that our computers have been infected with malware. All that we notice is that the computer suddenly begins to slow down, and we may also come across bizarre pop-up windows and ads even when we are not surfing the web. Ads that pop up just a few seconds after a webpage is done loading will mostly contain unsuitable content and closing these ads will also be difficult. Sometimes, these ads could also display flashing colors while blocking the content or image we are trying to view.
Malware gets installed when you accidentally click on a suspicious or strange link. This mostly occurs when users download content from untrustworthy sources. Seemingly harmless downloads, like toolbars, torrents, and screen savers are likely suspects. This is where online malware scans become a necessity in order to maintain good PC health. Install a good malware scanner in your computer and make sure to run regular diagnostic scans with this malware scanner. Online malware scanners will scan all the critical areas of your PC.
Which is the Best Online Virus Scanner?
Below is a list of leading online virus scanners you can choose from in order to remove and prevent rootkit malware infections:
Comodo Online Antivirus Scan
Considered to be one of the best antivirus packages in the IT security industry, Comodo Antivirus is available with impressive security features. It effectively protects PC(s) against different types of malware attacks. As a virus scanner, Comodo Antivirus implements Default Deny Approach, which is supported by containment technology for running unknown files, good or bad, within a restricted environment.
Safety Detective Vulnerabilities Scanner
The Safety Detective Vulnerabilities Scanner is a free, cloud-based service that allows you to rapidly scan your system for any known vulnerabilities. After performing a complete scan, the tool warns of any known issues on your PC and explains how to fix them. This scan takes just a few seconds and provides a high level of accuracy when detecting system vulnerabilities across all platforms.
The ESET scanner is a reduced version of the complete ESET Security Suite. This download-only scanner provides perfect accuracy when detecting infections and can name and locate all suspicious files on the testing device. The scanning thoroughly explores the operating memory, local drives, and auto-start locations.
BitDefender Virus Scanner
BitDefender Virus Scanner can be used to execute a quick scan of critical areas in your device. It can perform a full system check or target a custom location. Capable of completing a scan in less than one minute, this online malware scanner can identify infected computers and quarantine the files. User privileges will have to be changed in order to be able to disinfect, however.
VirusTotal is another free online malware scanner that allows users to examine suspicious files and URLs for suspected malware by referencing a huge online database of infections that were earlier discovered.

How to Remove Malware
Malware is used by cybercriminals to steal personally identifiable information (PII), which can include debit and credit card numbers, banking account passwords, social security numbers, and more. Virus removal is a growing necessity, as malware attacks are becoming more and more sophisticated. A basic online malware scan involves the following:
For an online malware scan, you will first have to disconnect your PC from the internet and refrain from using it until you are ready to clean your PC. This prevents the malware from leaking and/or spreading your private data. If you suspect that your PC may have a malware infection, go ahead and boot your PC into Microsoft's Safe Mode. In this mode, only the minimum required services and programs are loaded. Entering into this mode will prevent malware from getting loaded automatically when Windows starts. This can make removing the malicious files easier, since they are not actually running or active.
Continue to be in Safe Mode if you want to run a virus scan. It's now time to delete all your temporary files, which can help in freeing up disk space, speeding up the virus scanning, and even getting rid of some malware. If you are using Windows 10, you can use the included Disk Cleanup utility by typing "Disk Cleanup" in the search bar or pressing the Start button and selecting the tool named "Disk Cleanup."
Download malware scanner.
If you have already installed an antivirus program on your computer, you will have to use a different scanner for this malware check, as the one you are currently using may have failed to detect the malware. There are two types of antivirus programs that can help in removing malware: Real-time antivirus programs run in the background and continually watch for malware, and on-demand scanners are capable of searching for malware infections when you open the program manually and run a scan. Remember that you should have only one real-time antivirus program installed at a time. However, you can have multiple on-demand scanners installed to run scans with multiple programs, thus guaranteeing that if one scanner misses something, a different one may be able to find it.
If you think your PC is infected, we recommend using the Comodo Antivirus software, which provides virus and malware protection for PCs. Cloud-based scanning performed by the Comodo Antivirus software delivers superior protection against the latest threats.
After installing Comodo antivirus software, double-click the icon. Run the first virus scan to detect any malware, viruses, and spyware. The virus database will get automatically updated before the scan. An alert string will appear if threats are found. Virus scanning using this Comodo Antivirus software will help remove all types of malware from your computer.
Comodo Antivirus as an online malware scan is different because of the following key aspects:
It's regularly updated with the latest virus signatures.
The easy-to-use interface allows you to install and forget.
Isolation of all doubtful files eliminates the chance of PC contamination.
Cloud-based scanning delivers greater protection against the latest threats.
Intelligent protection automatically sandboxes suspicious and unknown files.
Related Resources
Website Malware Scanner
Website virus checker
Pup Virus
Website Backup
Domain Blacklist Check
Website Security Check



What Is ITSM Software
WordPress Malware Removal