May 24, 2019 | By admin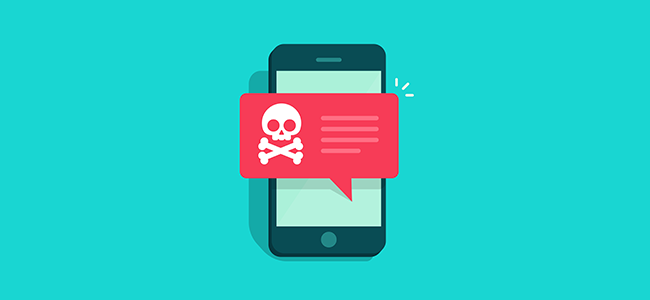 Android smartphones are your partners for life! We depend on our mobile phones for everything, from bill payments to money transfers, business emailing, online purchases, office-based and school-related assignments, etc. Performing so many activities with just one device is amazing, but to continue doing these activities by using a smartphone, you have to seriously think about protecting your phone from Android virus attacks.
This blog will explain how to remove an Android virus, but before we get to that, let's take a look at how Android virus can infect your smartphone in the first place and the basic signs of a virus infection.
How Does Android Virus Get Installed on Your Phone?
An Android virus can get installed on your smartphone through the following ways:
Downloading unlicensed materials from unknown sources.
Getting connected to a public Wi-Fi that allows hackers to steal private data, and they move on to control your complete account in order to install an Android virus.
Emails and messages in the form of discounts, coupons, job offers, antivirus updates, etc. that contain malicious links, making way for virus attacks. By clicking these links, you are allowing a virus to get installed on your phone.
Saving malware disguised as an application to a memory card that results in you allowing your Android phone to get virus infected.
Clicking links that come in banner ads and pop-ups in order to download material faster and without payment and registration. Some banners come in the form of a message from the FBI and force you to follow the link.
Signs of Android Virus Infections
Discussed below are warning signs that can alert you to the existence of a virus in your Android device.
Your phone's performance can become poor, depending on the severity of the virus infection.
You will experience a strange increase in data usage. This happens when the virus in your phone collects all essential data and then sends it to whoever created that virus. This transfer results in strange spikes in data usage.
You may experience a drop in your phone calls due to poor service. However, this can also happen if your smartphone has been infected with Android virus.
You may notice a major dip in your phone's battery life. This is because the Android virus sits on the background and runs throughout the day, consuming too much of your battery's life.
There are Android users whose phones have never been infected with a virus. However, it is always recommended that they follow the concept of, "prevention is better than cure," because it is always wise to protect your Android phone in order to prevent virus attacks. For this, you will need a good antivirus software, like Comodo's Free Android for Antivirus App.
Comodo Mobile Security (CMS) has been designed to protect your Android devices against Android viruses, potentially risky settings, unsafe apps, and theft. This Mobile Android Antivirus app protects all your personal data, like contacts, photos, passwords, videos, etc. It offers a significant rate of detection of malicious mobile threats. Furthermore, CMS prevents ransomware attacks, obstructs banking trojans from stealing or accessing your data, and limits unauthorized calls.
How to Remove Android Virus
The steps below will help you remove an Android virus from your smartphone:
Go to: "Settings" > "Apps and Notifications" > "All Apps", and then click on the app that you wish to uninstall. You will find a screen with an uninstall button. If the uninstall button is greyed out, the app could have gained admin access, thus making it more complicated for you to uninstall it. If you experience this problem, go to: "Settings" > "Security & location" > "Advanced" > "Device admin apps." Here, you will have to check if any apps are in that list that should not actually have such deep access. You can just tap on the app to deactivate it, and this will permit you to uninstall that particular app from the "Apps & notifications" menu.
If you come across pop-ups even after uninstalling the suspicious app(s) and other annoying messages, you may now have to perform a factory reset, which will clear all the data from your phone. To do this, ensure that all your media and photos are backed up, and save any important messages. Finally, go to "Settings," and then, "System", and then "Advanced", and then, "Reset options", and lastly, "Erase all data".
Perform an antivirus scan
Comodo's continuously running Android virus protection and an on-demand scanner will help in efficient virus removal and keep your device clear of unsafe apps and viruses. Scheduled scans and one-touch scans are provided along with a system "Health Check" feature, capable of swiftly identifying unsafe apps, viruses, and potentially risky settings. Besides real-time virus protection, CMS also protects your Android phone from harmful USSD attacks on malicious web pages and annoying push ads posted by applications that you download from different sources.
For the best in Android virus protection, try Comodo Mobile Security today!


Related Resources:
Best Virus Removal