May 26, 2019 | By admin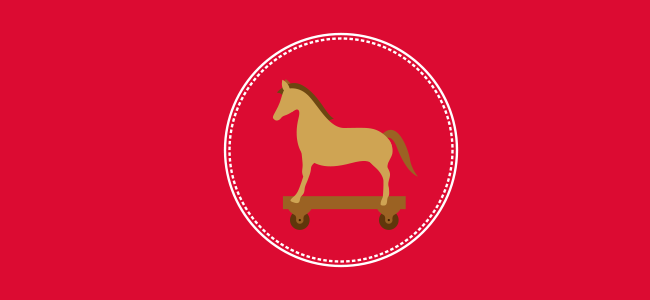 Ransomware is malicious software or malware that takes control of your computer and denies the victim access to all data stored in it. To restore access to the data, the victim will have to pay a huge ransom to the attacker. This ransom is typically requested in cryptocurrency. The data gets permanently encrypted if the victim fails to pay within a specific time period. All this is why it's important to use ransomware removal.
Ransomware Removal: Ransomware Attack Methods
Common techniques used for delivering ransomware into a computer include exploit kits and malicious email links.
Exploit kits are implemented when a victim visits a website that is compromised. Using exploit kits, ransomware will get on the victim's computer via the following steps:
Victim clicks a malicious ad available on a valid website that then directs the victim to a compromised website.
The victim gets directed to a landing page in a compromised site. Ransomware inventors make these pages to appear just like genuine websites, and because of this, the victim's security system will indeed experience difficulty in detecting the exploit code hidden on that specific landing page.
The operating system and running software will now get scanned by the kit for any vulnerability that can be exploited. If the kit succeeds in finding any vulnerabilities, it goes ahead and injects ransomware to the victim's PC.
The injected ransomware infects the PC by encrypting all data saved in the PC's hard disk. This is followed by displaying a ransom note containing the instructions on how the victim will have to pay the attacker.
Malicious Email Links
Malicious email links refer to URLs present in the main content of the email. These emails are sent from some organization or someone you assume is a genuine source. When you click these links, they instantly download malicious files over the web, resulting in the system getting infected and the attacker holding onto the files for a huge ransom amount.
We need to understand that any organization can become a victim of such an attack, as these attacks are executed with such great ease. There are indeed solutions that can help keep any organization safe. The first step toward stopping ransomware attacks is to prevent them from entering an organization, and using ransomware removal if it does happen. Using malicious email links, ransomware is injected into a victim's computer via the following steps:
Victims will initially realize that their computers have been injected with ransomware when they begin to get a malicious email. The malicious emails mostly appear in the spam inbox and contain malicious file attachments or links.
Victims who fail to possess accurate cybersecurity knowledge will go ahead and click the malicious attachment or link, which will download and install the ransomware on the victim's computer.
In this step, the injected ransomware will begin encrypting all data saved on the victim's hard disk and even on other computers sharing the same network.
After this is done, the victim's screen will display the "ransom note" containing instructions on how and where the victim will have to pay the ransomware creator in exchange for the required decryption passkey.
Malicious Email Attachments
Just like malicious email links, we also have malicious email attachments that can insert ransomware in your PC. At first, the attacker creates an email, probably from a legitimate source, and then attaches a malicious file, such as a Word document, a portable executable (PE) file, or a .JS file. The recipient of this email opens the attachment, assuming that the email has been sent from a genuine source. After the file gets opened, the ransomware payload gets innocently downloaded, thus infecting the system and causing the files to be held for ransom.

Ransomware Removal: Get Invincible Ransomware Removal Protection from Comodo
To help you prevent and fight against the above-discussed ransomware attack, we at Comodo offer the best Antivirus Software for 2019. This antivirus software is recognized to be Comodo's award-winning antivirus, capable of providing the best protection from any type of malware or ransomware attack.
Available with a super-fast cloud scanner, the Comodo Antivirus Software is capable of blocking zero-day threats and ransomware by locking them in a secure container where they cannot infect your PC. This scanner blocks malware even if you fail to have the latest updates.
Let's take a look at key features offered by the Comodo ransomware removal software: 
Ransomware Removal: VirusScope
This unique technology is useful for local PC analysis. It permits computer users to undo malicious-looking changes that computers might have recorded because of malicious actors.
Ransomware Removal: Default Deny Approach
This feature prevents all files by default from entering the PC until they establish themselves to be harmless.
Ransomware Removal: Host Intrusion Prevention System (HIPS)
This feature allows the Comodo virus removal software to comprehensively monitor your computer and prevent the entry of malicious attacks. Search is carried out via a set of behavior analyzers.
Ransomware Removal: Containment
This technology is used for backing the default deny approach by "containing" or "restraining" files, and then running these files in a separate environment, until they prove themselves to be harmless, without affecting a computer's security.
Ransomware Removal: Efficient Whitelisting
This feature has the potential to mark particular files as trustworthy and give them default access.
Ransomware Removal: Cloud-Based Behavior Analysis — Valkyrie
A cloud-based behavior analysis system for ransomware removal is becoming a growing necessity due to the increase in zero-day malware. This cloud-based behavior analysis system has the potential to keep up with the latest malware.
Download the Comodo Antivirus Software today for ransomware removal and enjoy: 
Defense plus.
Secure shopping.
The best protection.
Fast, cloud-based scans.
Auto sandbox technology.
Complete malware protection.
Host intrusion prevention (HIPS).