March 10, 2020 | By admin
Software that detects various malware and viruses in the downloaded android application is called an android virus scanner. It is very easy to create, design and distribute an android application with malicious intent such as to theft your password because on android platform android apps are not vetted by Google.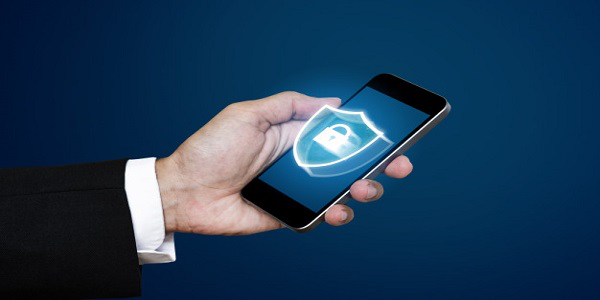 Also, software that searches viruses and malware is called a virus scanner. But the software which searches virus and malware in android applications and plays the role of protecting your data from these attackers is called Best Android Virus Scanner.
Importance of android virus scanner
You can't trust every application on the Google play store because many of the application is designed to target you and steal your data, password and any other information. Google recently removed different types of malicious applications from the play store.
Checking emails and doing online banking on phone is a risky task without an antivirus scanner because of many android viruses available in the form of email attachments, text messages, download links, Whatsapp links or any suspicious link. You can't find out these viruses without any best android virus scanner. But, the Comodo mobile security gives you the best protection for your android in the market. It is designed to protect your Android devices from various malware, unsafe apps, and potentially risky settings and even from theft. It also helps to protect your privacy and keeps your system optimized.
Some features of the Comodo Android Antivirus
Antivirus
SMS/Call Blocking
Anti-theft
Software Manager
Backup
System Optimizer
Privacy Advisor
Task Scheduler
Private Space
Traffic Monitoring
Signs that you need an android virus scanner
Excessive data usage
When a virus has infected your phone then some apps are running in the background that may cause excessive usage of data.

Unusual app crashing
Applications may crash once in a while, but if it seems whenever you use it. Then your device may have a virus.
Adware pop-ups
No one likes pop-up ads. While it's normal to appear on safe websites in the form of advertisements, they shouldn't appear when you're browser is closed. If they do, you likely have a virus.
Increase in bills
Some types of malware will send premium-rate SMS messages from your phone. This can cause an increment in your phone bill because premium message rates apply. Viruses can also delete incoming messages.
An app you didn't download
Never click on the app which you have don't remember to download. It was likely installed by malware into your android device and should be uninstalled immediately using an antivirus program.
Battery lifetime problems
A virus can use a lot of your phone's energy, making the battery drain quickly. If your battery seems to drain faster than normal-even instantly after coming off the charger-you may have a virus.
Overheating
Some infected phones have been known to overheat. Keep eye on this if your phone is suddenly overheating.
Steps to perform Android Virus Scanner
Firstly, go to the google play store to download an antivirus scanner of your choice. A quick search of antivirus shown that some highest-rated software. Download it.
Open your downloaded antivirus application, create an account if required and after creating, login and press the Scan button. The application will ask you to allow for some permission like camera, contact, location, microphone, phone, SMS and storage. This is normal because the number of permission required depends on your features of antivirus.
After allowing these permissions, the scanning of your android phone is started. Give some time to the antivirus scanner to scan your device while checking all the apps of your device for any malicious software.
If any threat is found or detected, then allow the android virus scanner app to find a solution by clicking "resolve". Some viruses may be deleted and some may be quarantined on your phone. Worry not; virus quarantine is perfectly safe.
If any malicious application found in your phone by a virus scanner, uninstall it immediately.
Comodo can play the Important role of protecting your data from any type of theft, and protect your android devices from the various viruses and malware. After, installing the Comodo mobile security on your phone, you can secure your data easily.

Related Resources: