July 11, 2018 | By admin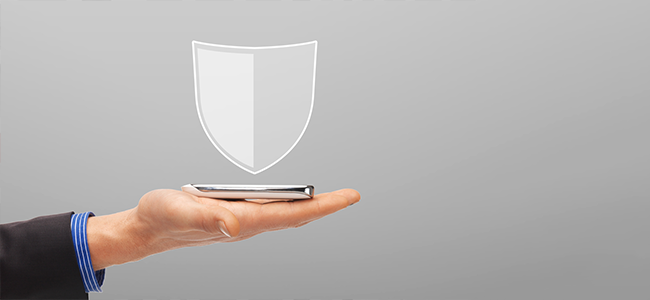 Google is constantly enhancing features to render Playstore protection from these ever-evolving threats, however, there is no end to users, downloading an infected app. If your Android device is completely slow, or if it consumes too much data then you must be sure that you have downloaded a malicious app.
Hackers pry over mobile devices to gain access to the users' information through malicious apps that promise free software, games, cheat codes and so to wreak havoc.
However, if you can still gain access to the android device, your reflexes should first respond to remove the infected app and thereon to terminate its malicious activity even before it tries to infect the device. Read on, to understand the available security options to help you protect your Android device in the future.
Delete the infected app and anything else suspicious: If you find the apps to be suspicious, there is nothing to panic – Google has made things easy, you can just uninstall the suspicious apps as and when you find one. It is also recommended to skim through the app list and check for any other suspicious apps and uninstall them immediately. Most of the malware are designed and developed to access the admin settings to equip themselves with protection. To avoid all this, go to the Security Menu and look for Phone Admin option or a similar one, enable the option to remove Android Malware.
Update your Android OS: Android devices should be constantly updated with the latest version. Updating the latest version of the Android OS would protect Android devices from vulnerable attacks. The update may be due to a bug fix that might be exploited by the hackers to infect the device, to ensure software enhancements, to improve the functionalities of hardware and their peripherals.
Use Safe mode while at work: When you are trying to isolate and remove a problematic app, it is good to switch over to safe mode, which can be done by holding the power button for few seconds; which further brings few options like open in safe mode and reboot in safe mode. If you are not able to find one, it is good to switch over to airplane mode which is usually found in the notification pane. This would disconnect you from getting connected to the network while you can still terminate the suspicious apps.
Download an Anti-virus Software: There is a range of anti-virus available under the sun, however, it is vital to choose the right one to stay completely protected from the current day's threats. On an average, Android devices are the most commonly used ones, considering most of its advantages and not to forget it is pocket-friendly.
If you are yet to find a good android antivirus software, Comodo Android Antivirus for is one good option to protect your Android devices even from the most threatening unknown and zero-day threats, which is found cumbersome with other Android security apps.