August 4, 2018 | By admin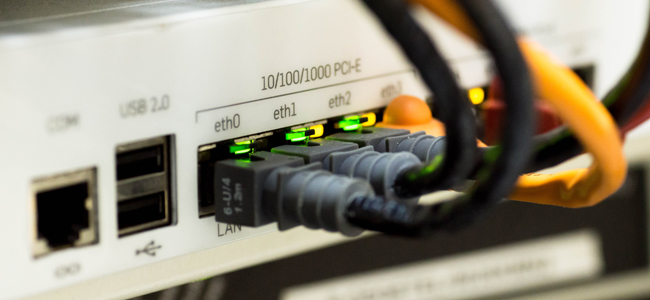 The online transactions have seen a surge in the recent years. More and more businesses have tried to get benefited by going online to sell their products and services. But this has also opened the door to online fraudsters who regularly look for unprotected websites to make their intrusion attempts successful. Normally, consumers who buy from online face various types of risks beginning with untrusted connections to fake websites.
The US Federal Trade Commission published a report stating that banking fraud are costing Americans more than a billion dollars a year and it is continuing to rise.
According to a security report from the Federal Trade Commission, credit card fraud damages are costing Americans more than a billion dollars a year. Before you read further, see below an example of how American people are tricked by online criminals.
"Mr. Dawson, a software engineer living in California, unexpectedly recognized a wrong activity on his bank account. The money from his bank account was withdrawn without his knowledge. A quick inquiry with the banking personnel revealed the truth that someone has changed his registered address and attained a new debit card on that address. Being an IT guy himself, he quickly apprehended that he had become a victim of online fraud. But all he could do was immediately register a case of online fraud."
Such NEWS has become common these days, however, in order to steer clear from online fraudsters, it is for you to know the genuine internet security tips:
1. Know If It Is A Trusted Website
Cybercriminals trick online buyers by setting up a fraudulent website which mirrors the original website. Falling a prey to the fake website, customers share their banking information without any second thoughts. Hence, it is necessary for anybody to verify the URL of the shopping website. Even though the fake website URL will look all the same, there will be a noticeable difference in the URL structure. If you are unsure, never enter your banking details.
2. Say No To Public Wi-Fi
Today, everybody would agree that a public Wi-Fi is never a secure connection. Hackers make use of the public Wi-Fi to steal information as it is very convenient. Therefore, always use a trusted connection for completing your online transactions.
3. Set Browser Settings To Guard The Privacy
The browser settings can be customized to a good extent to block the system from being revealed to the hackers. The privacy settings adjustments will keep a check on the websites. Besides that, you can easily block or allow cookies and websites as per your preference.
4. User Account Control – UAC
Activate the User Account Control (UAC) to block malware and hackers from making unwanted changes on the PC.
5. Say No To Unsolicited Emails
Unsolicited emails are one of the vital causes of malware attacks. Thereby, it is advisable that you do not click on suspicious emails. Start by assessing the sender's email id and subject line before opening the attachment.
6. Use Firewall Protection
It is a wise decision to implement an effective firewall on your computer to remain protected from online threats. The Comodo antivirus software comes with an ideal firewall protection that can prevent hacking attempts.
7. Lock The Smartphone
Smartphones contain highly sensitive data such as contact details, banking credentials, photos, messages, social login credentials, etc. So, setting up an authentication for unlocking the phone becomes mandatory. The user may choose to use the smartphone lock, either in the form of Pattern or PIN. By doing so, you can stay rest assured of your phone safety. The
Comodo antivirus software for Android devices will help eradicate the dangers posed by hackers. Download it today!
8. Be Cautious While Installing Free Apps
The free apps related to shopping, gaming etc. on our PC and smartphones are potential entry points for adware and spyware. The malware gets automatically installed to pose a serious security threat. Having a robust antivirus program installed on your computer or smartphone can help evade such danger.
9. Backup
Backup your devices regularly to stay safe during the time of system setbacks. When the backup data is stored at a remote location other than your computer, remember to ensure that your files and folders are encrypted and password protected.
10. Log Out Properly
Today, all the devices are handy, so user tends to spend extended periods as it makes it easier to access accounts, browse, etc. If it is not logged out properly, a hacker can gain access to your device. So stay safe!
11. Use a Reliable Antivirus Software
There are many antivirus programs available online today but choosing the one that responds well to malware attacks makes all the more sensible. Comodo antivirus software is an effective virus protection program that can help ward off unanticipated and targeted attacks.