June 13, 2017 | By admin
On the one hand, we are developing the most advanced of cyber security technologies and keep ourselves equipped with all kinds of security software and virus removal applications like antivirus software, firewall, endpoint protection tools, POS security software etc. On the other hand risks of cyber strikes have escalated so much that for any internet user cyber attacks have become an area of intense concern. Of course individual users of the internet too are falling prey to cyber attacks, but it's to be noted that most cyber criminals target businesses and other organizations so that they get to do more damage and make more gains. All kinds of businesses- large ones as well as small businesses- could fall prey to cyber attacks. The recent malware attacks- the WannaCry attack which infected lakhs of computers in over 150 countries, the recent Fireball attack which reportedly would have infected over 250 million computers around the world etc- show that every business today should accord top priority to doing all things necessary to prevent and tackle cyber attacks.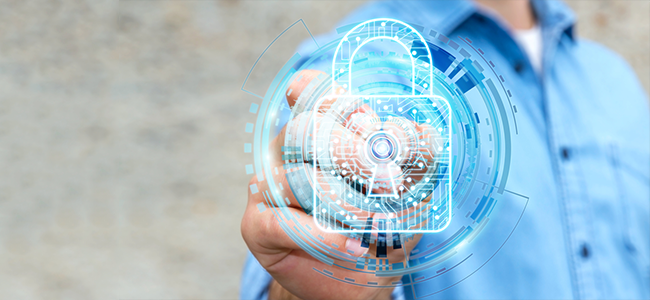 Here's a brief discussion about the different kinds of common cyber attack techniques, followed by some basic tips that could prove helpful to all businesses in today's world of cyber strikes and data breaches…
The Most Common Cyber Attack Techniques
Having a basic idea about the most common cyber attack techniques is important as regards combating cyber strikes. Here's a look at some of the most common cyber attack techniques…
Hacking- Hacking refers to the attempts made by cyber criminals to get into or gain control of a computer system or network, or any such device by making use of a vulnerability and then stealing sensitive personal information or organizational data.
Phishing- Phishing is a very common cyber attack technique; almost everyone who uses the internet would have encountered phishing attacks in one way or the other. It's usually a fraudulent email, coming as if it comes from a legitimate source, that's used to carry out this kind of an attack. The user is either prompted to click on a link or download an attachment that comes with the mail and thereby let in a malware that could be used to steal data from the system/network.
Ransomware- There are different kinds of malware that are used by cyber criminals to gain access to a computer or a device. Of these, ransomware happens to be the most sophisticated malware and is now increasingly used to cripple organizational networks. The recent WannaCry attack, spreading across over 150 countries, deserves special mention. Ransomware would encrypt all data files on a system and then ask for a ransom to get the files decrypted. If the ransom is not paid, the user won't be able to access the files and the hacker may even delete all the data after some time.
DDoS Attacks- DDoS (Distributed Denial of Services) attacks happen when a website or a system is targeted and is then flooded with superfluous requests from many systems. This overloads the system or the website and all traffic is disrupted. DDoS attacks are mostly done not for stealing data but for causing damage to organizations and their businesses.
Basic Tips to Help Businesses Prevent Cyber Attacks
There are some very basic things that businesses could do to ensure prevention of cyber attacks.
Here's a look at some of the most important things to be done.
Security softwareBased on the nature of the business, the necessary security software should be used. This would include antivirus software, SSL certificates (the type of SSL certificate to be decided based on the nature of the business and the requirements), POS security tools, endpoint security software etc. These security software should be chosen with utmost care as it's all about the security of data and the security of the business as a whole. These tools also need to be updated regularly.
Data BackupToday, when there are malware (including ransomware) that could cripple your system/network or delete all data, it's always good to have a backup of all data, especially critical data. This needs to be regularly updated as well.
Password ManagementEfficient password management is key to security. Passwords should be strong and should be regularly changed; it's also advisable to keep different passwords for different accounts/programs.
Employee TrainingTraining employees on the different aspects of security and also on how security breaches (if they occur) is very important. It could be small mistakes committed by employees that could lead to major cyber attacks or data breaches.


Related Resources:

https://antivirus.comodo.com/blog/computer-safety/best-antivirus-of-2019/