October 16, 2019 | By admin
Getting attacked by the Godes ransomware can throw anyone into a panic. When important files become unreadable and inaccessible, anyone is willing to pay just to get them back. But there are ways to get around the Godes ransomware without paying a large sum of money.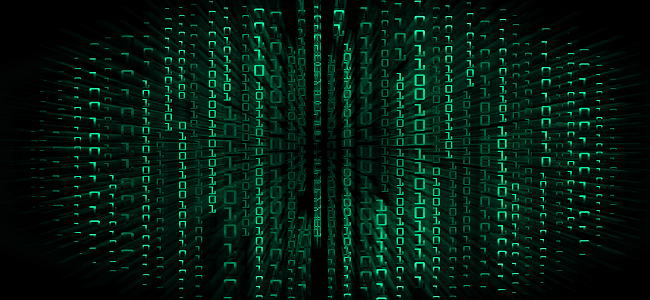 What Is Godes Ransomware?
The Godes Ransomware is a high-threat malware that belongs to the DJVU/STOP family. It's a virus that encrypts personal files with a strong encryption algorithm and makes them unreadable.
After encrypting the files, the Godes malware will drop a ransom message asking for a large sum of money so that the owner can get the files back. The demand amount is usually $980 with a 50% discount if hackers are contacted within 72 hours.
Godes malware target files like pictures, documents, and archives. It attaches the ".Godes" extension at the end of infected files. System files and registries may also be affected by the virus.

How Is Godes Ransomware Distributed?
Godes ransomware is most commonly distributed through spam and fake emails. Hackers will disguise the virus by posing as a legitimate organization with an attached offer. Once the victim opens the attachment, the virus will begin to infect the system and encrypt files. Other modes of distribution are through fake website links and other malware.
The Godes Ransomware doesn't harm or damage the system, but it could be used to release other kinds of malware that track your keystrokes or steal personal information. You are at a high risk of identity theft if you are hit with the Godes malware.
How Do I Remove the Godes Ransomware?
Removal of the Godes ransomware can be done at home. But it must be done carefully and thoroughly to ensure that the malware is completely removed from the system. Here are the two ways to remove Godes Malware:
Manual removal method
This is a risky method and only experts are advised to do this. But it's the easiest way to ensure that the Godes malware is completely removed from the system. Manual removal means going through every file, folder, and system folder to look for the ".godes" extension.
To manually remove the malware from your system, you need to reboot your system into safe mode. After that, you need to make sure that can view all hidden files and folders in your system. You can do this by heading to the control panel and looking for the folder options. Tick the "show hidden files, folders, and drives" option.
After doing this, you need to prevent the malware from transmitting data to the hackers. This will prevent them from further causing damage to your system while you clean it up. You can do this by removing any malicious IP from the host file under the "drivers" folder in drive C.
Once you're done removing the malicious IP from the host file, you will have to go to the registry editor by typing "Regedit" in command prompt and delete anything in the registry that is infected. This is the trickiest part of this method as you can damage your device if you delete anything that is not infected by the malware.
Removal with antivirus
This method is much easier but may not fully remove the Godes malware from your device unless you do multiple scans and careful monitoring.
Ransomware can easily be detected if you have an updated antivirus software. If you have an antivirus already, make sure that it is up to date. If you don't have one, download one that you find most reliable.
You can run a normal scan on your device but putting the device in safe mode can help the antivirus find the malware better. Make sure to do multiple scans on all your device drivers to make sure that you fully eliminate the Godes malware. To make extra sure, you can get another malware cleanup tool to remove any malware that your antivirus failed to pick up.
How Do I Restore My Files After the Godes Ransomware Is Removed?
Recovering files encrypted with the Godes ransomware can be difficult since the malware uses a complex encryption algorithm. Below are some options you can use to recover your files:
Option 1: Recover through restore points
One of the easiest ways to restore your files is by using a restore point that is saved on your device. For PC users, this is feature is easy to find and can be done in a few steps. However, this is not a 100% fix to the problem.
If you do not have any restore points, you may not be able to restore your files to a previous state. Another flaw is if the restore point is too old that files created after the backup cannot be recovered. If you regularly create restore points, you can use this option to recover your encrypted files.
Option 2: Use a decryption tool
Another option to retrieve your files is to use a decryption tool. Though this will let you retrieve your files as they are, the chance of retrieval using this option is very small. There are different decryption tools for different malware. You can find one for the Godes ransomware on the internet.
Because the Godes ransomware uses a complex encryption algorithm, decryption tools won't work on all. However, developers of these tools are constantly updating these tools.
Conclusion
Today's cyberthreat landscape is extremely dangerous, especially for normal internet users who have little knowledge of cybersecurity and how to avoid malware. If you are attacked by the Godes ransomware, the above tips can help you get your system back on track.



Related Resource:
Can I Run Antivirus Software in Safe Mode?
Website Malware Removal