April 4, 2020 | By admin
We live in a world with plenty of threats, and when it's down to cyber threats, it can be a scary thing to put your computer at risk and expose valuable information and sensitive data. And granted that our laptops and desktops are extensions of our jobs and who we are, it's vital that we do what we can to protect our computing devices from ill-intentioned tech experts. This is why every computer owner needs a virus and spyware removal application. These virus removal tools make sure that our computer is kept healthy and can retain its optimal functionality and performance.
For this write-up, we're discussing how a free virus removal scan can go a long way, why a virus removal tool is needed now more than ever, and why a virus and spyware removal program is what you need to keep being productive.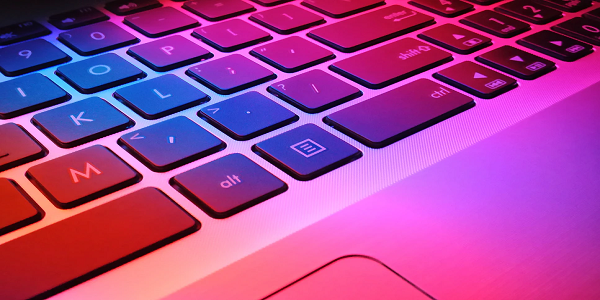 Keep your computer away from viruses
There are multiple ways viruses can ruin your computer. But at its core, a virus and spyware removal program can prevent computers from accommodating pernicious scripts disguised in a variety of applications installed in your device. This being the case, there are also multiple ways viruses can impact computers. You see, viruses come in numerous shapes: trojans, malware, and spyware are good examples. All these digital threats differ from one another, but the bottom line is that they're all designed for compromising your personal information and bogging your computer down. 
All these factored in, a virus removal tool is a crucial partner in keeping these elements away. 
Protect sensitive data
It doesn't come as a surprise how many laptops and desktops are devices that are loaded with sensitive data. From vacation pictures to bank statements, computers are designed to help represent us in the digital space. What's more, our emails and social media accounts also leave very vulnerable digital footprints on our computers.
Precisely because of this, hackers find that our desktops and laptops are prime targets to steal data and personal information from. By now, we've all heard of stories about business people and students alike who've lost a ton of cash on their accounts because their personal details have been toyed with.
The truth is, this can happen to anyone who isn't careful enough. One wrong click can give hackers access to our information. It's that fast. This is squarely why a virus and spyware removal software is vital in today's context. We can no longer afford not to use a virus removal tool. Whether free virus removal or not, taking the crucial precautions to secure out details and information is important.


Save money
 Lots of people say that they don't purchase a virus and spyware removal program because of the costs that come with a subscription. While many can argue that dozens of antivirus brands can be expensive, there are cheap virus protection programs like Comodo Cybersecurity that don't cost all that much. And considering what users are spared from, a virus and spyware removal program is every bit of a wise investment.  
Those who don't use virus removal tools expose their computers all the more to digital threats. In the advent of imminent danger brought about by viruses, your computer could break, lose its files, slow down, or be unable to connect to the internet. Depending on what hits your device, your laptop or desktop can perform differently.
When you compare how much you'd spend to remedy things, you'll find that a subscription to a reliable antivirus brand is way cheaper. Spending a few bucks may sound like a handful to many, but when you understand that you're protecting your privacy and not just your device, it'll make more sense. Paying a professional to retrieve deleted documents and a correctly functioning hard drive can be more expensive.
You get extra features
What's excellent about cybersecurity programs is that they're not just made to scan your hard drive. Many of them look after your online activities, as well. For instance, with Comodo Cybersecurity, a subscription affords you Firewall features, email security, anti-spam, web protection, on-demand scans, and customer service access, the last one being especially useful when you need to speak with experts.
This may not be a big deal for many, but parents will also be thrilled to know a virus and spyware removal program can help protect your child from unwanted pop-ups and dangerous website mishaps.
If you're looking for award-winning and affordable cybersecurity, Comodo Cybersecurity is the way to go!


Related Resources: