August 17, 2018 | By admin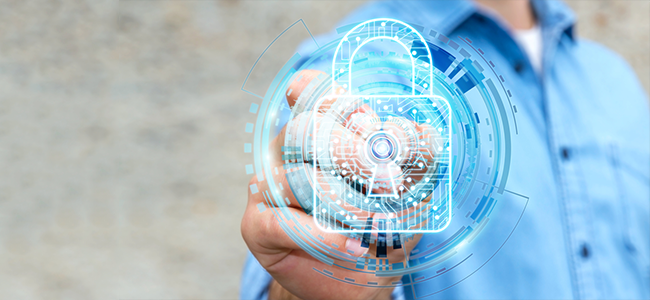 In an organization, Employees play a vital role in information security. Thus it is critical for organizations to educate employees about safe computing habits in addition to having the right security tools (such as antivirus software or virus protection software) in place.
Employees hold the necessary credentials needed for the success of a breach of the company's security. Hackers obtain that protected information from employees through phishing attacks.
The ultimate aim of phishing attacks is to collect sensitive information from victims (employees in this case) and use that information to gain unauthorized access to protected data, networks, etc.
Spam refers to the unsolicited emails especially advertising emails sent to a group of recipients. Unsolicited emails mean the recipient did not grant permission for receiving those emails.
Email spam and phishing attacks are not only annoying but also dangerous to users. Email spam is nothing but junk email or unsolicited bulk emails sent through the email system.
In phishing attacks, hackers send fake e-mails to gather sensitive private information for identity theft and other criminal efforts. While phishing e-mails can look like legitimate emails from a reputable company or bank, they are sent by cybercriminals.
Spoofing is a type of fraudulent email activity in which cybercriminals send email messages from a forged sender address. For a regular user, the emails appear to come from one legitimate user, but they are coming from someone completely different.
Here are seven easy tips on how to prevent phishing attacks and prevent cyber criminals from stealing your credentials.
Tips To Avoid Phishing Attacks
Tip 1: Legitimate businesses or banks will not use email communications to request key account information, banking passwords, verification of security questions or other sensitive information.
Tip 2: Even if such emails you receive have a ".com address" of a reputable brand or organization you know, if it seems different, you should check with that brand or organization directly. Instead of responding to such fake emails, call or chat with the customer care executives to get a clear idea of that email.
Tip 3: If you suspect an email to be a phishing scam, it is advisable to delete that email rather than responding to it.
Tip 4: If the hypertext links in the emails you received don't contain the original bank's name, it is a clear sign of phishing scam. It is advisable to delete that email rather than responding to it. You can check the hypertext links by hovering the mouse over the link (without clicking it).
Tip 5: Do not open e-mail attachments with ".scr," ".com" and ".exe" file extensions as they are likely to be malicious.
Tip 6: Always report such emails or suspicious activity to the original business or organization that is being spoofed.
Tip 7: Never click on hypertext links in e-mails claiming to be from a legitimate business or organization. Many of these phishing emails can download Trojan horse viruses and other malware onto your computer when you click on the links in those e-mails.
Most important of all, install a reputable antivirus software such as Comodo Antivirus to prevent malware intrusion on your system.
By following the suggestions mentioned above, you protect personal information from phishing scams and also prevent malware intrusion on your computer.


Related Resources: