February 27, 2018 | By admin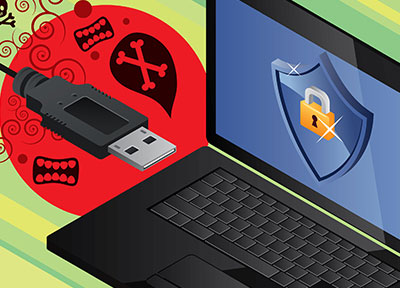 What is antivirus?
Antivirus (that's how we usually call the antivirus software or anti malware software), also abbreviated as AV, is basically the software that we use to detect, block and remove any malicious software. Well, that's the basic definition of antivirus.
The name antivirus is still used as it was originally developed to detect and remove computer viruses, though with other kinds of malware too coming up, the software has been further developed, aiding in the blocking of all kinds of malicious objects, including ransomware, keyloggers, backdoors, rootkits, trojan horses, worms, malicious browser helper objects (BHOs), browser hijackers, malicious LSPs, dialers, fraudtools, adware, spyware etc and sometimes from malicious/infected URLs, spam/phishing emails, online banking attacks, social engineering techniques, APTs (advanced persistent threats), DDoS attacks etc.
After the antivirus definition, let's now move over to the other important area, namely best virus removal tool…
How to remove a virus from a computer…
There are some very basic things that need to be kept in mind as regards removing virus/malicious software from a computer. Let's take a look at the same:
If you think your system could be infected, you need to detect the infection. For this, you need to run a scan with your antivirus software. You can open your antivirus scanner either through the Start Menu or through the Windows notification area and then go for a full system scan, which helps you detect all threats on your system. (Remember, if you are not able to boot into Windows, you should boot your system into Safe Mode and then run the virus scan from within Safe Mode).
Your antivirus helps detect the threats and infections on your system. A prompt will appear after the virus scan, giving options to either move the virus to the virus vault or delete the infected files. You can choose either of these, to get rid of the infection(s).
There is also the option of using Windows Defender as an antivirus if you do not have an antivirus software installed on your system.
You could also run an online virus scan if you think your system could be infected and if by any chance you don't have an antivirus installed. There are many websites that would scan your computer hard drive for infections. Well, since there are many options to install an antivirus on your system, you'd better go for that.
Some useful tips
Manual detection and deletion of viruses is not recommended. This is because you could end up deleting the wrong files, which in turn could cause errors on your system or cause your OS to go unstable.
There are many instances when you presume it's a virus infection that has caused issues with your system whereas in actuality it's not. It could even be an issue related to software, driver, or hardware. So, if you are facing an issue and the scan using your antivirus software shows that no viruses have been detected, you could first reassure yourself by going for an online scan or a scan on an antimalware program, and then, if the issue still persists despite the scans giving a clean chit, go for technical assistance.
It's always good to have a full-fledged anti malware software installed on your system.
Always make it a point to regularly update your antivirus (and antimalware) software.


Related Resources:
IT Management Software Open Source Windows