May 12, 2018 | By admin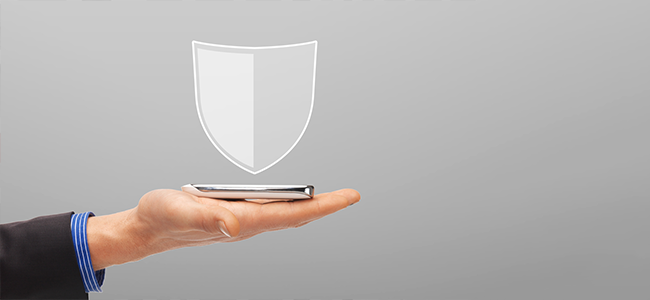 Smartphones have evolved much in the recent years. Today, smartphones are capable of doing things which can be done only by a computer, a few years back. Unfortunately, with more features added to smartphones with each OS upgrades, there is more opportunity for criminal hackers to infect them with malware.
With the help of malicious apps, hackers can steal the data stored on your smartphone or even control your device remotely. Thankfully, you don't just have to sit around and worry about the security risks associated with Android.
There are many things that you can do to protect your Android phone. One of those things is using Anti-virus protection for Android such as Comodo Mobile Security. It offers best virus protection and can dramatically lower the risk of malware infection on your Android smartphone. If your smartphone is lost or stolen, Comodo Mobile Security can also be used to track your device on the map or remotely lock your device.
Comodo Mobile Security has all the necessary features to protect your smartphone from viruses and other malware, as well as to minimize damage in worst-case scenarios.
Protect your Android smartphone and everything on it from online threats and theft
Comodo Mobile Security protects your device in real time, checking apps on your device and informing you of any security risks. It also allows you to perform on-demand scans, sweeping your whole device for any malware.
Browse online with peace of mind
Most of us use our android smartphones continuously throughout the day, be it for sending a WhatsApp message or accessing and editing work documents. It makes security a high priority for us all.
Most of the security threats that are on the internet can be disguised to seem like safe one. Comodo Mobile Security's Secure Browsing feature works as you browse, and scans every web page you visit for threats. If anything malicious is detected, Secure Browsing blocks it straight away.
Find and lock your Android Device if it gets lost or stolen
Millions of smartphones get stolen, and millions of Android devices get lost annually. If you are in such a situation, it is essential to make sure to lock your device to prevent someone from accessing your personal data.
Comodo Mobile Security can help you locate your device by tracking it on the map, meaning that information can be passed to the police for recovery.
In addition to this, Remote Wipe feature helps you erase your personal data from your device to keep your private data safe. Remote Take a Picture feature lets you identify who has your device.
Other additional features include App Lock which lets you lock your photos and messages from prying eyes. With all these features, an app like Comodo Mobile Security allows you to protect your smartphone from threats comprehensively.
If you haven't already had an Antivirus app on your Android device, download Comodo Mobile Security now. You can download Comodo Mobile Security and have it running in just a few minutes. It is equipped with advanced security features like Real-Time Protection, Cloud Scan, Secure Browsing, to name a few. It is one of the leading Android antivirus app available in the Play store.


Related Resources: