March 3, 2020 | By admin
Windows is the most popular operating system with the most number of users. It is user-friendly with numerous capabilities that have made it the number one operating system. The more users means more Windows PCs and hence threat actors preferably target Windows PCs. There are numerous Antivirus Software in the market. Some of the best Antivirus windows PC are quite effective, while most are traditional antivirus solutions that provide just virus-definition based security.Windows PCs must be protected from various types of malware such as viruses, worms, Trojans, ransomware, spyware, adware, bots, and Man-in-the-middle attacks and hackers. Hence, an antivirus solution is needed to automatically detect and eliminate the malware.
The Three Types of Files: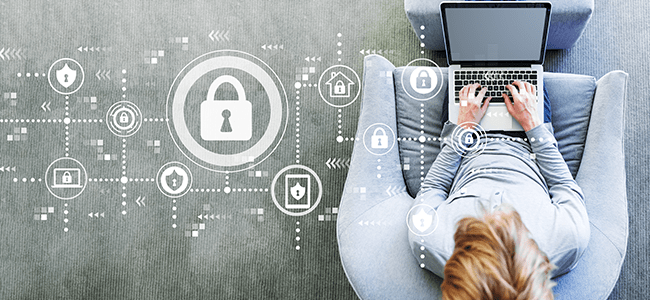 There are three types of files encountered by an antivirus solution – known good, known bad and the unknown. The known bad files are detected based on virus-definition database based on a process called as blacklising and the effectivity of the detection is based on the strength of the database (the number of definitions and the latest updated definitions). These files are detected as malware and blocked or deleted by most antivirus solutions.Very few antivirus for pc products maintain a database of good files (a process called as white listing). This is process intensive and requires considerable resources. These files are allowed into the system.The third type of file is the unknown file which can be good or bad. The capability of an antivirus solution can be rated by how it handles unknown files. Traditional antivirus solutions block only the known bad files while allowing all other files unrestricted access.
Best Antivirus for PC 2020
Comodo Antivirus
Bitdefender Antivirus Plus
Kaspersky Anti-Virus
Symantec Norton AntiVirus Plus
AVG AntiVirus
BullGuard Antivirus
Comodo Antivirus
Comodo Antivirus is a part of Comodo Internet Security that offers total protection against both internal and external threats by combining a powerful antivirus, HIPS advanced host intrusion prevention system and packet filtering firewall.

Features:
Unique Default-Deny platform – ensures that only authorized, safe applications enter your Windows PC.
Prevention-based Security – Prevents infection proactively, rather than focussing on detection
Containment – Auto Sandbox – All unknown files are automatically run in a sophisticated container to thwart zero-day malware. This container combines a virtualization of COM interfaces, Disk, Registry, and Memory. The unknown file can make changes only to the virtual system, and the behavior of the file helps decide if it is good or malicious. Unique feature – not available in any other AV.
Highly efficient virus detection and elimination system
Cloud Based Antivirus – Secure scans are run based on real-time cloud virus updates rather than local virus definitions
Cloud Based Behaviour Analysis
Cloud Based Whitelisting – identifies and allows sources from trusted entities
Game Mode – temporary deactivation of virus updates, scheduled scans, and alerts to allow uninterrupted game play
Application Control – Permits individuals to allow or deny file access and allow only authorized "Known" programs to run
One-click Scanning – Easy one-click solution for all your scanning and protection needs
Unique 'Slider' – for Security Level Navigation
Provides protection against zero-day malware, ransomware, MitM and other types of advanced attacks.
It is the ONLY antivirus solution that provides protection against file-less malware
BitDefender
BitDefender is a reputed antivirus solution that delivers multiple layers of protection against ransomware and other malware for Windows PCs. It uses behavioral threat detection to prevent infections and protects your most important documents from ransomware encryption.
Features
Complete Data Protection – against all types of malware threats – viruses, worms, Trojans, spyware, ransomware, zero-day exploits, and rootkits. Protects data and your privacy
Advanced Threat Defense – uses behavioral detection technique to closely monitor active apps. Takes instant action to prevent infections on detecting anything suspicious
Multi-Layer Ransomware Protection – multiple layers of protection to protect your personal files from malicious ransom-demanding encryption programs
Anti-Phishing – sniffs and blocks untrustworthy websites
Anti-Fraud – protection against fraud websites
Secure Browsing – blocks infected links to ensure safe access
Bitdefender Autopilot™ – automatically makes optimal security decisions
Bitdefender Photon™ – improves speed and performance by adapting to the hardware and software configuration
Global Protective Network – Most heavy scanning takes place in the cloud
Game, Movie and Work and Battery Modes
Social Network Protection
Password Manager
Vulnerability Scanner
Kaspersky Anti-Virus
KAV is an antivirus program developed by Kaspersky Lab. It is an award-winning security solution that protects users from malware.
Features
Kaspersky Anti-Virus provides essential PC protection
Protects computers running Microsoft Windows and macOS
Provides real-time protection
Detects and removes viruses, trojans, worms, spyware, adware, ransomware, spyware, phishing, keyloggers, malicious tools auto-dialers and dangerous websites
Detects and removes rootkits
Kaspersky Security Network" service – provide instantaneous automatic updates to provide protection against new ("in the wild") security risks
Scans incoming instant messenger traffic, email traffic
Automatically disables links to known malware-hosting sites
Blocks disabling attempts by malware
Combines security and efficiency
Simple to set up and easy to use
$15.99 per Year
Symantec AntiVirus
The Norton AntiVirus Basic from Symantec is an Award-Winning Antivirus & Security product.
Features:
Complete antivirus and online security suite
Protects personal data against ransomware, viruses, malware, spyware, phishing, trojan horses and other online threats.
Safeguards identity, personal information, and online transactions
Ensures emails and links actually came from trusted sources
Automatic Real-Time Updates
Symantec security experts constantly analyze new threats and devise new ways to protect devices from them
Up to date software and definitions – Updates are pushed as soon as they are available to ensure availability of the latest features and performance improvements
Subscription – $19.99 for 1 PC
AVG AntiVirus
An essential free and popular antivirus protection software
Features:
Stops viruses, spyware, ransomware and other malware
Cutting-edge virus scanner blocks and removes viruses
Blocks unsafe links, downloads, and email attachments
Scans for PC performance problems
Provides real time-security updates
Protects from the latest threats
BullGuard Antivirus
BullGuard Antivirus provides powerful layered protection against all types of malware such as phishing attempts and trojans that try to steal sensitive credentials. It has a high rating and provides protection against ransomware.
Features:
Provides protection against viruses, phishing attempts, trojans and ransomware
Offers full layered protection
Game Booster feature optimizes CPU performance for smoother gaming. It blocks pop-ups and other interruptions.
Safe browsing – Provides alerts and warnings about websites with malicious code. Unwittingly clicking on a link in a website with hidden malware could infect your Windows PC and data can be stolen. Ensures surfing in full safety. BullGuard checks and flags links that lead to malicious websites when searching in a search engine, or Facebook.
Vulnerability Scanner – Vulnerability Scanner monitors and provides alerts about missing security updates, insecure Wi-Fi networks and suspicious connections. It blocks access points that could be exploited by hackers.
Automatically prevents download of applications that could contain malware
Checks validity of digital signatures of applications and drivers
Cross references network protocol against ISP's profile
Checks network encryption
Free 24/7 support
$ 23.96 1 Year / 1 PC

Related Resources
Does Windows 10 Need Antivirus
DDoS Attack Forces Wikipedia Offline
Best IT Service Management Tools