July 14, 2019 | By admin
If you are using Android, the most extensively used operating system in the world, then make sure to have the best Android antivirus app and other security tools installed on your Android device. Google's OS is so popular, it becomes a frequent target of attack by malware.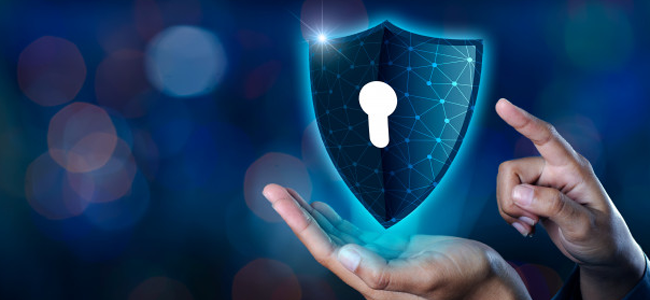 As mobile device users, we tend to have as many apps as possible to make life easier, such as performing all payment-related or business-related tasks on our phones. However, we may unknowingly install a malicious app capable of disguising itself and appearing to be just like a genuine app, with the same icon and name. Your Android phones can also get infected by malware through text messages, WhatsApp hacks, email attachments, sketchy download links, phishing scams, and more.
Installing a good Android Antivirus app is thus becoming a growing necessity when choosing a mobile device. It is not just the price or appearance that matters but also having a reliable antivirus app. Constantly evaluating your Android phone's security is a vital requirement if you want to protect it from malware attack and easily detect or lock it if it gets lost or stolen.
Malware works by installing unwanted software on your device for a malicious purpose, which can be as simple as creating an annoyance or as complex as accessing sensitive data and using it against the phone's owner. Remember that all Android devices run on open-source code, meaning that it is possible for an owner to play around with the settings and change them according to their liking. They can also source apps from developers, which can, unfortunately, cause a vulnerability in the device and make it prone to malware.
However, Android makes it impossible for any app to be installed without the user's permission. This limits the danger from "drive-by downloads," and if users happen to get an alert pop-up, they can just go ahead and cancel it. By default, users can only install apps directly from the Play Store, which means they have been checked by Google. Even if you do happen to get infected, Android has a basic virus scanner capable of constantly running in the background. Installed apps get checked periodically by Google Play Protect, which warns users of any suspicious behavior or known threats, so you will be alerted instantly after an exploit gets identified. Despite these basic security measures available with Android, it is always good to be extra protective and install an Android Antivirus App to attain complete mobile security.
Given below are key benefits offered by an Android Antivirus App:
Malicious apps are major threats to Android smartphones. Apps infected with malware can damage the OS or even steal all your stored data and use it for illegal purposes. An Android antivirus app can help in identifying and stopping such malicious apps. Android users usually fail to check what an app wants to access while trying to install them, and they can end up with an infected OS. An Android Antivirus app will protect your smartphone in these situations.
Certain antivirus tools also prevent doubtful websites from opening, as these sites could have malware or could even harm the phone. The Android Antivirus app also protects the phone while you use it to browse the internet.
An Android Antivirus app allows you to have your own backup of vital data in case you want to restore your phone to factory settings. All the saved data can be recovered at a later stage.
An Android antivirus app continuously runs in the background. You may think that this will take up too much of the battery life, but remember that this means your smartphone will always be protected.
An Android Antivirus app can come with an extra anti-theft feature that enables tracking your smartphone via Google maps in case it gets lost or stolen.
An Android antivirus app can also help in labeling apps based on their risk level, meaning that high-risk apps will be categorized as those that can access messages, contacts, or call logs.
Tasks unnecessarily running in the background can also get killed by an Android Antivirus app in order to compensate for the loss in battery life and processing speed.
This benefit allows the user to block incoming messages and calls from a particular number.
Why Comodo Antivirus for Android Is the Best Android Antivirus App for Your Android Phone
To help you choose a good antivirus app for your smartphones, Comodo offers an efficient security solution for Android mobile devices. This mobile antivirus app, called Antivirus for Android, is available with Comodo Mobile Security (CMS) and is specifically designed for safeguarding your Android devices against malicious apps, theft, potentially risky settings, and viruses.


CMS comes with a wide range of mobile security services and a high-performance antivirus engine capable of providing always-on protection, thus guaranteeing that your Android phone remains virus-free.
Comodo Android Antivirus App provides the following Android mobile security features:
Antivirus
"Health Check" feature rapidly detects potentially risky settings, unsafe apps, and viruses.
It protects you from irritating push ads presented by applications downloaded from different sources.
The "Always on" virus protection and on-demand scanner protect your device from viruses and unsafe apps.
It includes one-touch scans and scheduled scans.
System Optimizer
You get complete visibility and control over running processes.
You can view how much memory each uses and how many are running and close down the ones that are not needed.
Just a single tap will help in cleaning all the temporary files in the cache memory.
Call/SMS Blocking
Instantly filter irritating phone calls and SMS messages by organizing black/white contact lists.
Block all text messages containing specific keywords.
Anti-theft
It remotely recovers your device if it is lost or stolen.
It can get the location of your device even if its SIM card is changed.
The device will be able to take a photograph of the possessor and sound an alarm.
Your device can be locked to prevent unauthorized access.
You can wipe out all your sensitive details, including files stored on the phone's memory.
Privacy Advisor
Get to know which apps are allowed to access data such as archived messages and contact lists.
Get to know which apps can send text messages or make phone calls.
Task Scheduler
The Android antivirus app scanning process can be automated.
Select the time when you want the scan to take place.
Set schedules for "Leave Flight Mode" and "Enter Flight Mode" on your device.
Traffic Monitoring
Avoid excess charges for exceeding the data limits on your plan.
Configure the application to send alerts if your monthly traffic limit is set to a daily traffic quota.
Get complete details of all GPRS/3G data traffic and a chart of data usage for all the applications running on your phone.
Use the firewall from the traffic monitoring interface to block apps from connecting to the internet.
Private Space
View all your contacts, text messages, and phone numbers stored in Private Space.
Software Manager
Manage all apps on your Android phone.
Uninstall apps or make a backup.
Backup
Back up vital data such as contact lists, text messages, and private space to a memory card.
Back up your CMS configuration and all the apps in your phone.
Instantly restore backed-up data in case of data loss in your device.
Install Comodo Antivirus for Android as your Android antivirus app, and get complete protection for your smartphone.

Related Resources
antivirus for windows 7