July 10, 2019 | By admin
Why is mobile security important? In today's world, most of our mobile devices, such as smartphones, tablets, and watches, contain our family photos, calendar appointments, and financial information. With phones playing such a crucial role in our professional and private lives, they are considered extremely versatile, as they have many different apps that meet most of our business and personal needs, like paying bills, buying and selling household goods, etc. These apps empower us by being entertaining and by allowing us to be more communicative and more productive.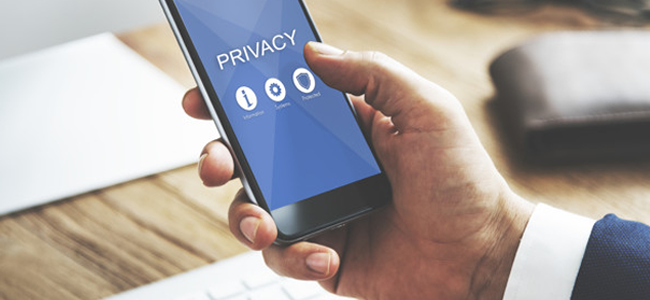 With mobile phones having so many different applications, we users have to constantly apply different mobile security measures — like mobile antivirus, App Lock, etc. — that will not only safeguard our phone but also protect all data contained in it. Mobile security is also important in order to prevent hacking attacks. Phone hacking techniques range from hacking into an individual's voicemail to gaining access to data stored in a smartphone. These techniques can be executed by a total stranger orby someone known to you. Such hacking attacks and many more can be prevented if you follow certain basic mobile security techniques.
Seven Ways to Increase Mobile Security From Hacking Attacks
1. Enable two-factor authentication on your Google account.
Two-factor authentication adds an extra layer of mobile security to the authentication process by making it more difficult for attackers to attain access to an individual's online account or device. Just knowing the victim's password will not be enough to pass the authentication check. A secure Android phone will initially have a secure Google account that stores all your synced data. If you have yet to open a Google account, then go ahead and enable two-factor authentication (2FA) on your Google account.
2. Install only official apps.
Hackers can easily gain access to smartphones by modifying the code of popular apps and hiding malicious strings inside that contain malware, viruses, and so on. This risk of infection can be minimized by downloading applications hosted only by the original stores and avoiding all other sources. Watch out for fake Facebook Premium and WhatsApp Premium, as these apps can exploit even the minimal data they find on someone.
Use a secure lock screen.
Always make sure to change your phone's secure lock screen, as this is ultimately your first line of defense when talking about protecting your phone. Generally, you will have to go to Settings > Security > Screen Lock.
3. Manage app permissions.
All apps will ask for some permissions when you download and install them. All these permissions will have to be read carefully, as some apps you plan to install may secretly collect all essential personal data from you. This phone hacking technique can have a huge impact on your phone's security. Always make sure to install software only from trusted sources, like the Play Store, and refrain from installing a particular app if you feel that it does not really need specific permission.
4. Encrypt phone data.
An App Lock is an additional layer of protection for your apps. This type of protection is used when you feel that apps are not safe and when you want to protect all your personal data stored in your phone. A password protect feature is available for Android phones. Encryption focuses on storing your data in a specific form that becomes readable only when your phone is unlocked. Your data gets decrypted when your encrypted device gets unlocked. To further enhance this mobile security feature, you can also use pattern, password, or PIN to unlock your device when it starts.
5. Use public Wi-Fi carefully.
Be extra careful when using free public Wi-Fi because using unsecured public Wi-Fi could eventually become a threat to your mobile device. Public Wi-Fi connections may also request that you enter your phone number or email. It is recommended that you refrain from making any transactions or paying bills. If you are in a scenario where you have to use a Wi-Fi connection in a hotel or café, make sure to use a virtual private network (VPN) that will protect all your personal data.
6. Install mobile antivirus app for mobile security.
Finally, and most importantly, you will have to install antivirus software capable of preventing potential dangers like spam, malware, and also spyware. To give your phone the best protection it needs against hacking attacks, consider installing the Comodo Mobile Security (CMS) App, available with a wide range of security features like real-time protection, SD card protection, up-to-date virus database, cloud scanning, and more.

Key Mobile Security Features Provided by CMS 
Identity Theft Protection
Your passwords, credit card numbers, email addresses, pin numbers, social security number (SSN), and phone numbers can be sold to the highest bidder on the Dark Web. Comodo is constantly on the lookout for the bad guys and immediately alerts you if your sensitive data is to be put on sale by hackers, thus giving you adequate time to modify your credentials and alert the credit bureaus and credit card companies.
CMS will secure your browsing experience by preventing doubtful websites from stealing your personal data or taking control of your browser.
This mobile security feature will help in blocking access to your phone apps. It will prevent inquisitive eyes from accessing or using the apps that you aim at keeping private. You just have to pick a pattern and your phone gets successfully locked.
Comodo's mobile VPN Access will help you to protect your privacy by masking your IP address and encrypting your mobile connection. All your browsing activities will be kept private. Your data will also be kept secure and anonymous on a public Wi-Fi network, and it will continue to be unreadable for your ISP and mobile network provider.
Get Comodo Mobile Security app today to increase your mobile security!